Engine set up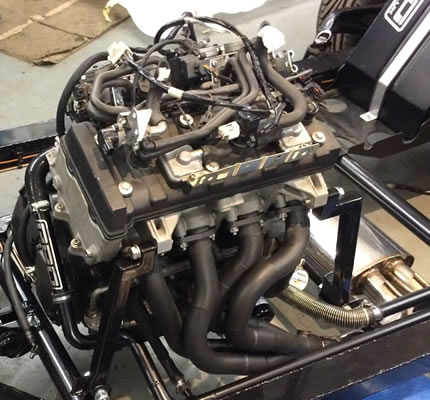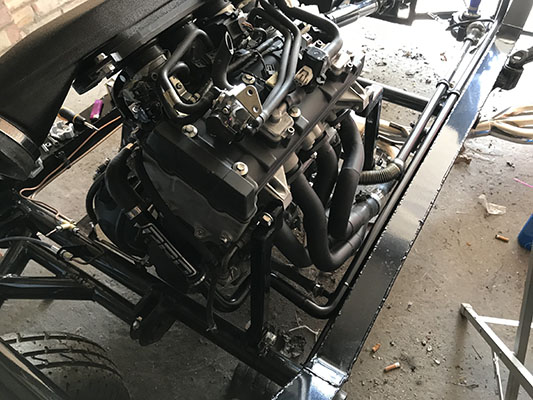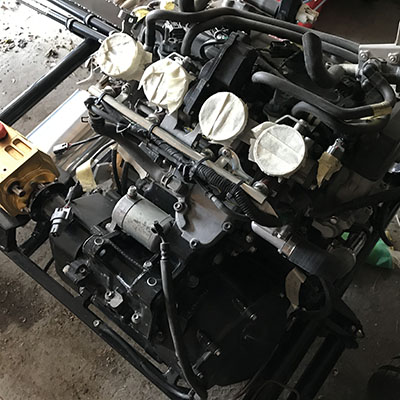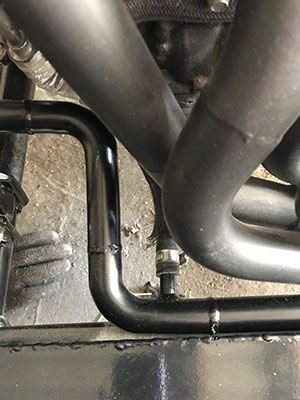 The new Kawasaki ZZR 1400 engine fitted puts out 200 Bhp.
It is complicated piece of kit and connecting it up is very tricky.
I am slowly coming to terms with the electics as I am using the original Kawasaki wiring harness with modifications.
The engines water is now plumbed in via an external electric pump and triple rads, original internal pump removed. The fuel tank uses the original Kawa pump and that is plumbed in now.
Now I am trying to figure out what all the other pipes coming out of the engine do ??
Thanks to all the guys on the ZZR forum for their great help.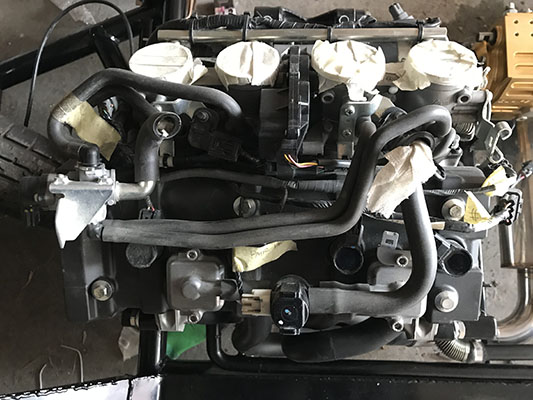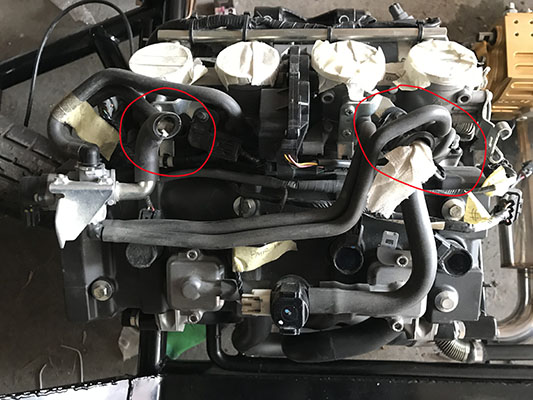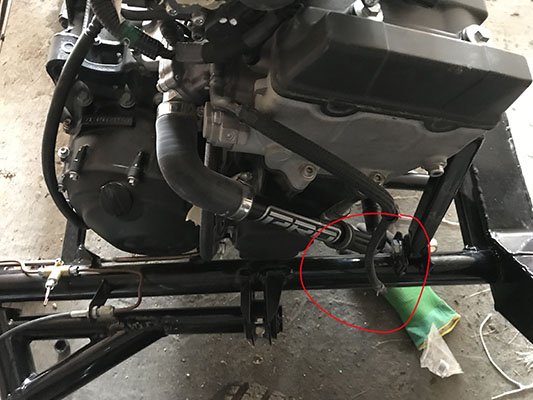 LH pipe in red gets filtered air from airbox.
RH pair pipe, which can be blanked off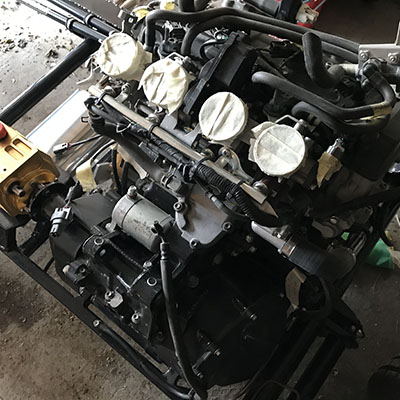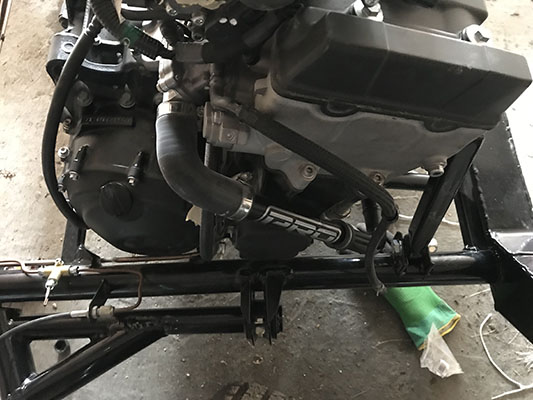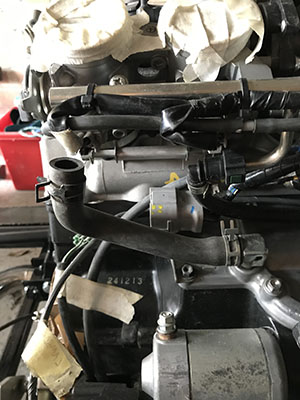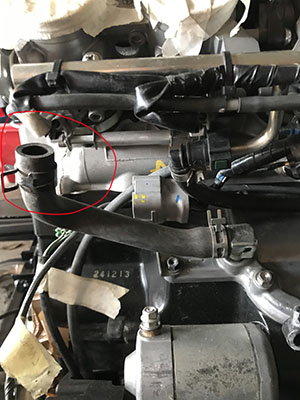 Engine breather which needs to be vented to air or routed into pollute the intake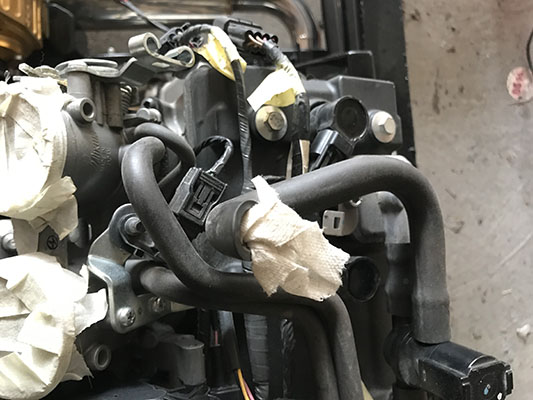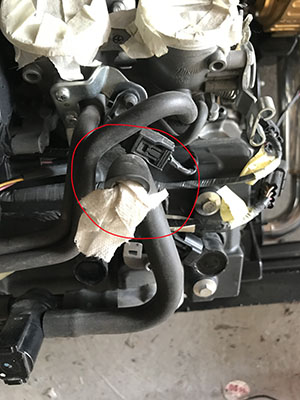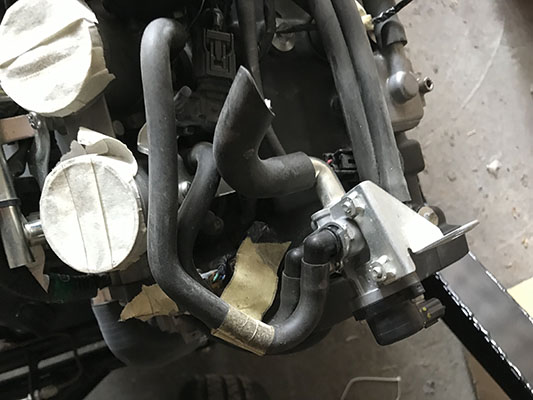 The pair pipe. which can be blanked off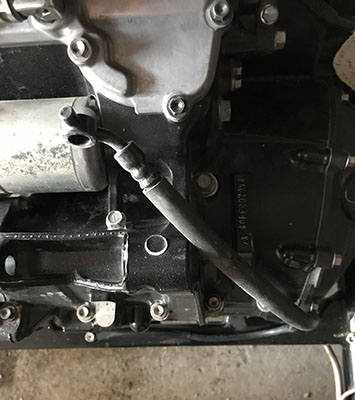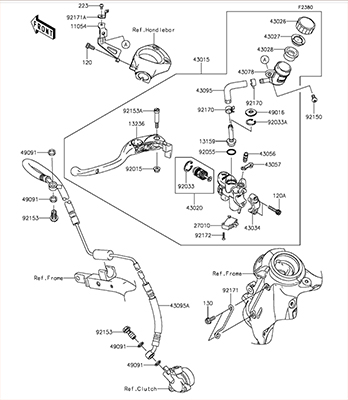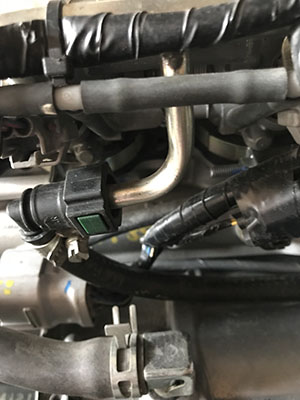 Clutch