Electric canopy lift
The canopy originally had a single hydraulic piston to manually lift it which caused in a lot of cases to put a bow in the middle of the structure.
This has been removed and two new matched electric actuators run in parallel have been bought to install in the side wings.
They are operated by a remote control fob and cannot lift unevenly if either is out of sync.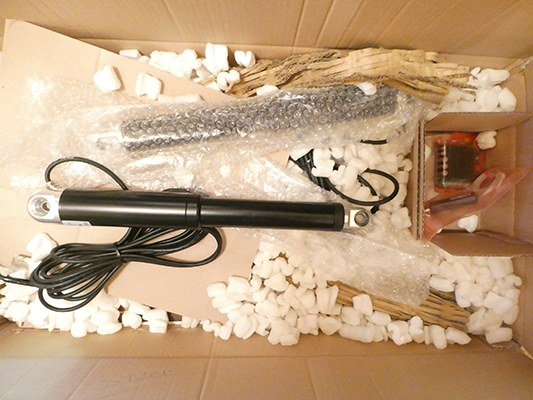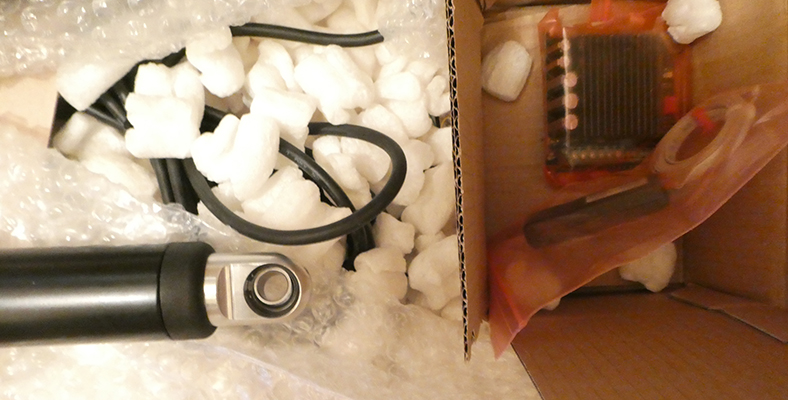 2 - Custom made electric actuators and electronic control unit arrived today

The Con 50 has been custom made for a 150 mm stroke. I ordered the black powdered coated body with stainless steel piston. It is IP66 rated so perfect against any moisture.
I had custom ball rotating mountings ends fitted to the actuators. I also now have the positioning controller that is programmable for all the actuator functions, feedback so both actuators can only rise and lower in sync.
It offers current limiting protection, working stroke, speed limiting etc.
As great safety feature the actuator locks when stopped and cannot fall back. It also secures the canopy when closed.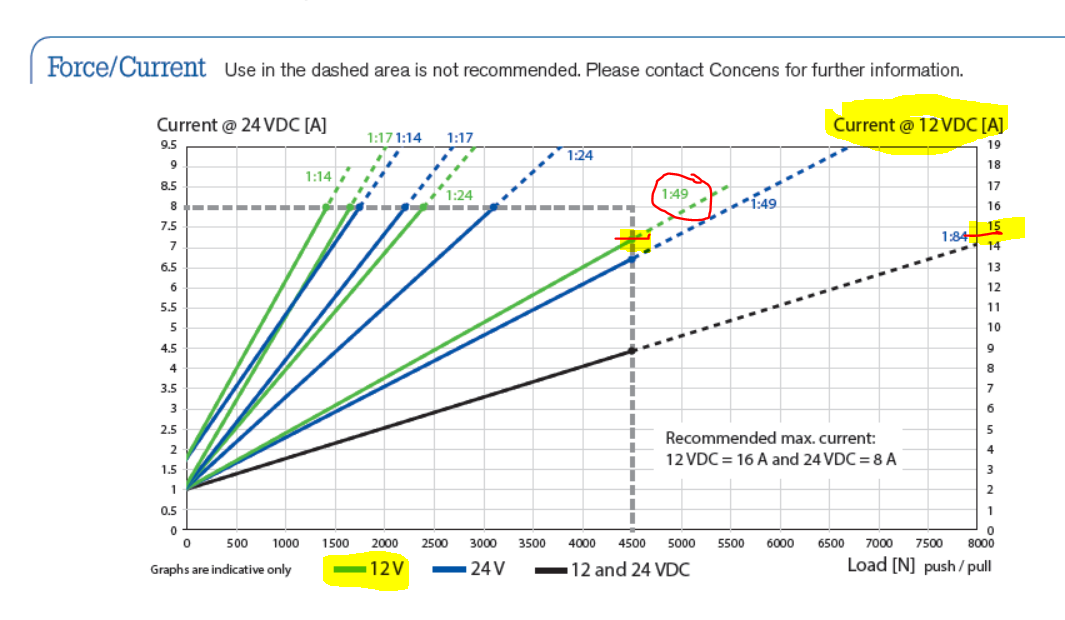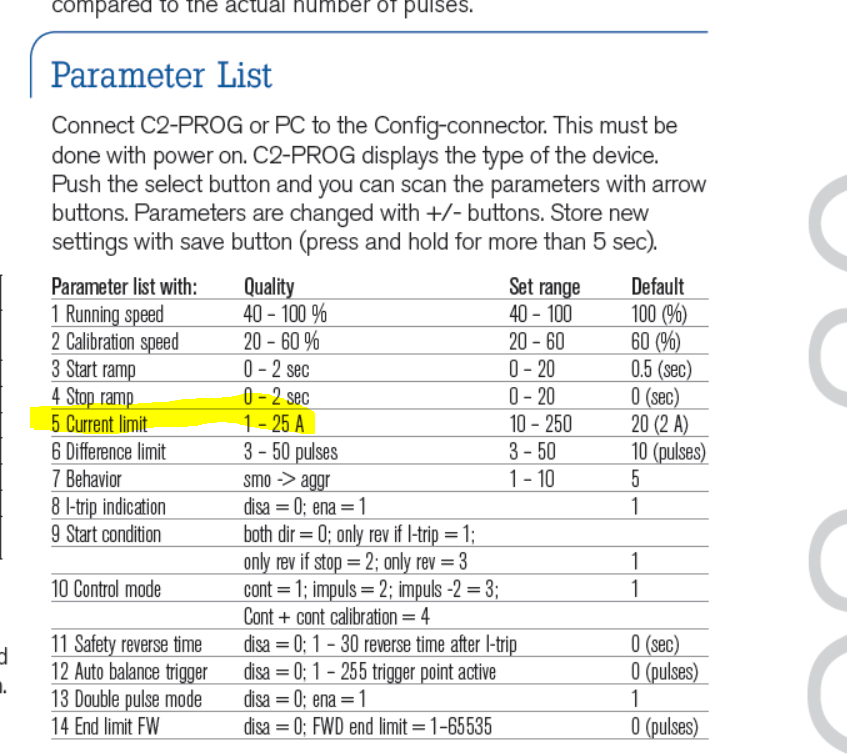 Con50
Compact In-line Linear Actuator
The con50 in line linear actuator from Concens offers a sleek compact design, ideal where space if of a premium, powerful actuator offering up to 4500N, available in powdered coated
carbon steel or ASIS316 stainless steel, duty rating of 10%, high IP rating, options include clevis ends and hall effect sensor feedback.
Compact 50mm Diameter Body
12VDC or 24VDC motor
High IP Rating
Stainless Steel AISI316 Optional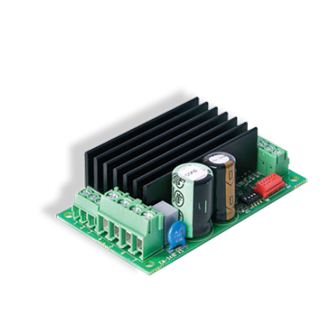 Positioning Controller
The C2-20 controller is designed for positioning applications for single actuators. Movement of the actuator is determine by an analogue reference voltage (0-5.4V or 0-10.8V). As the controller requires position feedback, the actuator is fitted with hall sensors.
The controller must perform a "learning" cycle when first connected to the actuator to calculate the working stroke. In addition to controlling position, the C2-20 also provides current limiting protection, soft start/stop, range scaling, dead band, speed limiting and trip output.
Positioning via Analogue Reference Voltage
Current Limiting Protection
User Parameterisation
Status LED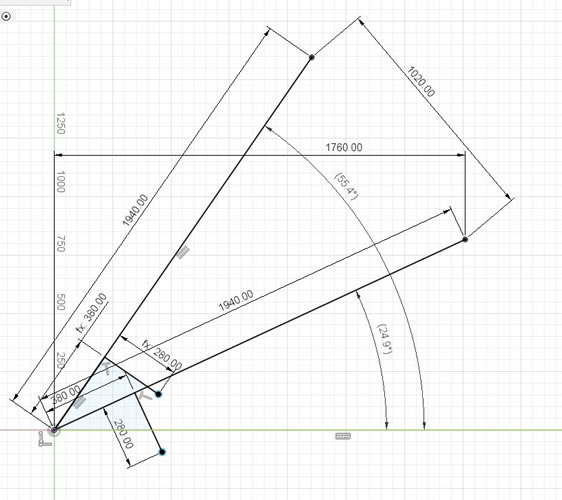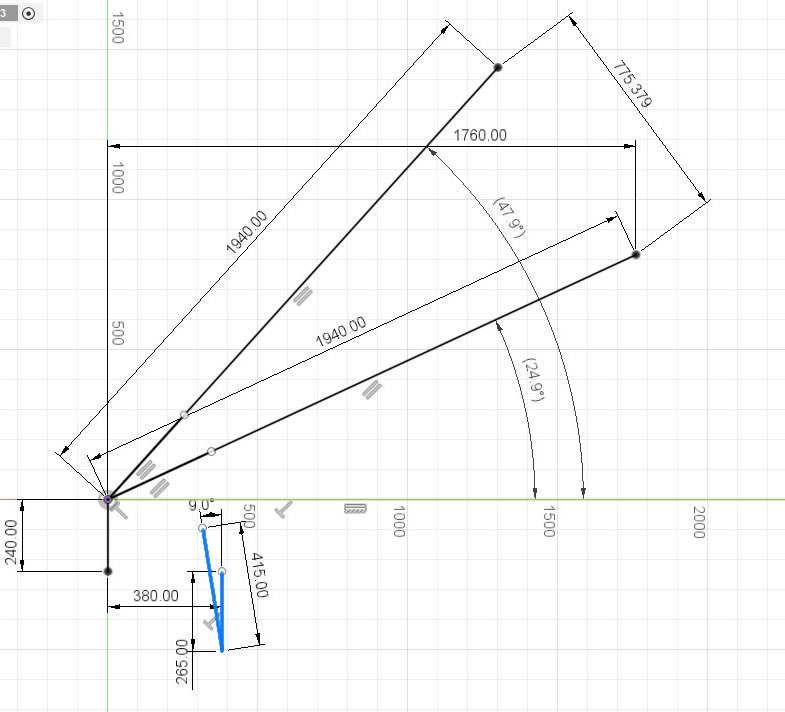 Revised canopy positions and loadings.
Now 2 x special actuators have been build with 150mm lift and a closed length of 425mm. I have moved the actuators closer to the pivot point which give the two 4500Nm actuators
at a 30 degree lean. The total needed is 6000 Nm which gives it a good safety overhead
Bond Bug working drawing for actuator loadings, size and fitment have been revised.
The canopy weights 174 kg, 2 side doors weigh 8kg the pair , glass windscreen 7.1 kg. Total 189.1 kg.
Lifting the load vertically is the best scenario in terms of loading.
Lifting at an angle increases the effective loading that the actuator will experience (by a factor of 1 divided by Cosine of the angle)
For example if the angle is an extra 20 degrees from vertical, then load the actuator will see will increase be 6.4%
And 30 degrees would equate to 15.4% more loading, etc.,