Baffle/Billet sump
The concept of using a motorcycle engine to power a small race car or sidecar outfit is well established and very effective – bike engines are small,
light and very powerful, giving excellent straight line acceleration and cornering potential. There are however, some fundamental differences between the bike
and car/sidecar applications which can lead to oil surge and potentially engine failures.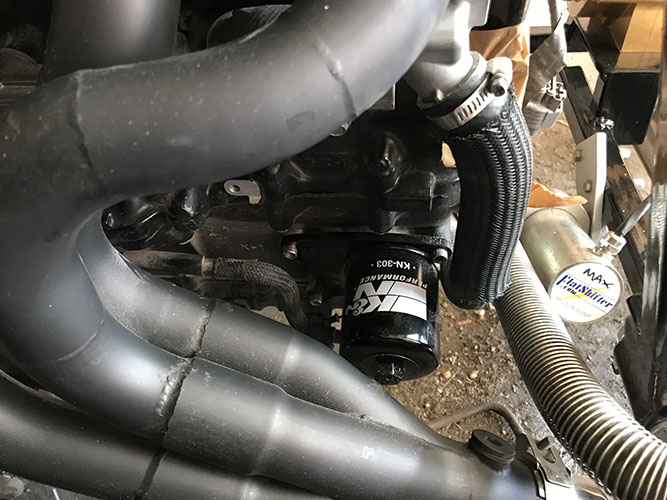 I have added a custom made billet sump made in the USA and supplied by Scottish Kit Car Com. It fitted perfectly with no hassles.
TO CONTROL OIL SURGE WHEN INSTALLING THIS ENGINE INTO CARS,
CNC MACHINED FROM BILLET ALLOY THE KIT INCLUDES BILLET SUMP MODIFIED PICK UP STAINLESS STEEL BAFFLE PLATE SUMP PLUG AND SEAL
THIS IS AN ABSOLUTE MUST TO STOP OIL SURGE THAT WILL RESULT IN ENGINE FAILURE, IF YOU ARE LOOKING TO DO TRACKDAYS OR RACING, THE DRAIN PLUG IS RELOCATED TO THE SIDE AND REDUCING OVERALL DEPTH OF SUMP,ALLOWING FOR LOWER ENGINE INSTALLS