Custom exhaust system and manifold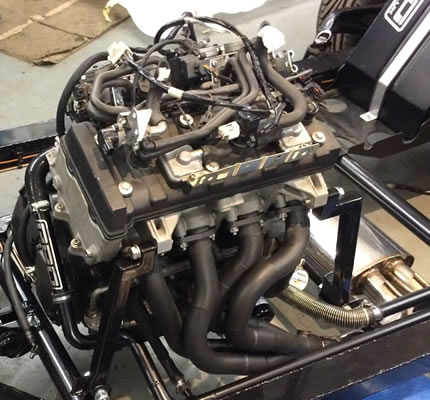 The new Kawasaki ZZR 1400 engine fitted puts out 200 Bhp.
I wanted a new exhaust system that was as quiet as possible but still gave maximum performance. The new extractor manifold was made in stainless steel with exact tube lengths.
Then into a 'quiet'stainless steel muffler then back out to triple pipes each side of the bodywork. Demandengineering are specialists in custom exhausts and produced this beautiful piece of work.
The extractor manifold has now had a specialist ceramic black coating baked on to it to trap more heat in and improve engine power. It has a heat range of up to 1090 deg C
https://ctc-powder-coating.co.uk/high-temperature-ceramic-coating-swatches/