LSD and ABS ring
BMW E36 318i e36 LSD 2.93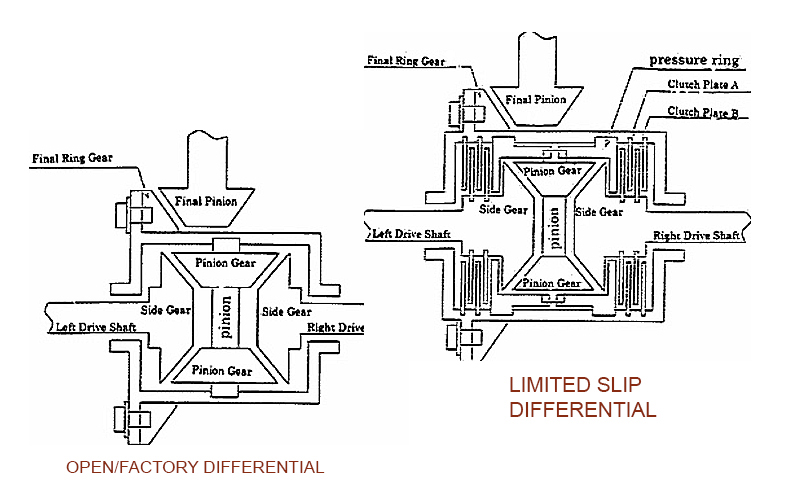 S2930562
ggg 407254
gf 201059
1212951
ZZR1400 with BMW 318i 2.93 differential
Enter Max Useable Revs
Gearbox ratios
Maximum possible speed
Engine Revs
11600
1st
2.611
=
62.5
2nd
1.947
=
83.8
Enter Tyre Diameter
3rd
1.545
=
105.6
Wheel revs
21.90
(Inches)
4th
1.333
=
122.4
(tread to tread)
5th
1.154
=
141.4
6th
1.036
=
157.5
Enter Axle Ratio
Axle ratio
4.632
(=diff ratio x 1.581)
Wheel Revs/mile
921

1000
1500
2000
2500
3000
3500
4000
4500
5000
5500
6000
6500
1st
5.4
8.1
10.8
13.5
16.2
18.9
21.5
24.2
26.9
29.6
32.3
35.0
2nd
7.2
10.8
14.4
18.1
21.7
25.3
28.9
32.5
36.1
39.7
43.3
47.0
3rd
9.1
13.7
18.2
22.8
27.3
31.9
36.4
41.0
45.5
50.1
54.6
59.2
4th
10.6
15.8
21.1
26.4
31.7
36.9
42.2
47.5
52.8
58.0
63.3
68.6
5th
12.2
18.3
24.4
30.5
36.6
42.7
48.8
54.8
60.9
67.0
73.1
79.2
6th
13.6
20.4
27.2
33.9
40.7
47.5
54.3
61.1
67.9
74.7
81.5
88.3

7000
7500
8000
8500
9000
9500
10000
10500
11000
11500
12000
12500
1st
37.7
40.4
43.1
45.8
48.5
51.2
53.9
56.6
59.3
62.0
64.6
67.3
2nd
50.6
54.2
57.8
61.4
65.0
68.6
72.2
75.9
79.5
83.1
86.7
90.3
3rd
63.7
68.3
72.8
77.4
81.9
86.5
91.0
95.6
100.1
104.7
109.2
113.8
4th
73.9
79.1
84.4
89.7
95.0
100.2
105.5
110.8
116.1
121.3
126.6
131.9
5th
85.3
91.4
97.5
103.6
109.7
115.8
121.9
128.0
134.1
140.2
146.3
152.4
6th
95.0
101.8
108.6
115.4
122.2
129.0
135.8
142.6
149.3
156.1
162.9
169.7
Projected speeds with ZZR gearbox, 15inch tyres and rear axle ratio. Max rpm 11600
ZZR 1400 engine (1441cc) - Max Power 200hp @ 10500 rpm
Max Power 210hp @ 10,500 rpm ram air
Max torque 113.2 ld-ft @ 7500 rpm
Bond Bug kerb weight 394kg + ZZR engine increase 60kg over original engine
New kerb weight approx 460 kg
Gives 434.78 bhp per tonne
Original Bug had 73.6 bhp per tonne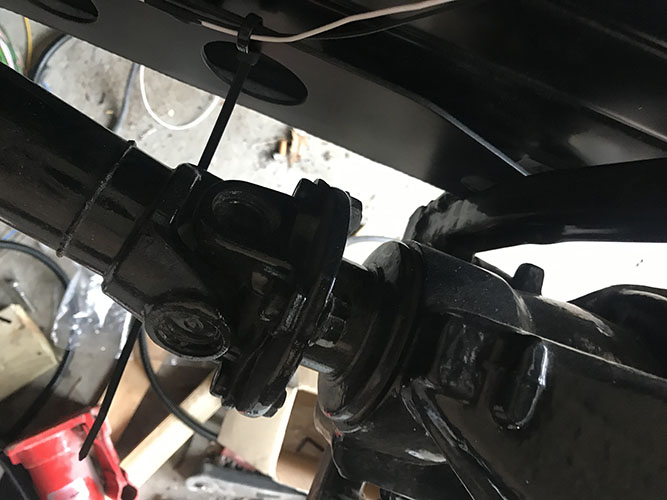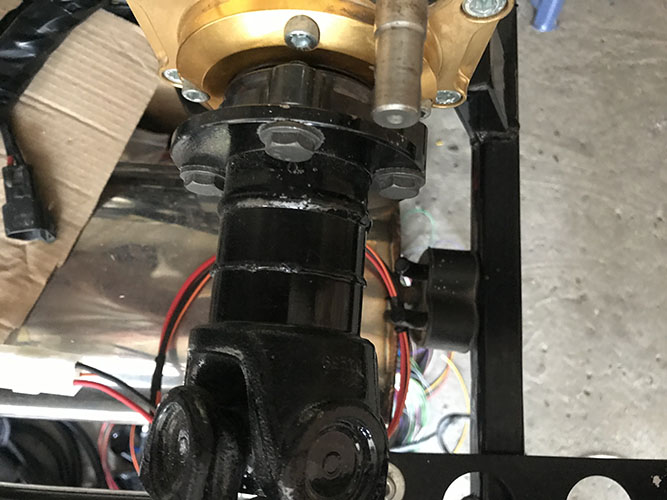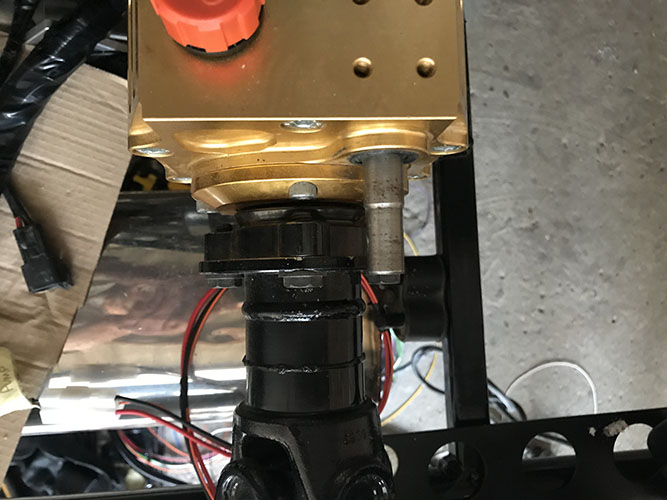 Adding custom ABS ring to the prop shaft. Found a company below to make it.
https://www.reluctorrings.com/
Exisiting Kawa ABS ring is 45 notches
1 notch for every 44.44mm of wheel circumference, based on there is 45 notches and the standard tyre circumference is 2metres, therefore 2000/45 = 44.444mm


Tyres used on the Bug are UniRoyal 195/45 R 15 Rainsport 3.

Circ is 1748mm, so if each notch is 44.44mm

That would mean 1748/44.444 = 39.33 notches

Slight inaccuarcy by ignoring the 0.33.
The 318i LSD E36 has a ratio of 2.93

So the ABS ring should have 13.42 notches if attached to the prop. I therefore having a 14 notch ring made so it will slightly over read for the Kawa speedo.The front ABS ring has 15 notches as it is a different wheel size.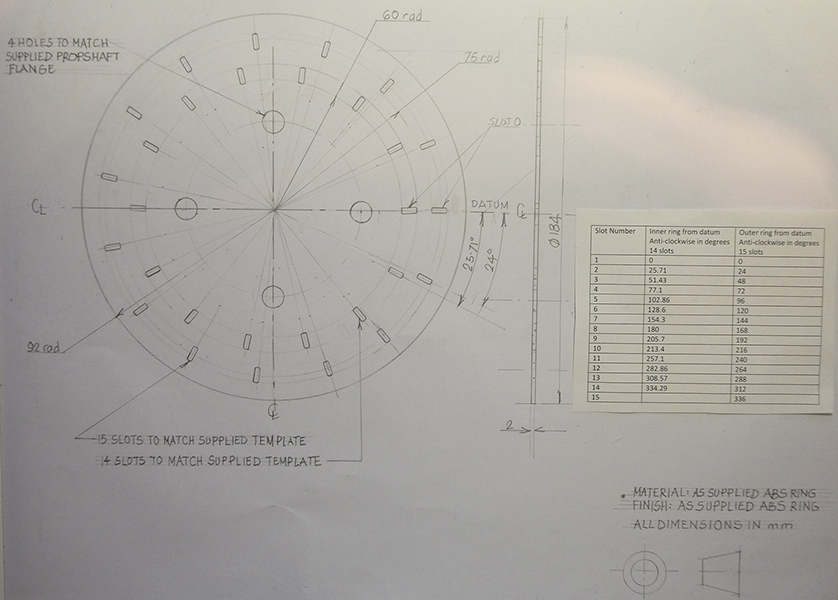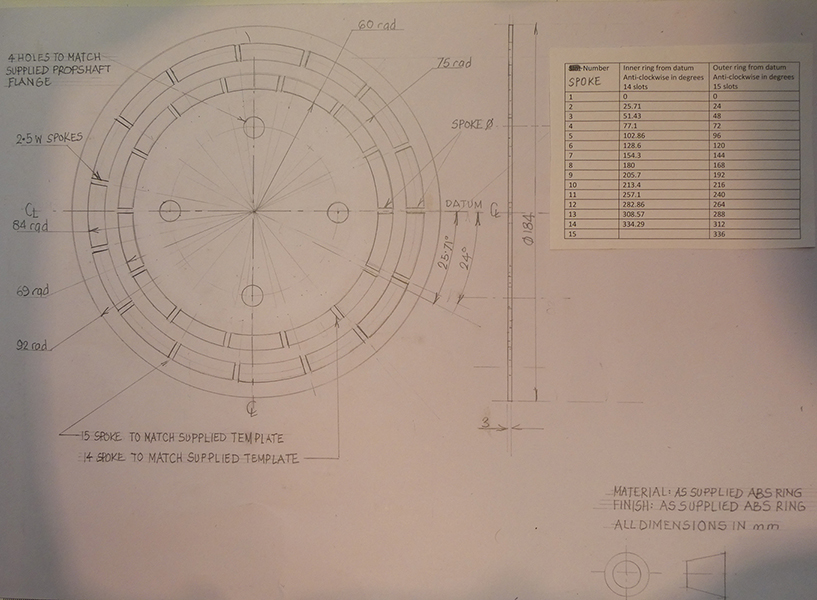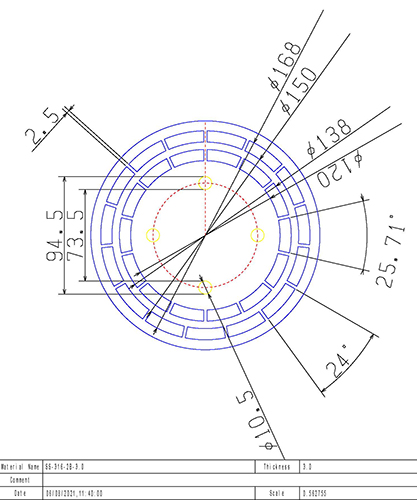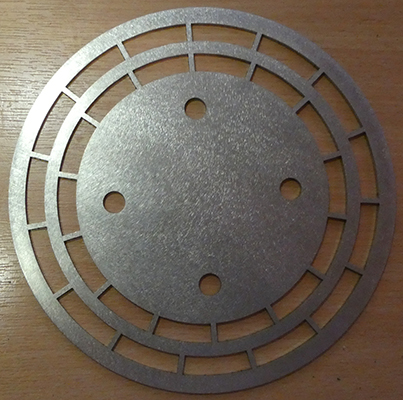 Machine drawing - laser cut abs ring is now made (FIRST ATTEMPT)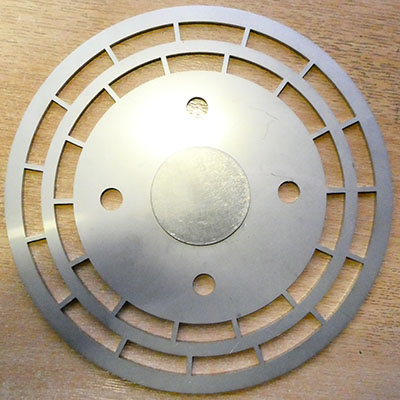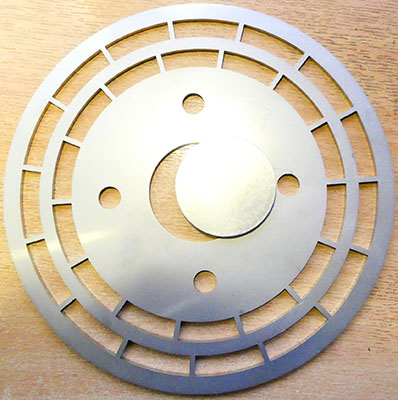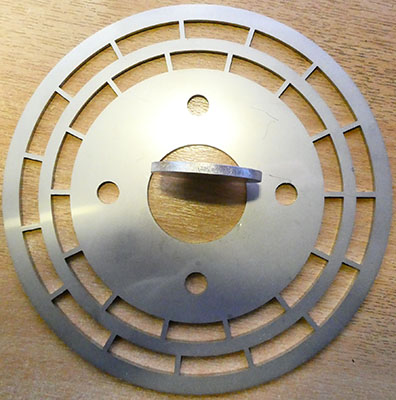 In the previous attempt I had not taken into account the existing locating ring on the propshaft - so I had a new laser cut ABS ring with this central cut out machined to match the locating ring.
I also had them made up a new central locating ring out of 4mm thick material that fits into the differential flange.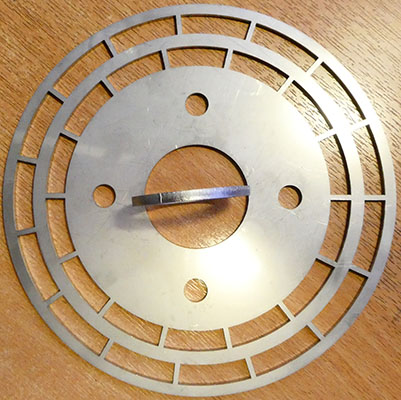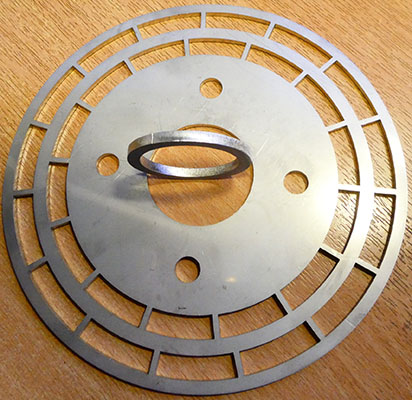 ABS ring V3 - reduced outside diameter and drilled out spacer
Custom ABS ring design for Bug prop shaft. I am mounting both front and rear ABS sensors to the same ring.
Outer 15 holes are for front wheel, 14 are for rear wheel as they have different wheel sizes.
They can be made from iron, iron-phosphorus or ferritic stainless steel.
Front wheel sensor would be wired between Earth and terminal 3 of plug A, G/Y wire
Rear wheel sensor would be wired between Earth and terminal 31 of plug A, R/Y wire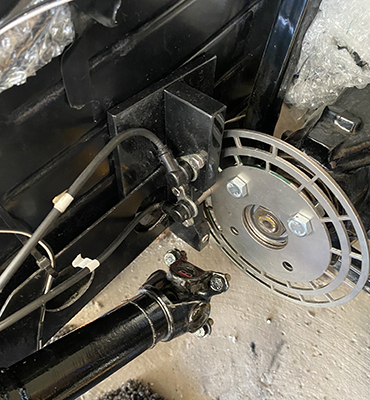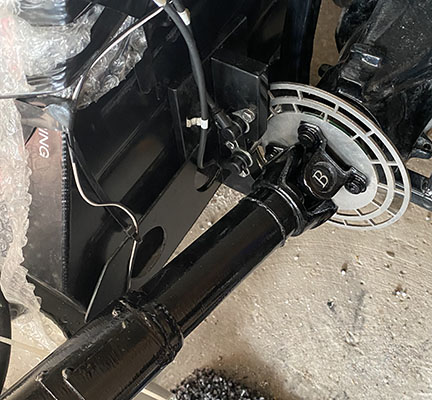 ABS mounting finished - All bolted up with 0.7mm gap between sensor head and ABS ring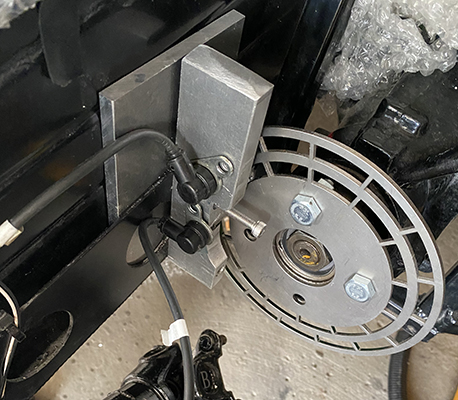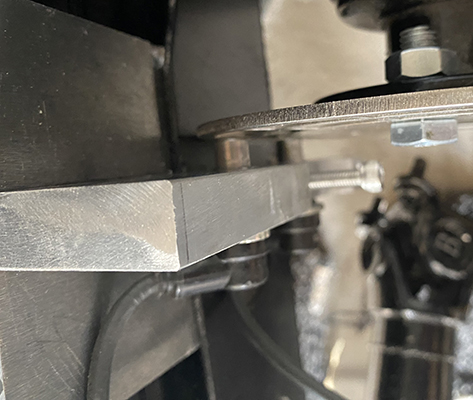 Twin ABS sensors fitted - time to tidy up the bracket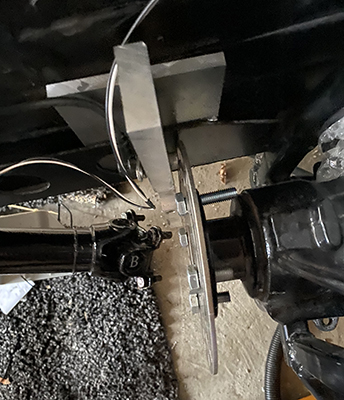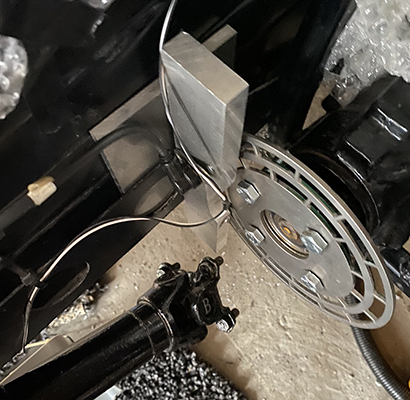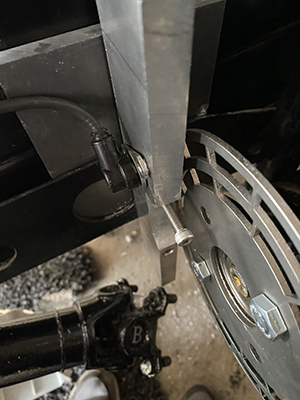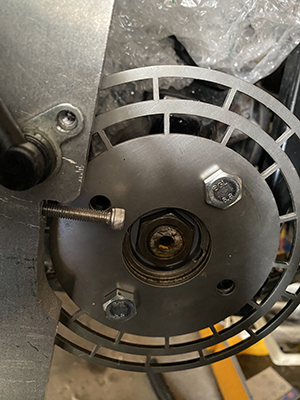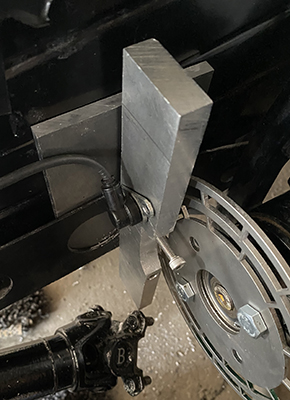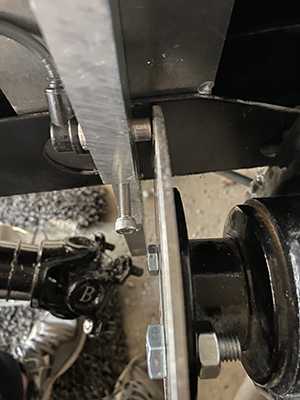 ABS sensor bracket being mocked up - adjustable to get the 0.7mm to 0.9mm between sensor and ABS ring.
Just ordered 2nd ABS sensor for inner ring. About to trim off excess metal.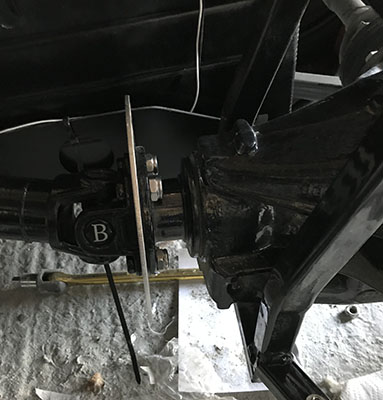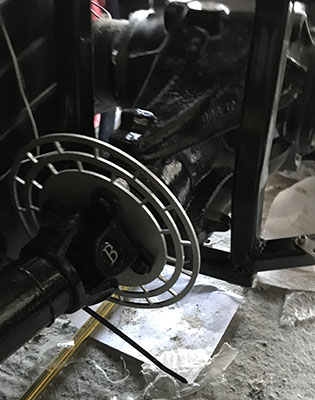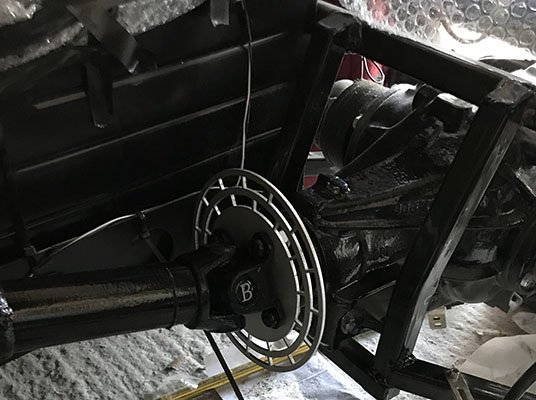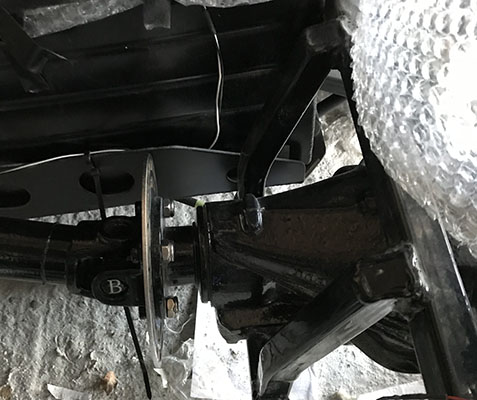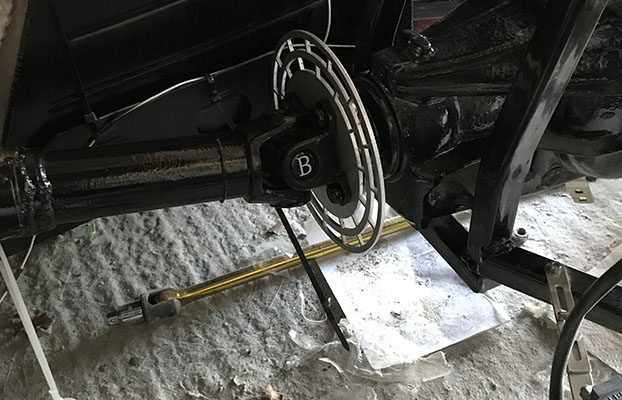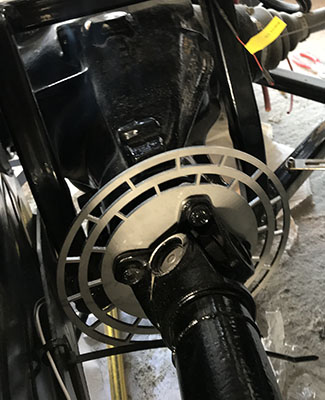 ABS ring with new thrush washer fitted - time to make the ABS sensor mountings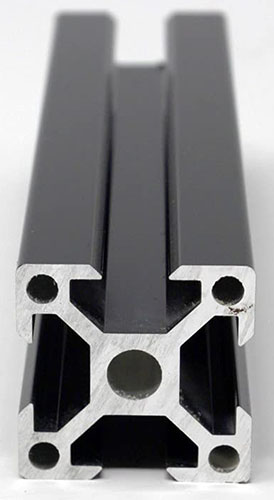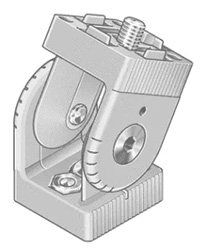 Using 30 x 30 Aluminium section to build sensor mount arm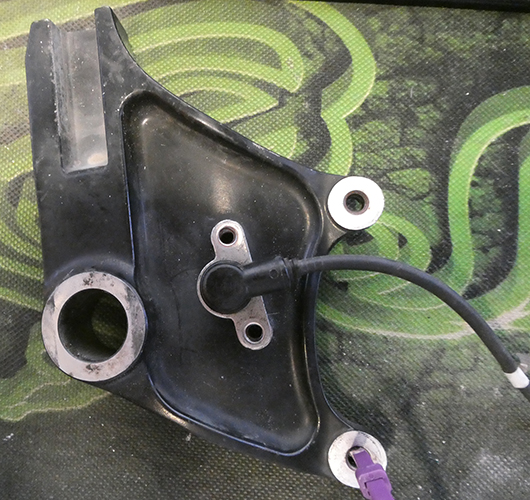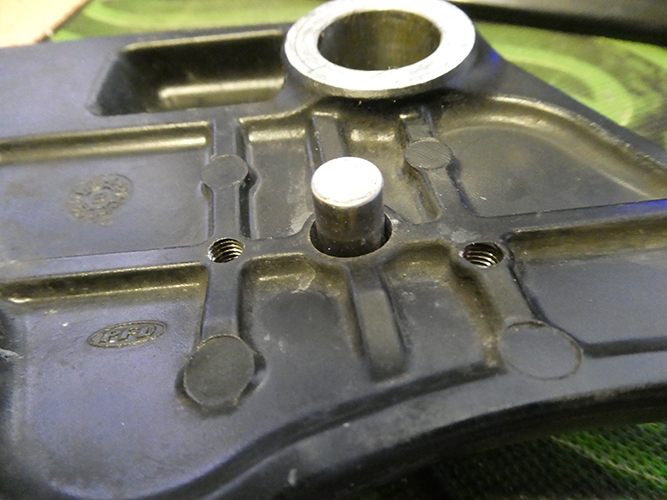 Ordered up a rear Kawa ABS sensor mount to customise on the new ABS Bug ring.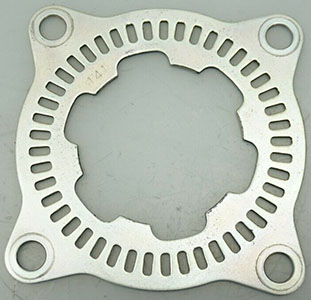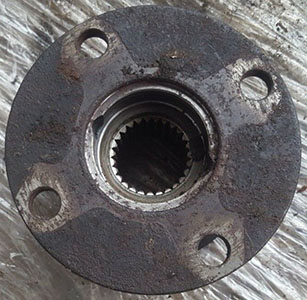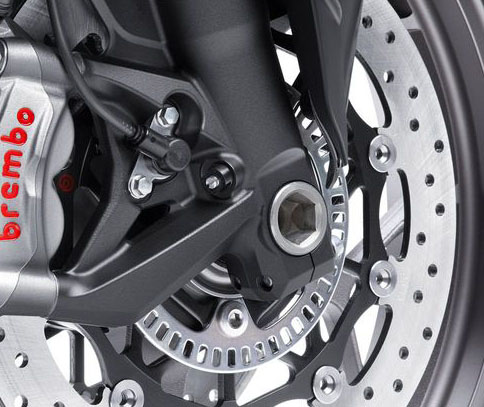 Existing Kawa rear ABS ring and BMW diff flange - Got to make a mounting point like on the Kawa bike.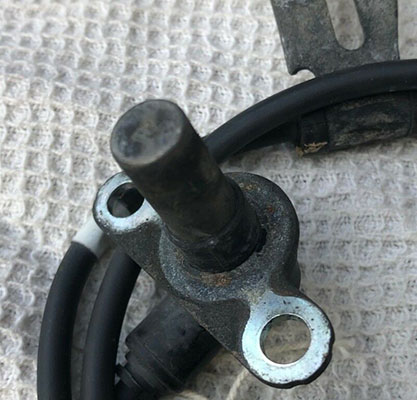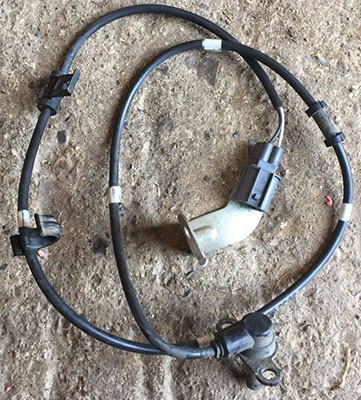 Rear Kawa ABS sensor to mount on new ABS ring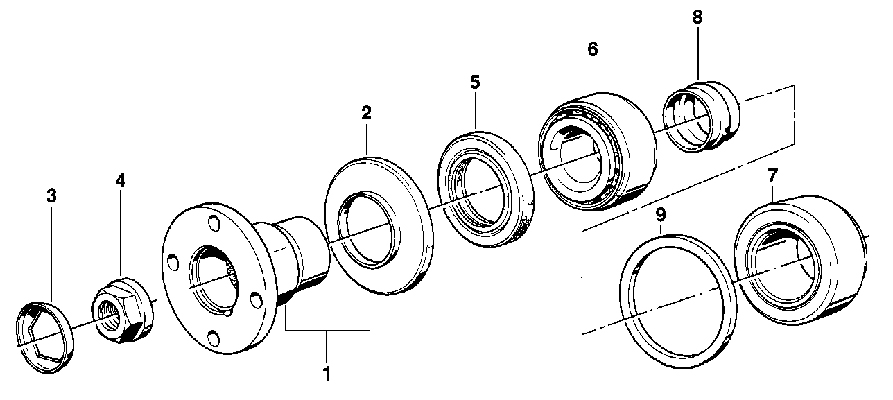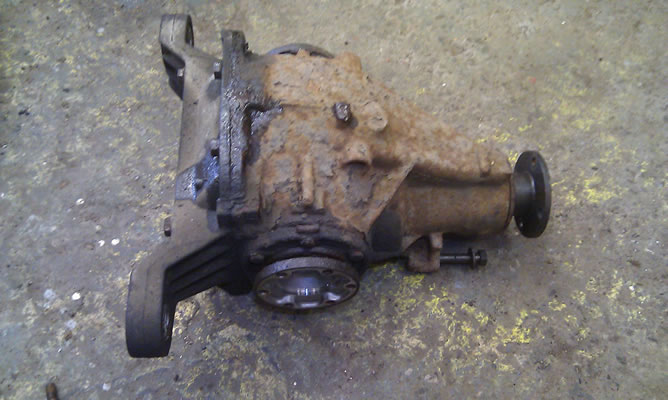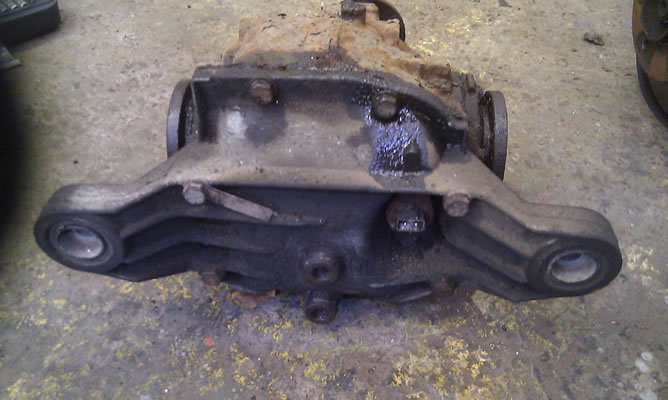 Rare as hens teeth to get hold of a LSD high power diff. I sourced a BMW one as it can handle up to 500 Bhp happily.
2 new BMW half shafts were sourced and had to be cut and shut to length.
The diff case was stripped back to just its casings, bead blasted and powder coated.
BMW 318i 3 Series E36 188 differential rebuild kit inc diff bearings & oil seals were bought and fitted during rebuild.
Hubs and swinging arms are MGTF

Assembled rear axle