MGTF rear suspension bits and foot brakes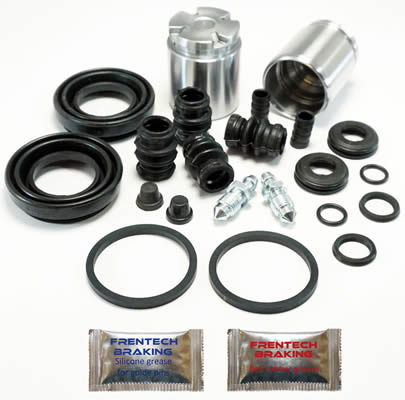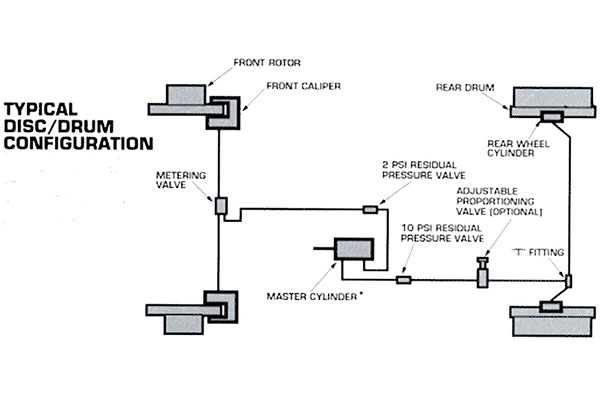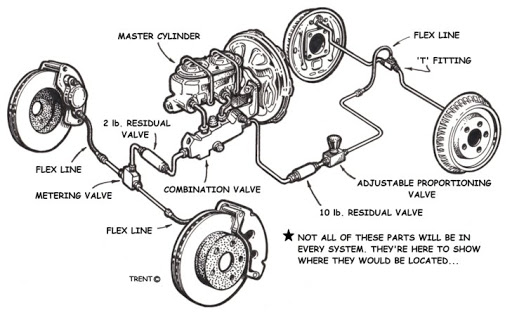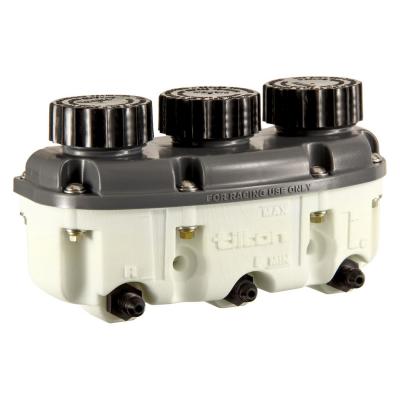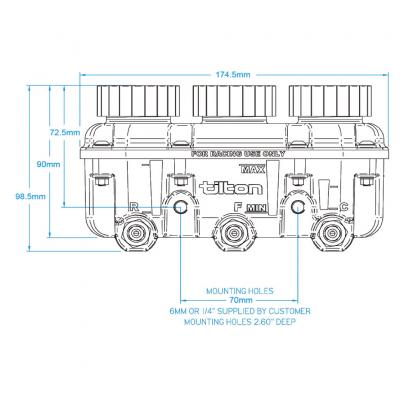 Tilton three chamber, low profile brake fluid reservoir with -4JIC (7/16UNF) threaded outlets. Manufactured from Fibreglass reinforced nylon material,
this Tilton brake fluid reservoir can be used for both front and rear brakes and clutch all in one compact and neat unit.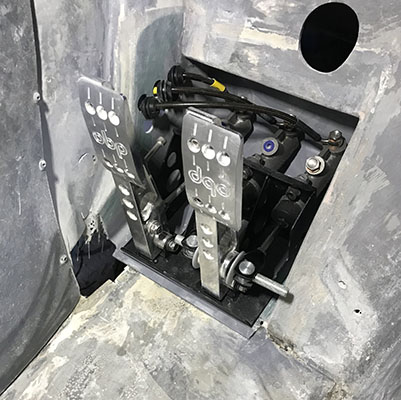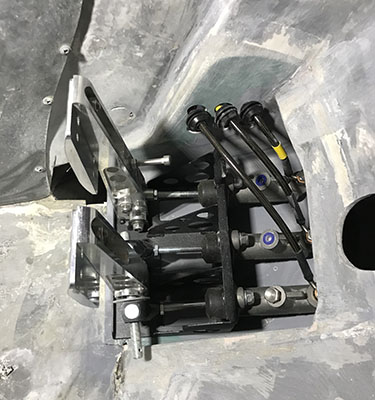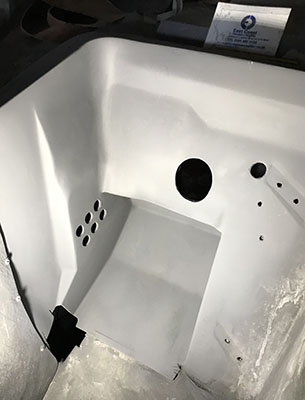 Pedal box fibre glassed in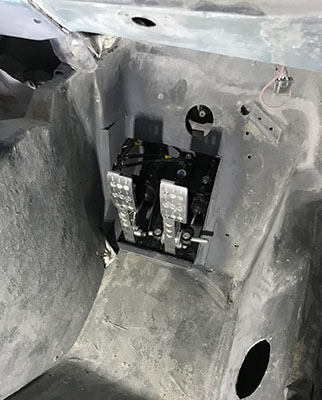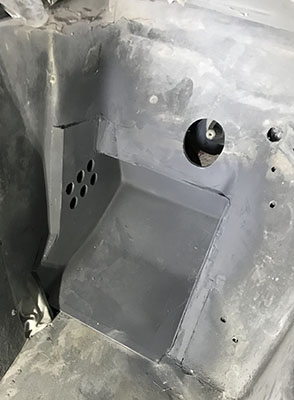 Pedal box fitted, brake pipe and clutch bulk head holes now drilled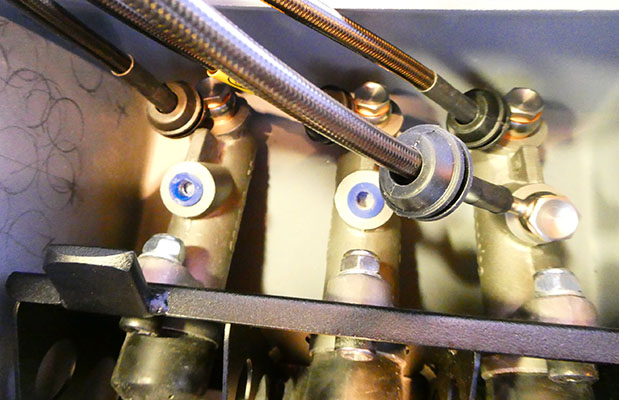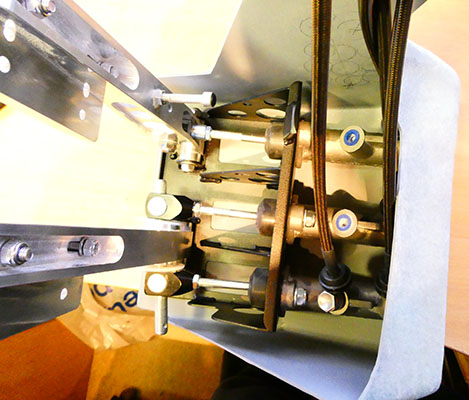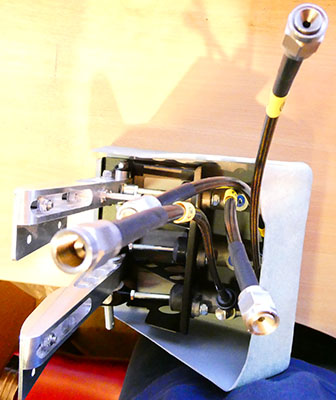 Just got back a new custom made black pedal support frame from OPB that reduced its overall width by 16mm. They moved the right hand support web over as far as it could go without fouling on the cylinder gator.
I can now move the whole assembly over to the right to take it closer to the accelerator pedal. I have not drilled the pipework bulkhead holes yet in the fibreglass pedal box surround.
I used an amazing company 'Hel' that makes custom brakes pipes to exactly your spec, you choose the ends, angles of fittings, sleeving, pipe colours etc and it draws you pipework as you pick the parts you want.
I chose carbon fibre type and they even put on the bulkhead grommets as shown on the pipe work.
Click on the link below to take you to the braided pipe work builder page. Delivery is very quick also.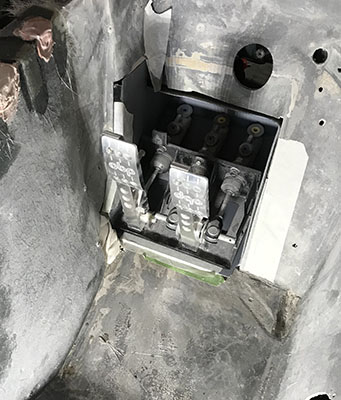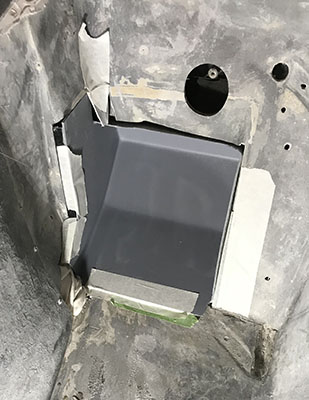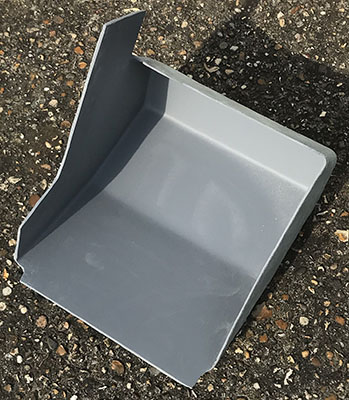 Finished pedal box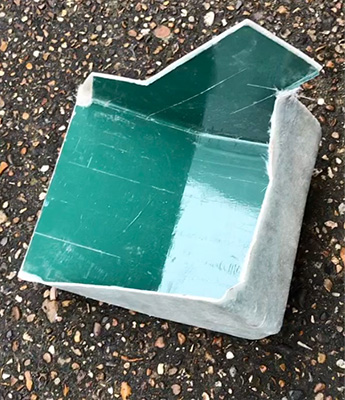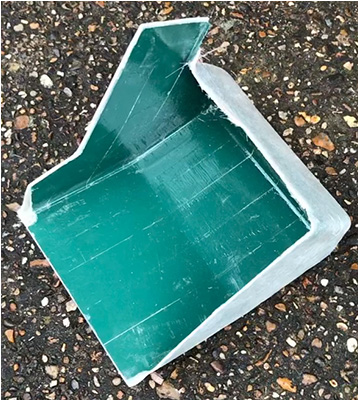 Gel coated pedal box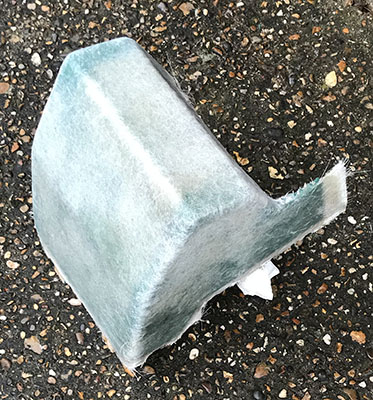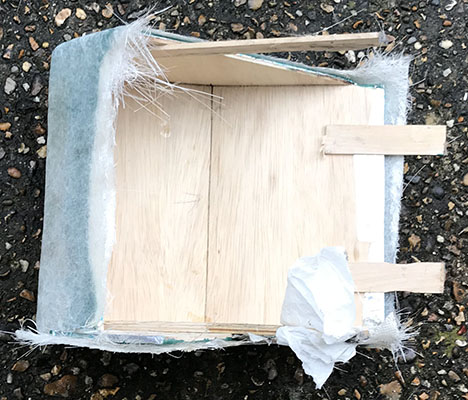 Pedal box being moulded in fibre glass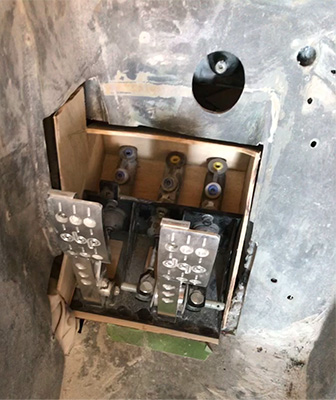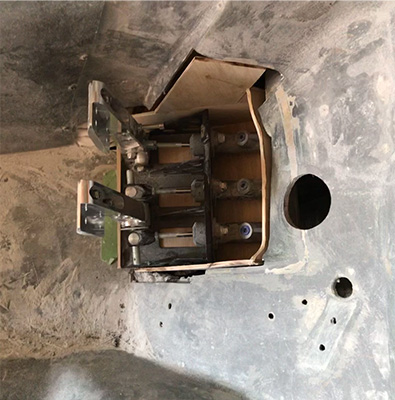 Revised pedal box template made in plywood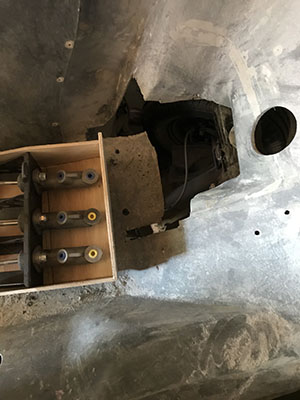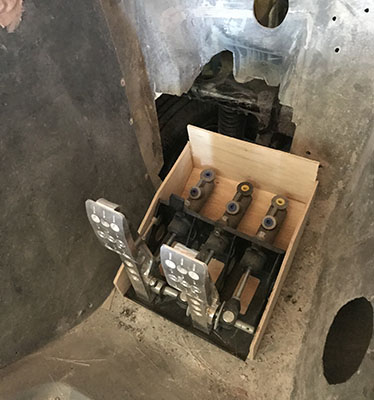 New pedal box template made in plywood - ready for fibre glassing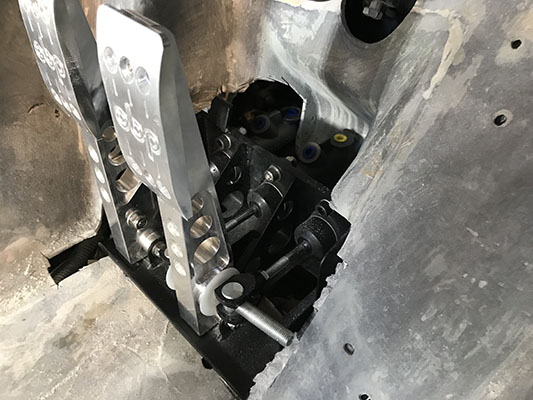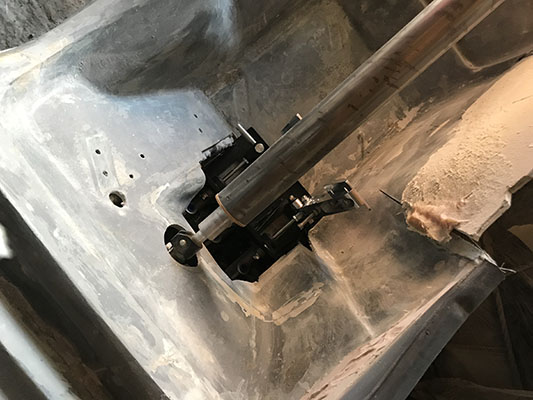 Pedal box master cylinders replaced with remote reservoir type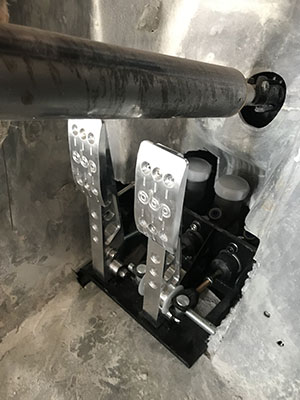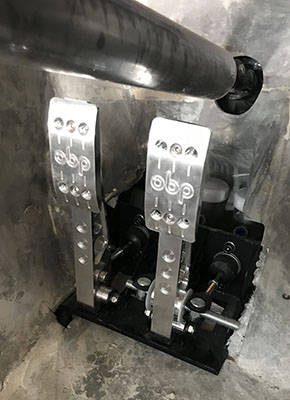 Pedal assembly with the 3 master cylinders fitted and balance bar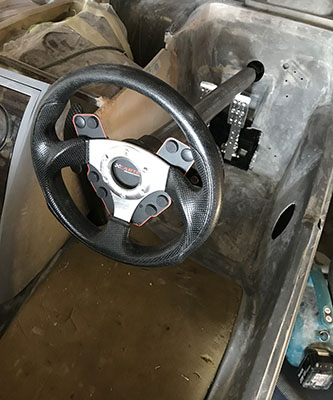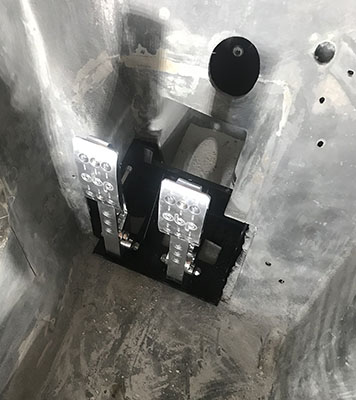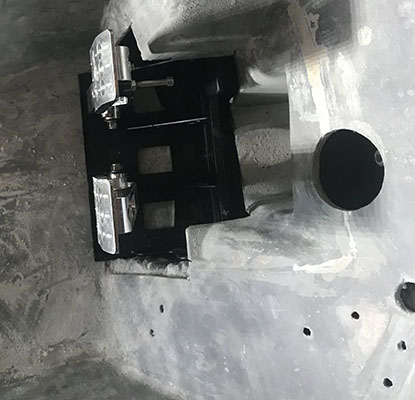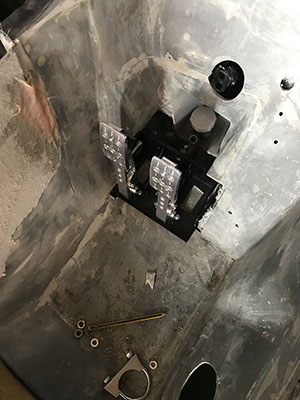 Pedal box moved back after removing fibre glass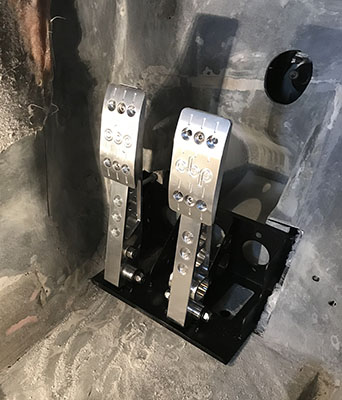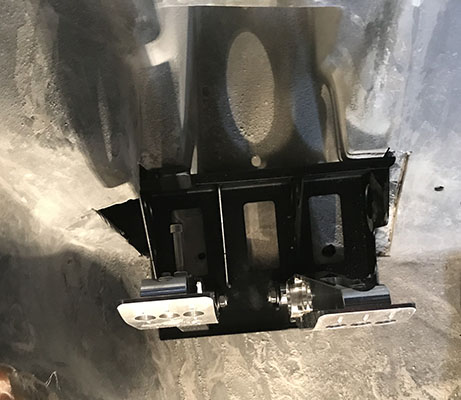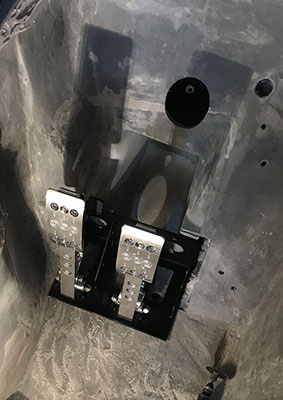 Started chopping body work to accomodate new pedal box.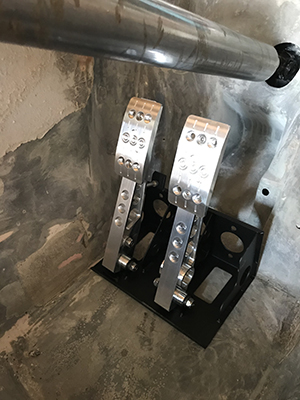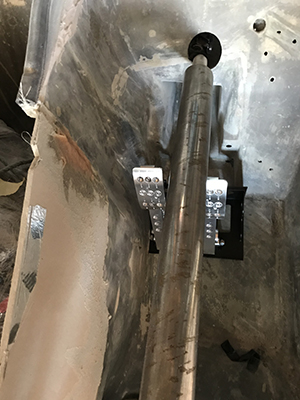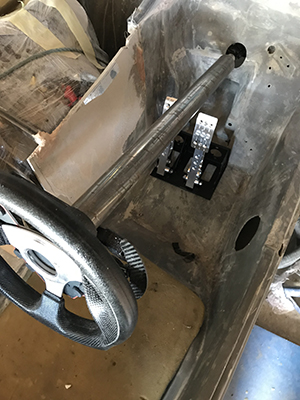 New pedal box - slight chopping out of the body needed to fit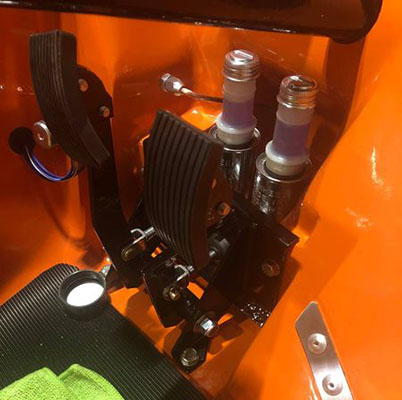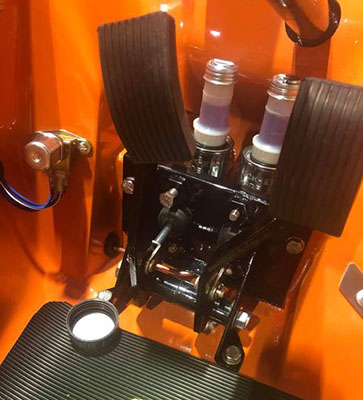 Existing pedal box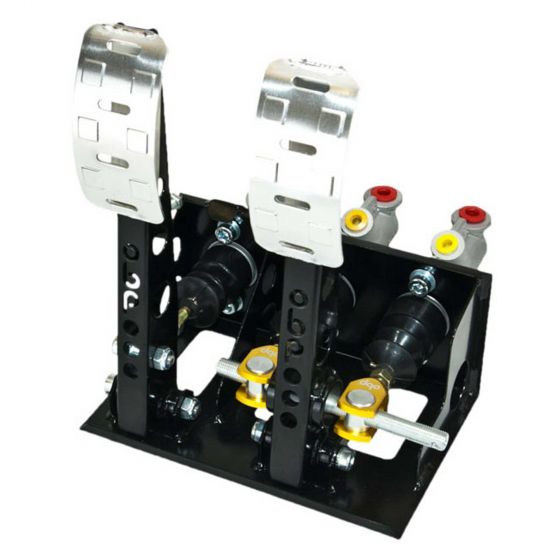 2 Pedal Systems (Brake & Clutch)
Now I converted the Bug to rear disc brakes I have to select a new balancing type pedal box with a two separate brake cylinders with different bores. I can also
add proportional and residual valves to balance the system after it is plumbed in. The pedal boxes also have an adjustable clutch stop which prevents over stroking.
OPB silver arm Approx Dimensions: Width 206mm, Pedal Height 280mm, Box Depth 140mm, Depth Including Master Cylinders 250mm.
Other Black arm Approx Dimensions: Width 210mm, Pedal Height 260mm, Box Depth 140mm.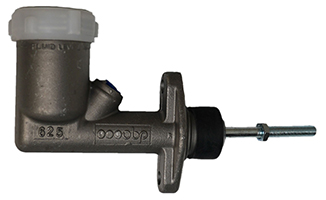 Recommended master cylinder bore sizes
Front brake = .625
Rear Brake = .7
Clutch = .75
To covert the original fixed rear axle into an independent rear suspension set up I started with a BMW 316i LSD at the centre.
I selected MGTF rear hubs with BMW 316i half shafts. MGTF suspension arms and parts.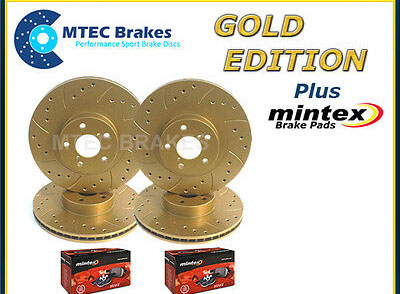 MGTF brake calipers with gold drilled and grooved disc's. Green type disc pads used
MDB1673 Mintex Brake Pads
All metal work was bead blasted and powder coated before final construction.
All custom metal work to support new structure was carried out by engineers at MD Cars Ardleigh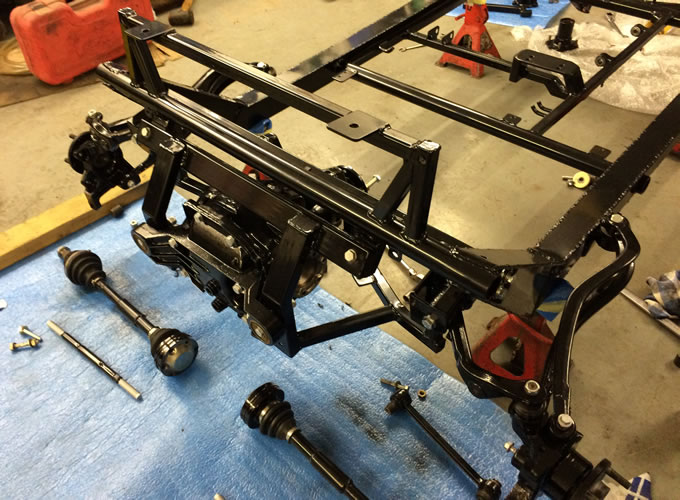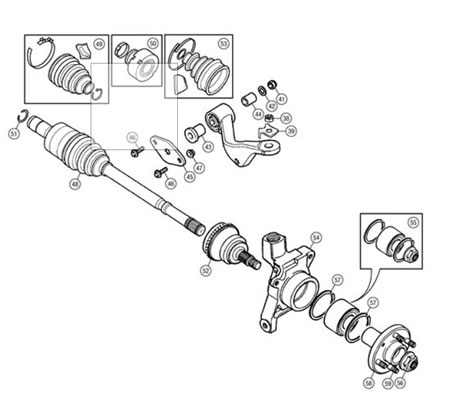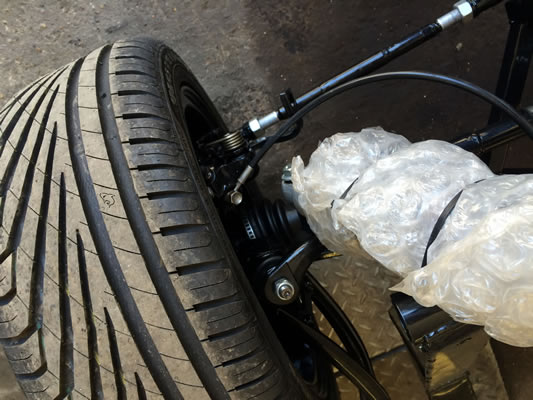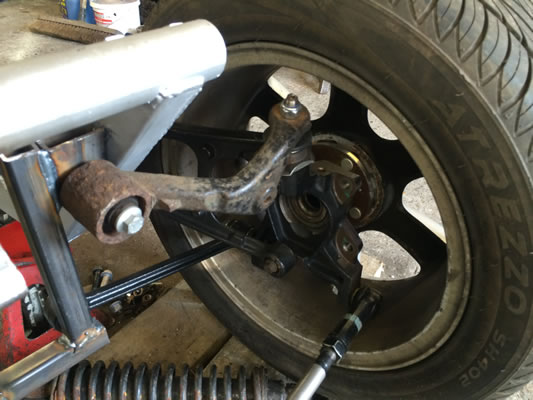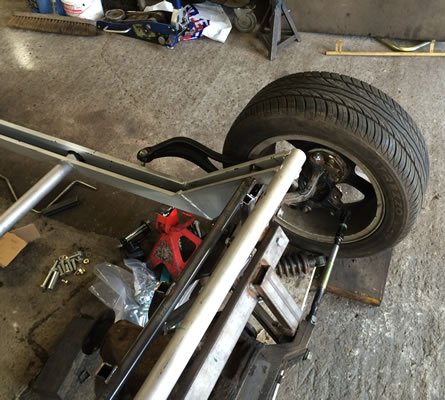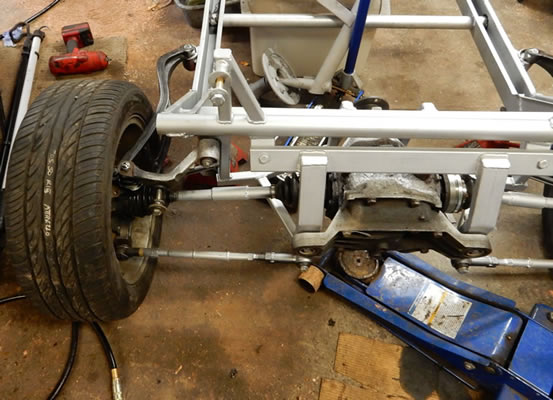 MGTF Rear upper arm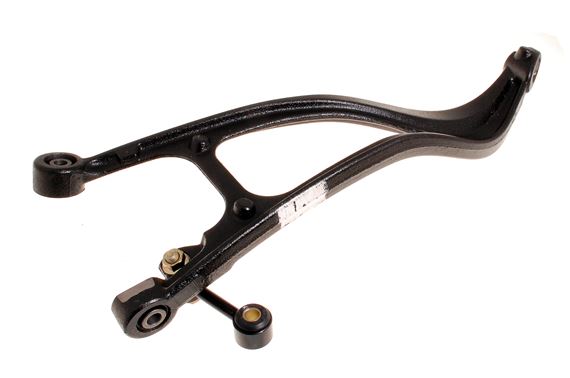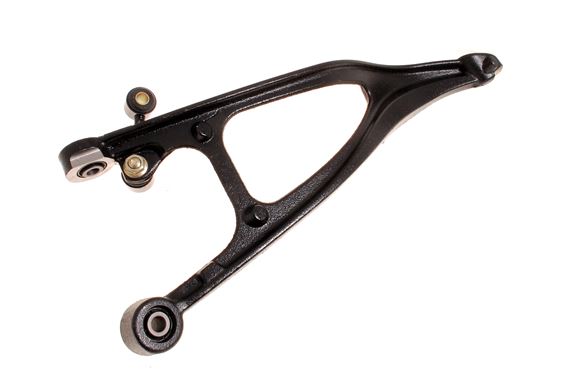 Arm assemble Lower rear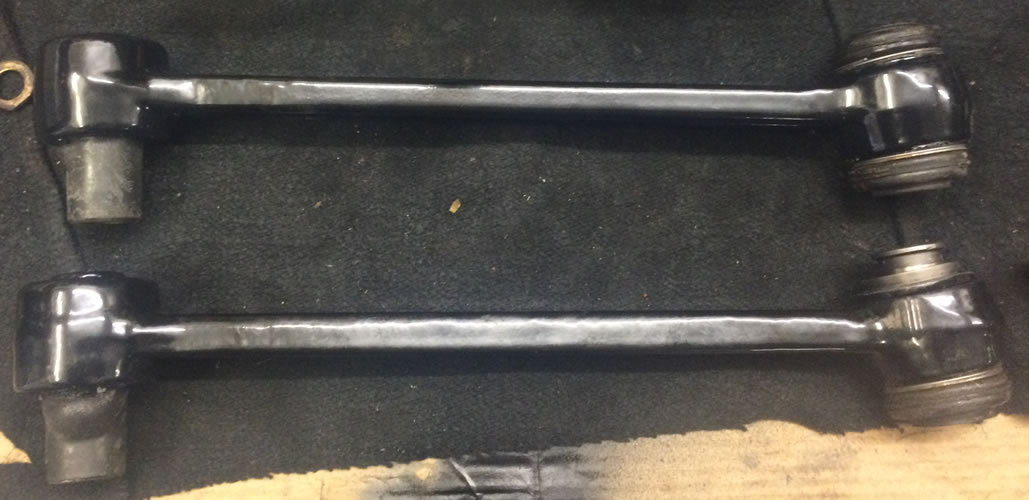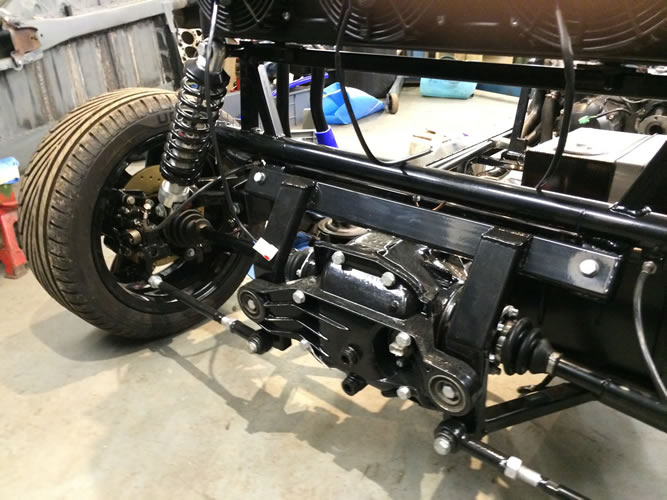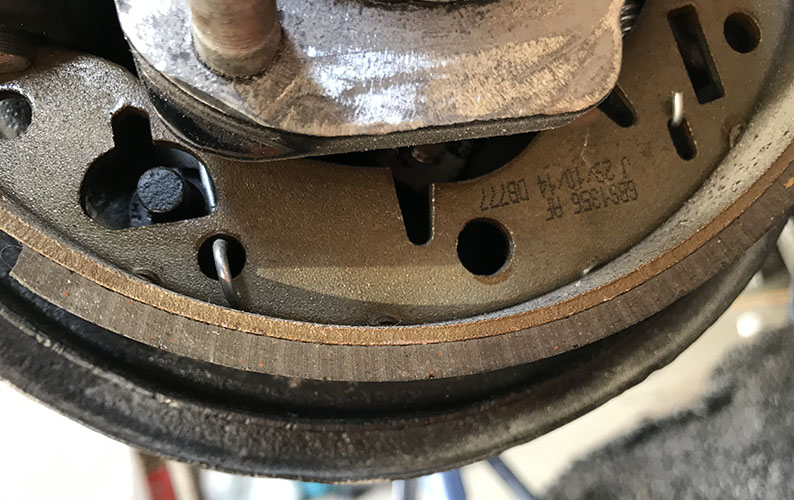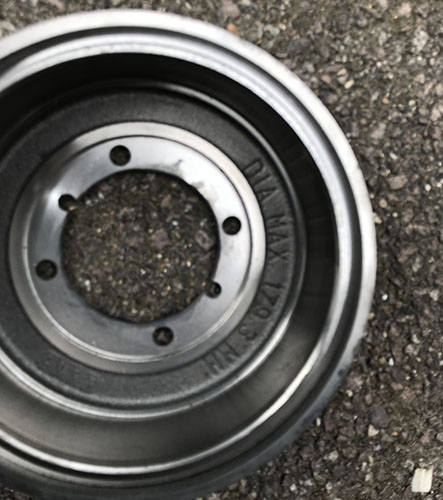 Front drum brake parts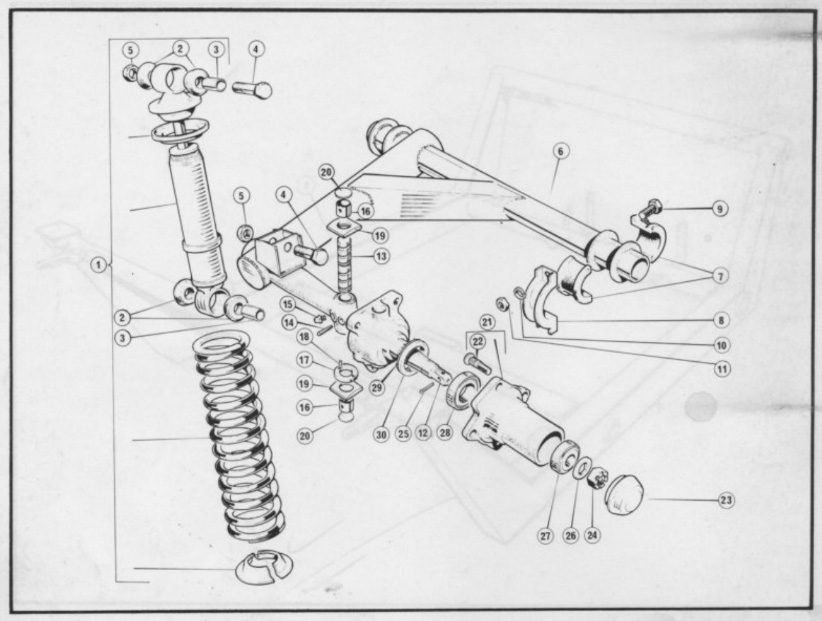 Front hub drawing