MGTF rear suspension bits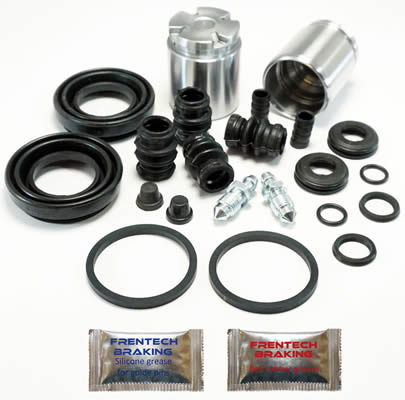 To covert the original fixed rear axle into an independant rear suspension set up I started with a BMW 316i LSD at the centre.
I selected MGTF rear hubs with BMW 316i half shafts. MGTF suspension arms and parts.
MGTF brake calipers with gold drilled and grooved disc's. Green type disc pads used
All metal work was bead blasted and powder coated before final construction.
All custom metal work to support new structure was carried out by engineers at MD Cars Ardleigh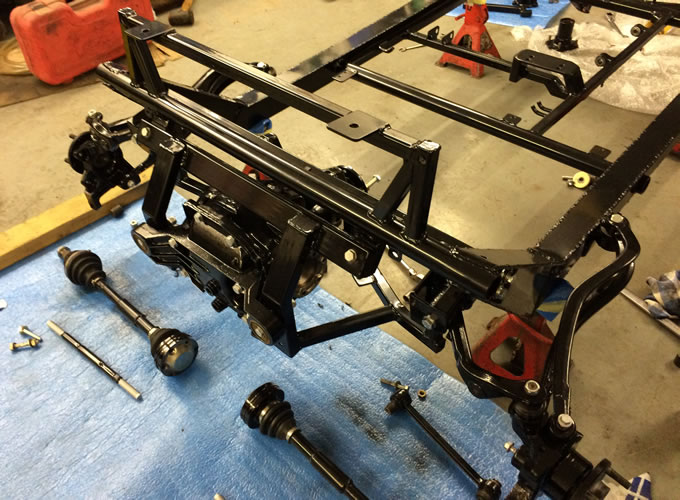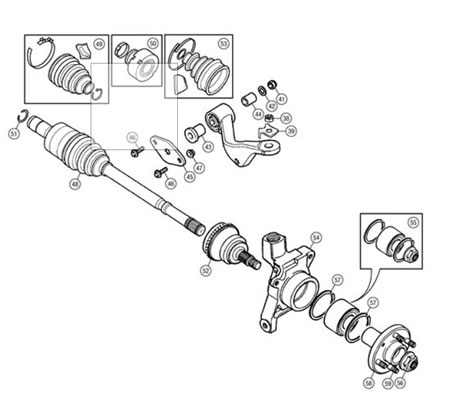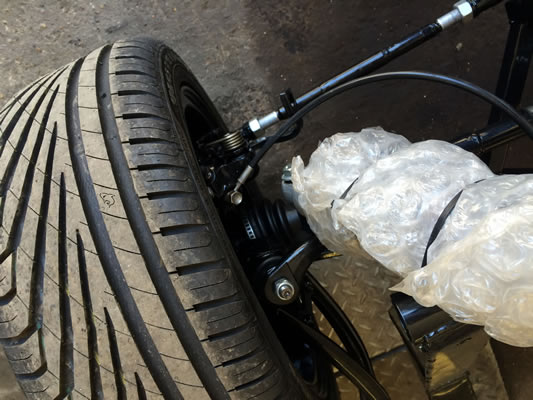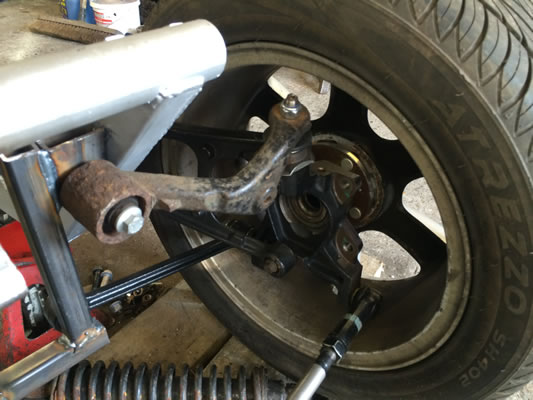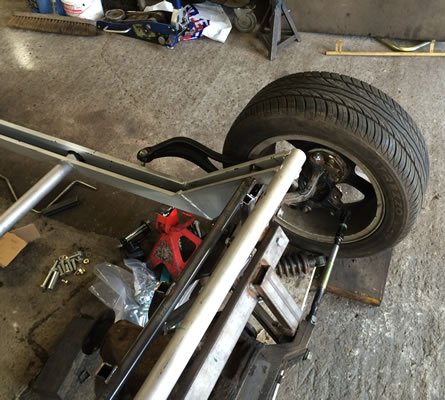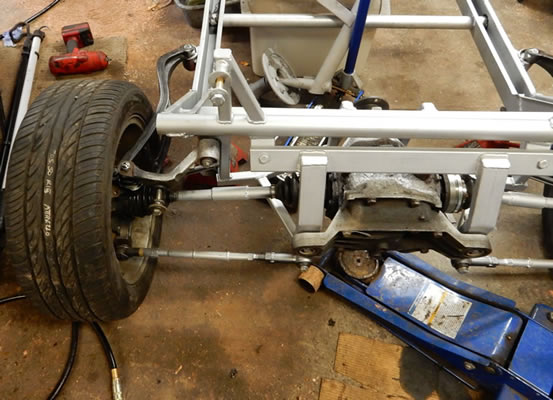 MGTF Rear upper arm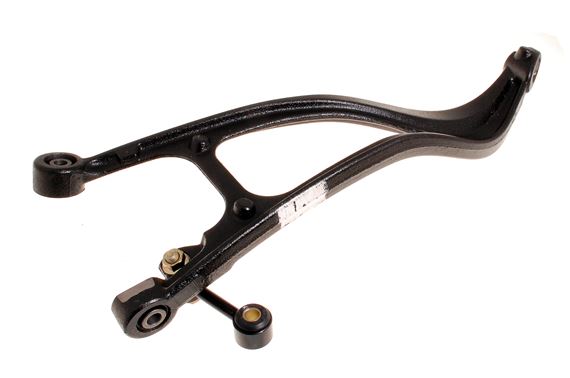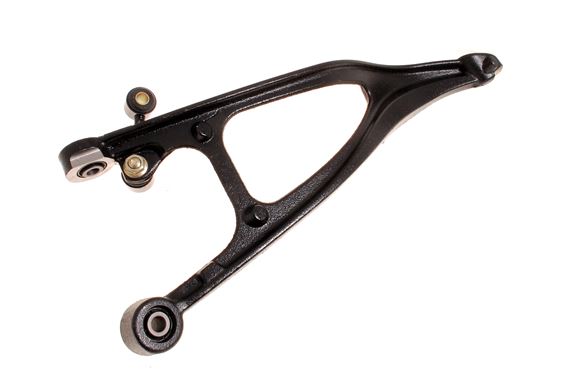 Arm assemble Lower rear