Bentley gear knob parts on order- designing a new gear lever arm for the Quaife box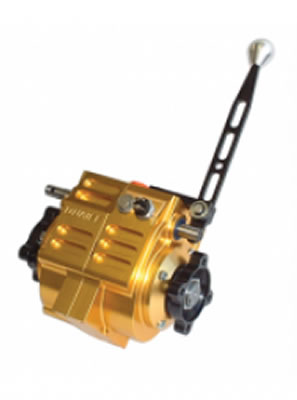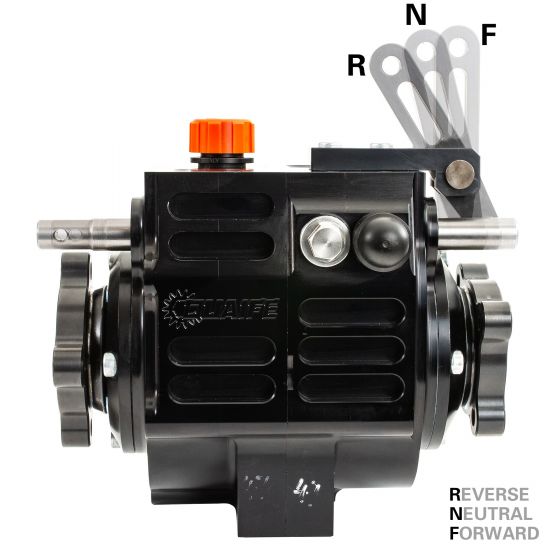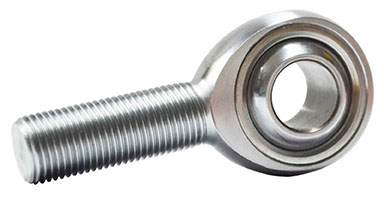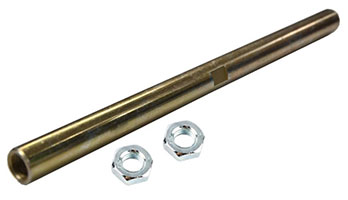 2 X M8 rod ends - one male, one female. Aslo ordered up am M8 Turnbuckle link


Gearbox lever extension - need to fabricate sonething similar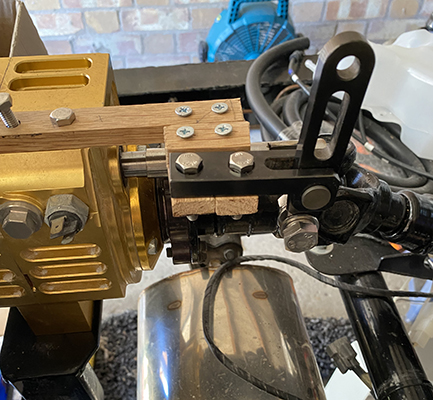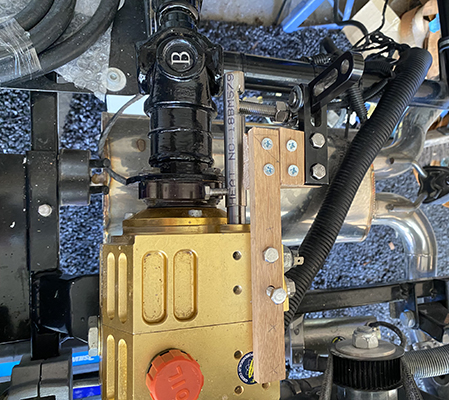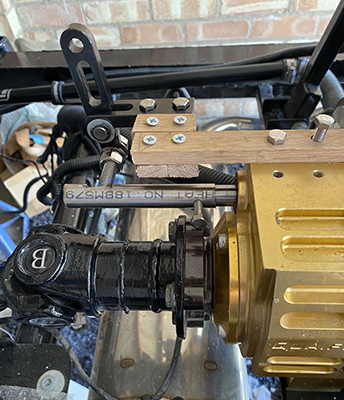 New gear linkage mocked up in wood and the design works - got to get this made up in steel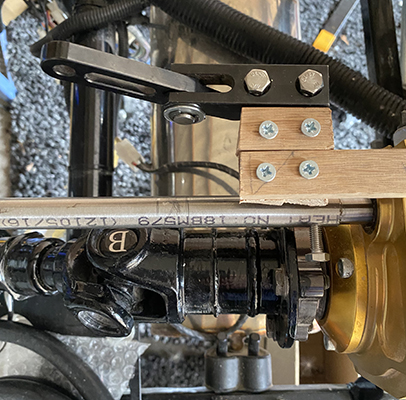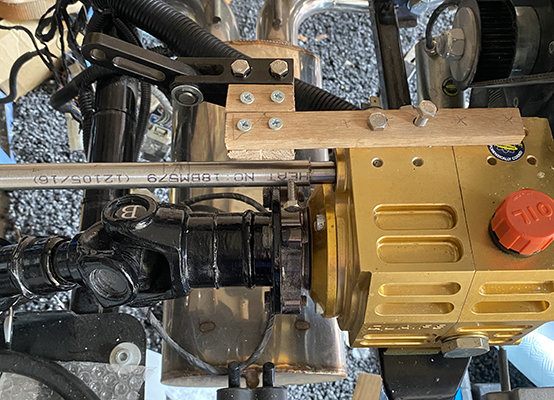 Reversing gearbox linkage mocking up in wood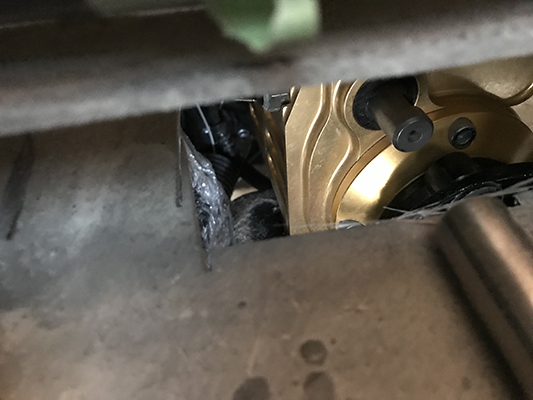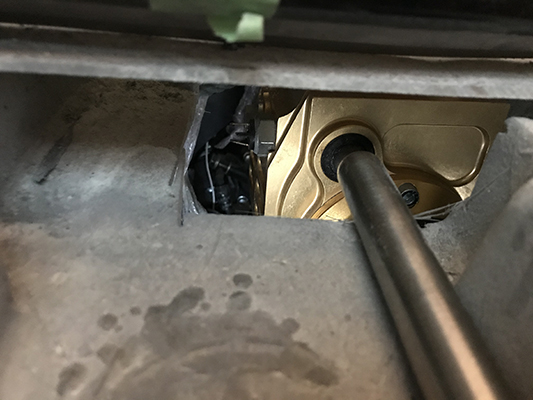 New stainless steel tube ready to extend gear lever bar to new location for lever. The body is back on and it just clears the fibreglass.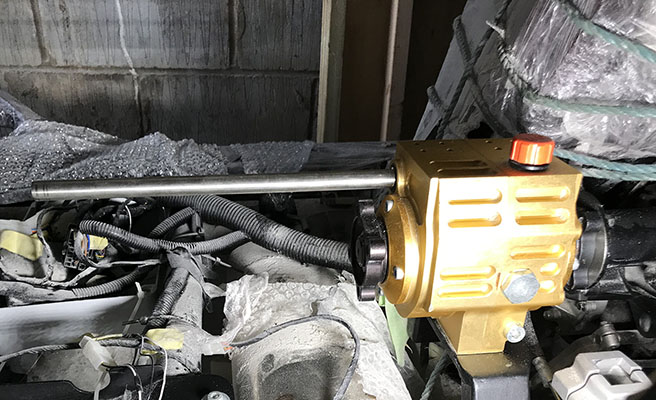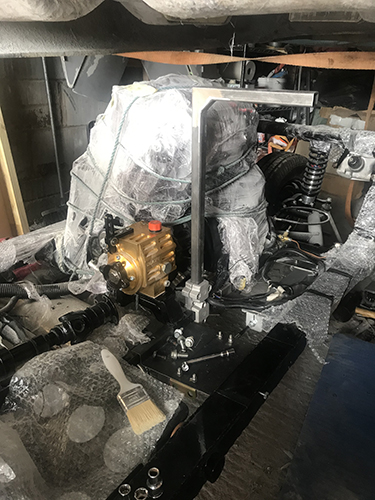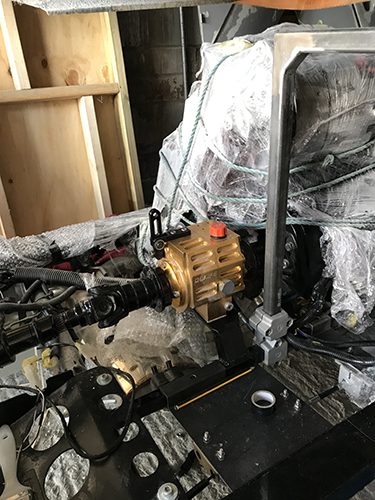 Original installation of the Quaife was incorrect so I have reversed its direction. It is important to have the highest load on the correct flange.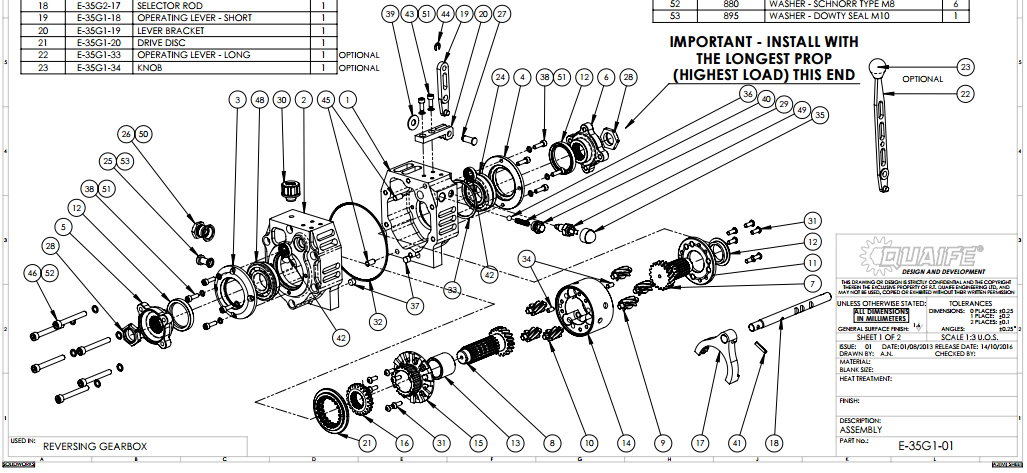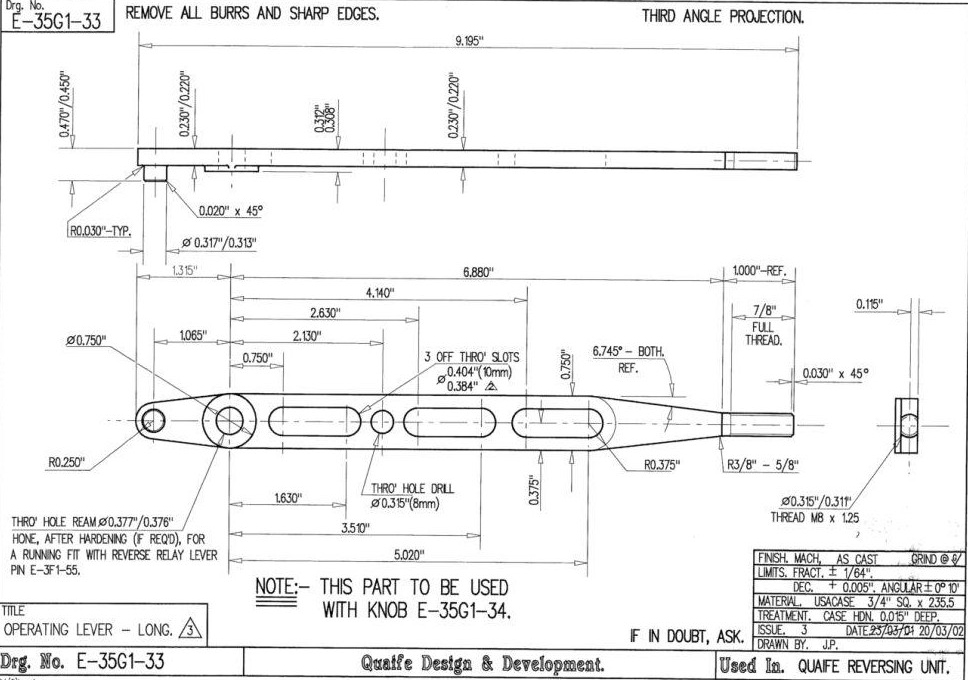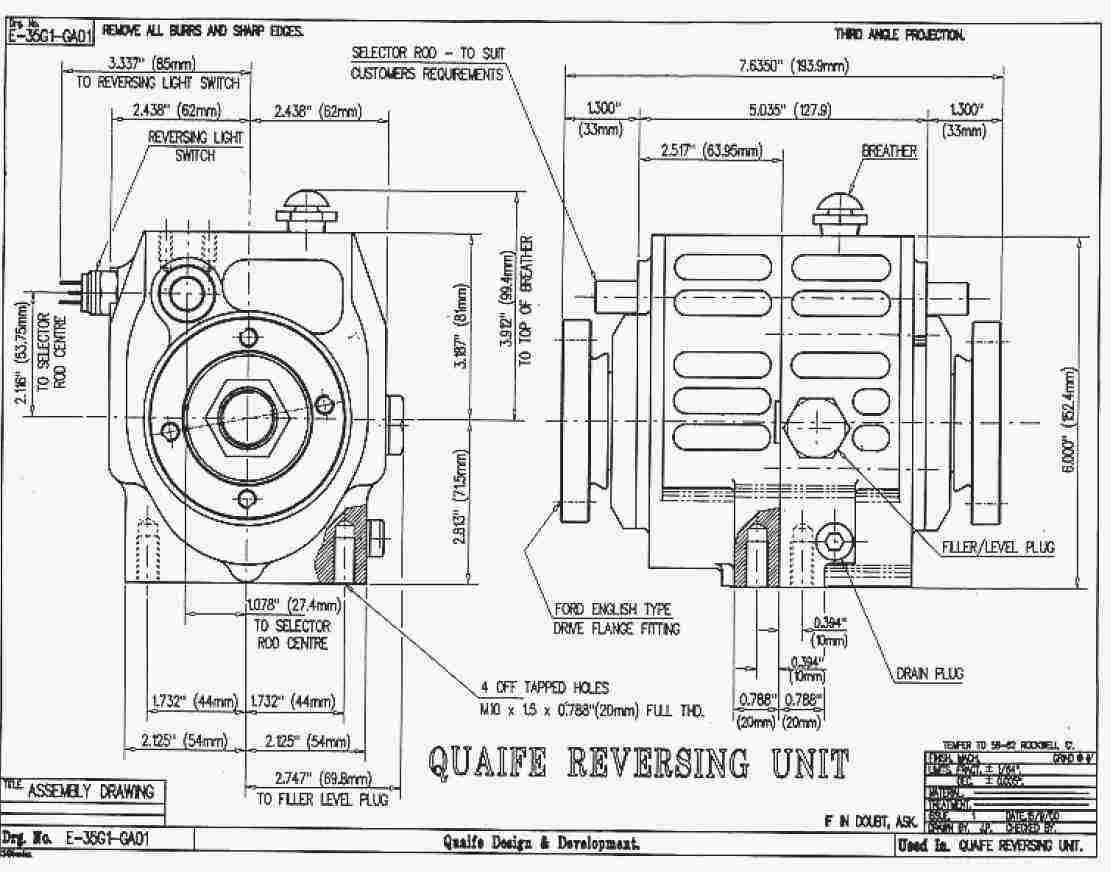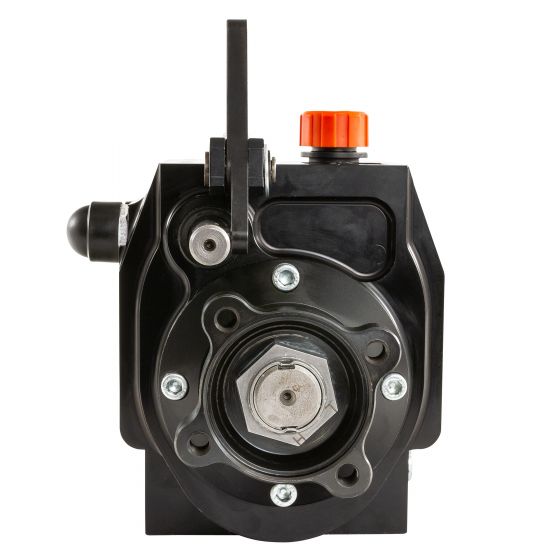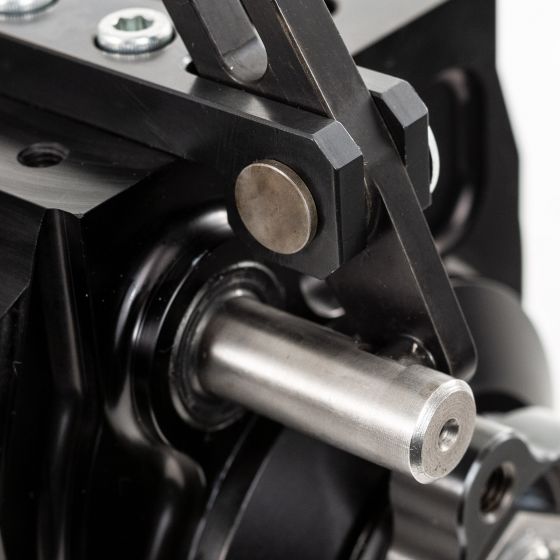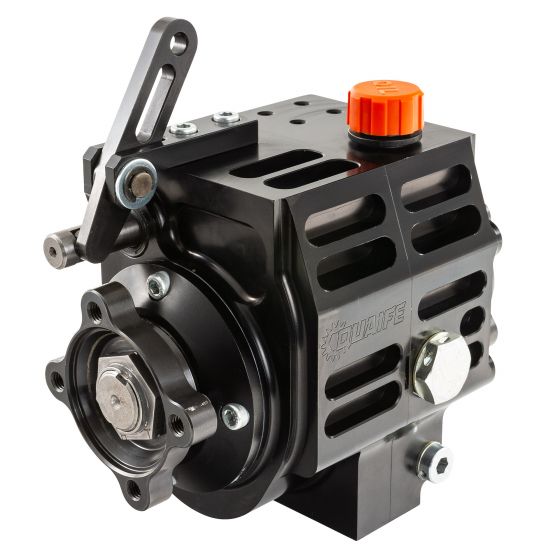 Quaife reversing gearbox - bike engines generally do not have a reverse gear so this unit allows a reverse speed up to 170 mph !!
https://shop.quaife.co.uk/quaife-reversing-box
https://shop.quaife.co.uk/media/blfa_files/QBE35G.pdf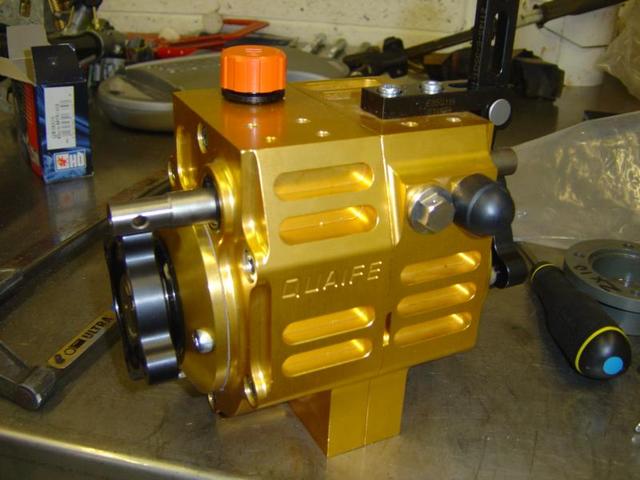 QBE35G was developed by Quaife to provide a reverse gear solution for motorcycle engined cars running an in-line powertrain installation.
To avoid unnecessary power loss, QBE35G has been designed to be a 'straight-through' type when running in 'forward' mode, therefore absorbing less power than conventional designs. A compact, heavy duty unit, QBE35G features billet aluminium cases and uses readily available Ford English axle flanges.
Operated by a cable or other remote device via a short lever or optional longer lever (technical drawing at bottom of page), a Quaife breather bottle is also available as an option for QBE35G.
Key technical features of the QBE35G Quaife reversing differential unit include:-
• Designed for in-line use only
• Straight through design in forward mode to minimise power loss
• Uses billet aluminium cases
• Operated by short lever or optional longer lever (shown right)
• Weight only 8kg
• Over 1000 in use worldwide