v
Steering box conversion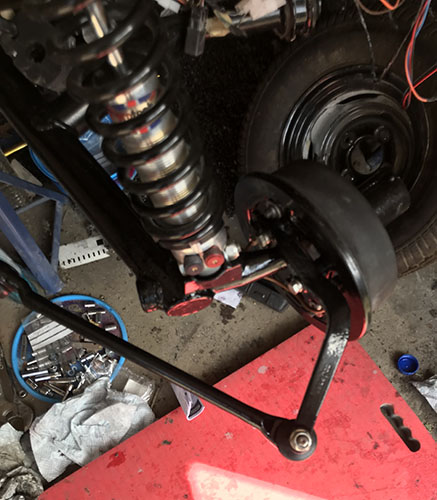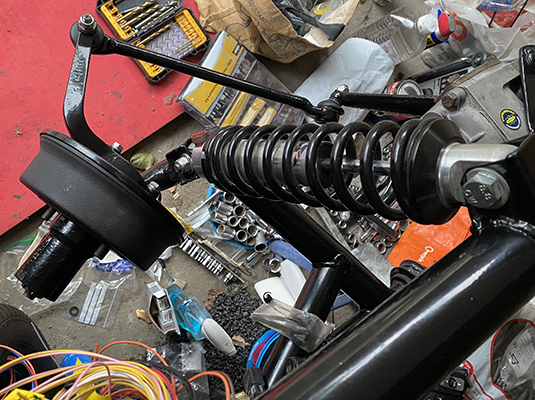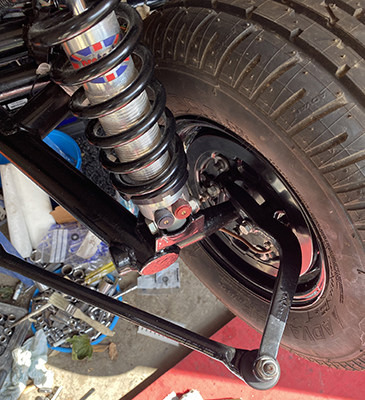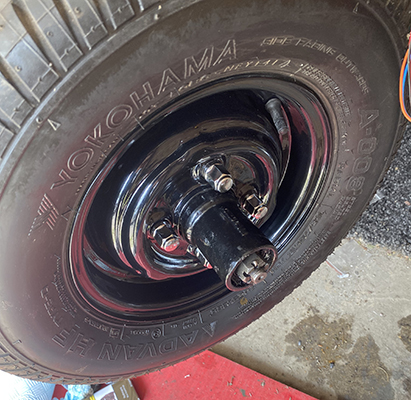 The front wheel A frame has been completely revamped - the cross member has been strengthened and replaced with large diameter tube.
New king pin and needle roller bearings - new wheel cylinders - new break pads - new brake drum. Original wheel has been powder coated.
The steering box has been converted to a Rialto type. New Protech series 400 double adjustable shock.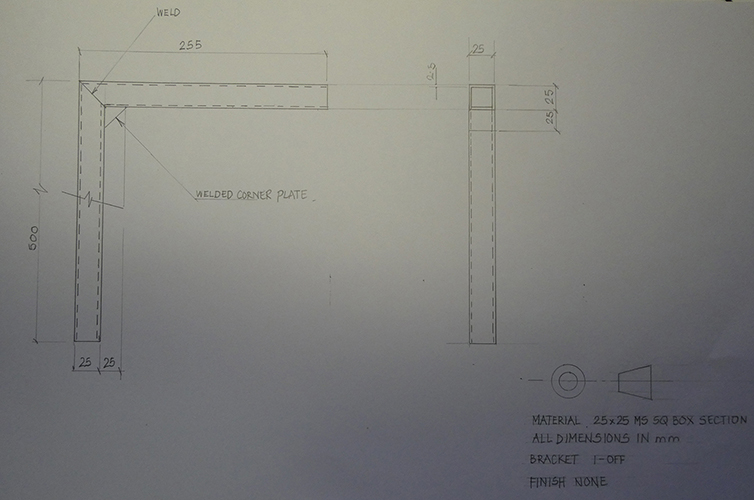 New steering column support made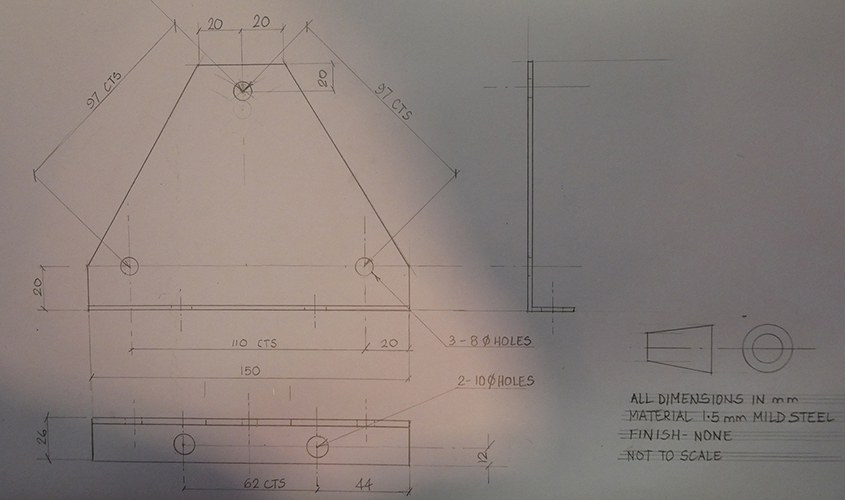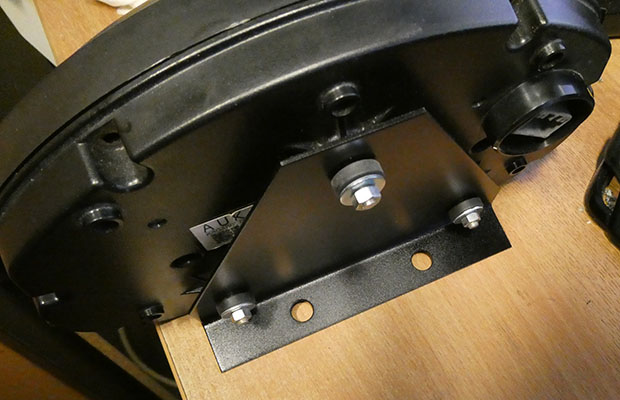 Dials now have Kawa rubber mountings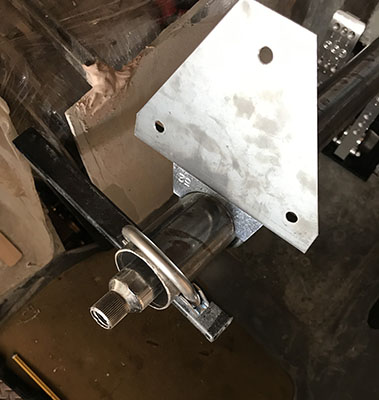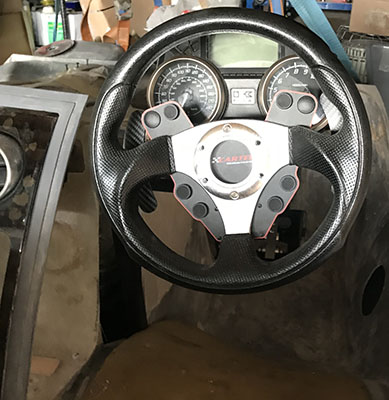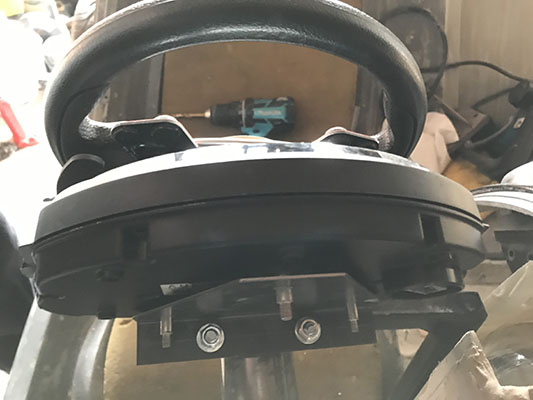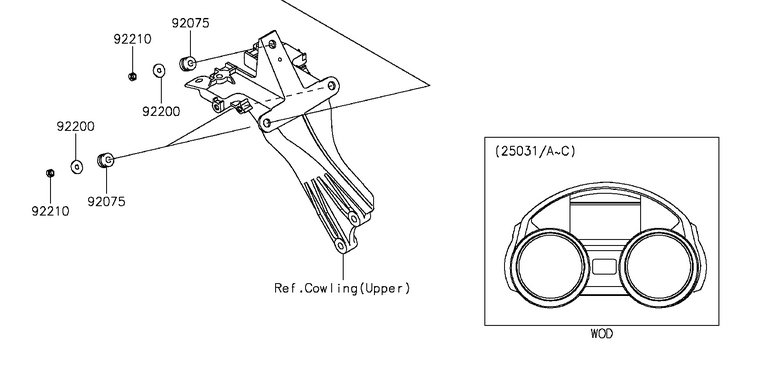 New dial bracket now mounted - Kawa rubber anti vibration mounts 92075 ordered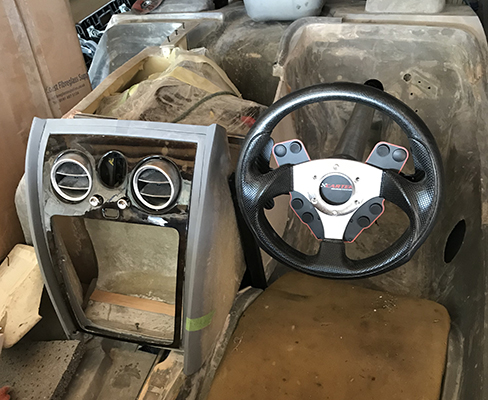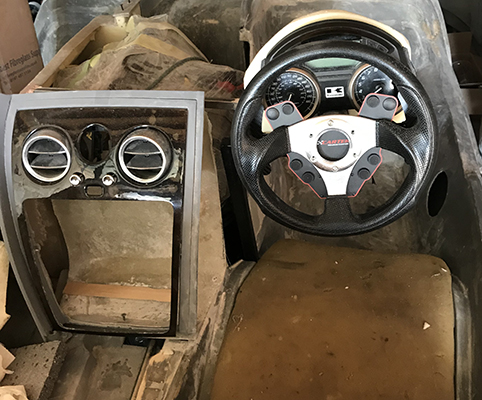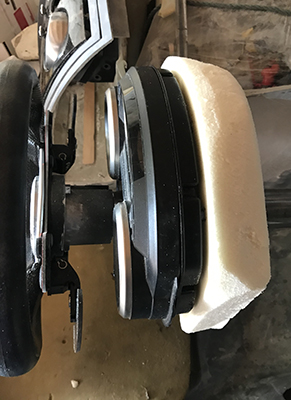 Mocking up dials and paddle steering location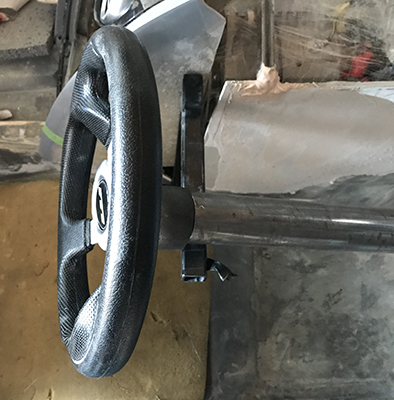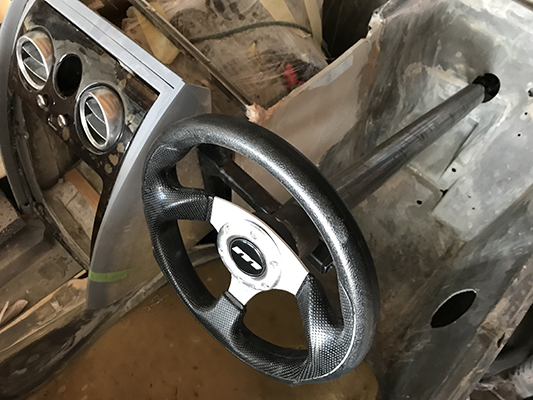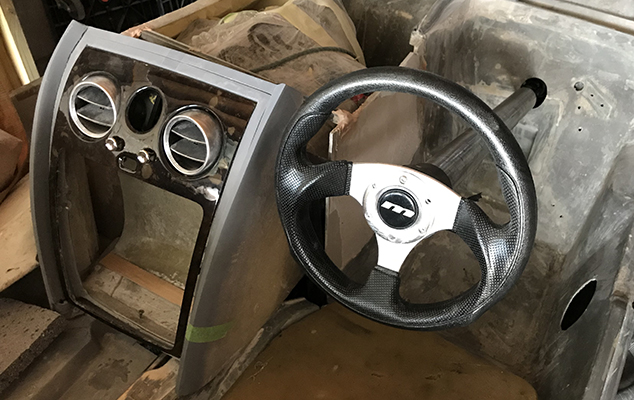 Chopped off flanged outer on the steering boss, extended steering column outer and dropped the steering column support down an inch. Steering wheel is now in final position.
Mocked up Kawasaki dial position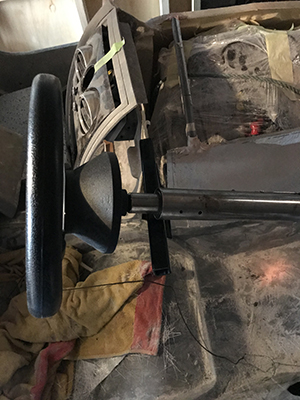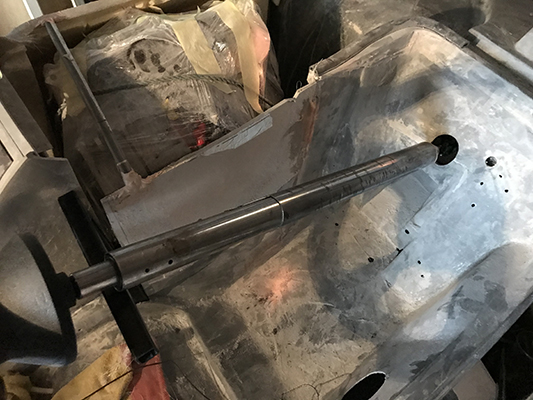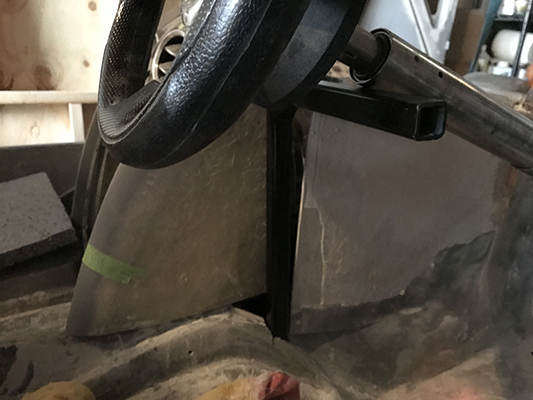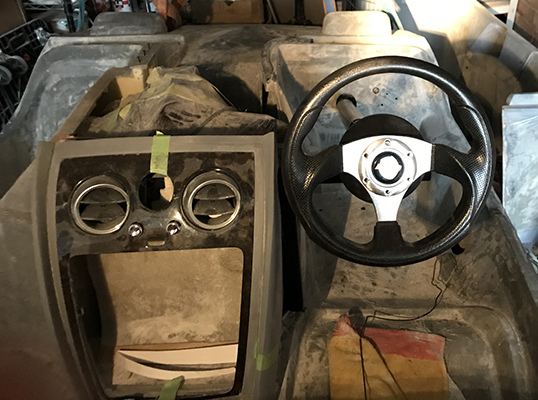 Body now lowered to fit new steering column arm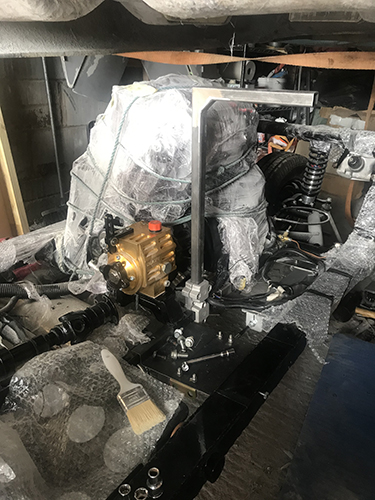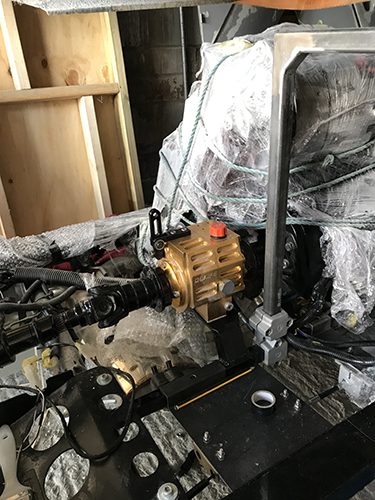 New steering column welded steel box section support made and fitted - note the very clever 25 mm x 25 mm frame clamps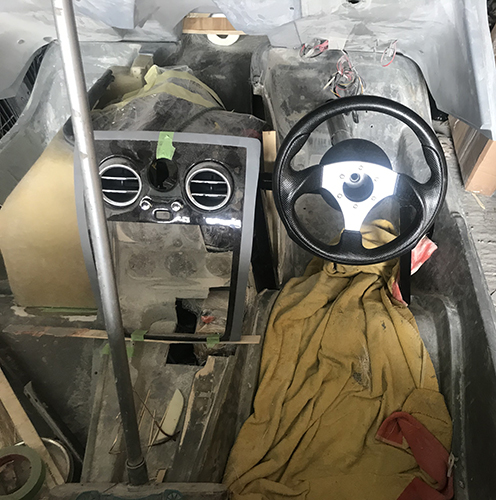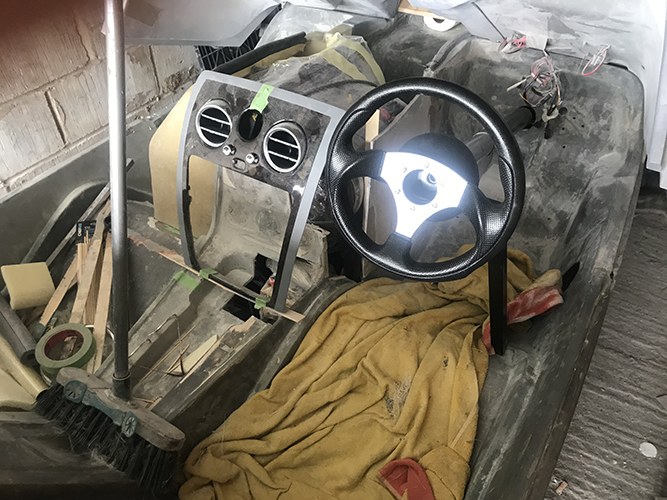 Positioning new steering column ready to make up its fixings in relation to centre console.
Left hand side engine casing now made in fibreglass. The steering wheel is being used as a mock up and not the final steering wheel design.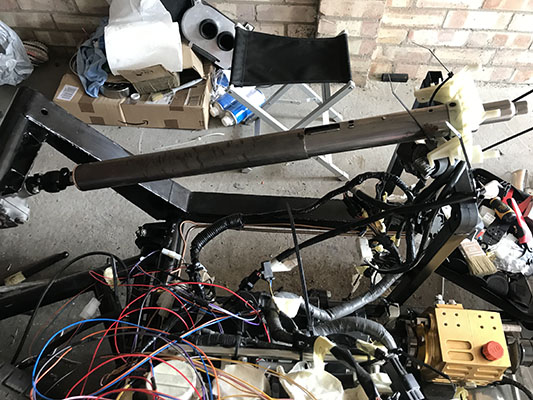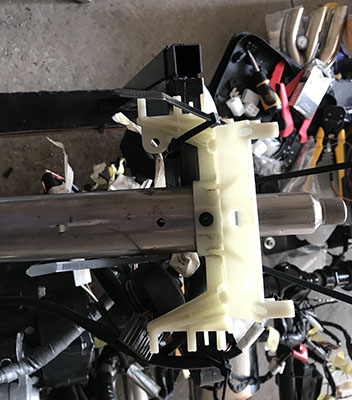 The 3 new steering column bearings are now grub screwed into the column outer. I made up a plastic 25 mm square section to support the column in its general location.
The bottom nuckle joint into the new Rialto steering box allows for any adjustment of up/down and side to side movement. The splinned shaft allows for easy adjustment of length.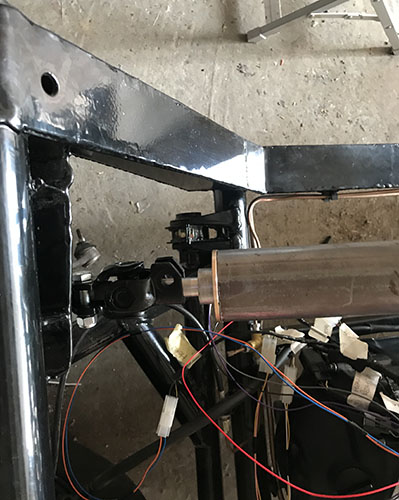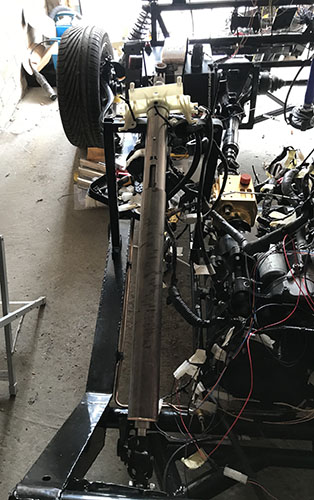 Currently my Bond Bug steering box is suffering from aluminium rot. I had one mounting flange aluminium welded but now another flange has broken away.
Getting hold of a good casting from a Bug is impossible.I also have to convert a Bond Bug steering column into a Mini Copper one to suit my new paddle steering wheel set up and indicator stalks.
Luckily I watched a great video from Rick Shaw fitting a Rialto steering box on his Bug build.
https://www.youtube.com/watch?v=Ebk0a37AriU&t=691s
What a great idea so I ordered up a really good condition Rialto example off E-Bay.
The tricky bit is connecting this new type of box to mini steering shaft.
I have found an engineering company that will cut the correct splines on both ends of a new steel column to my drawing below.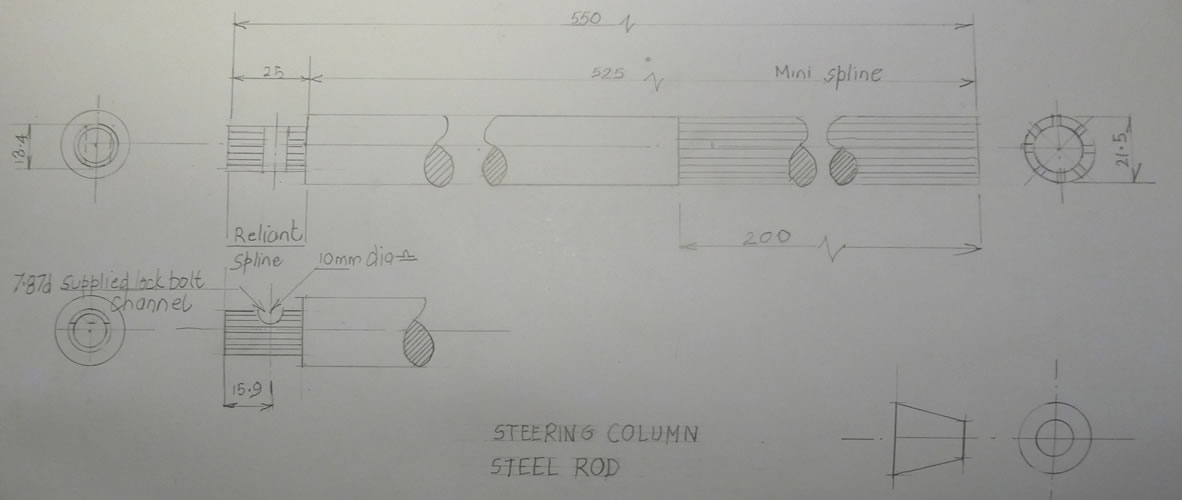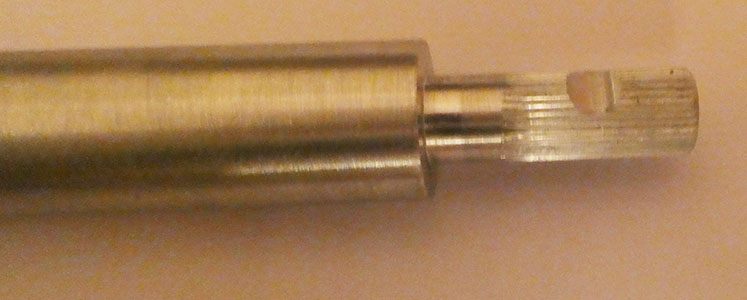 New steering column now made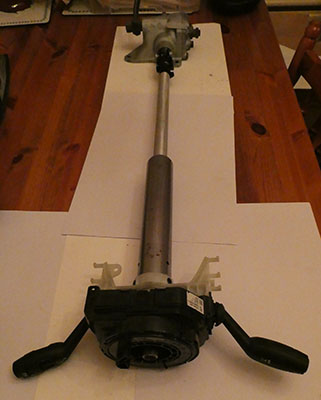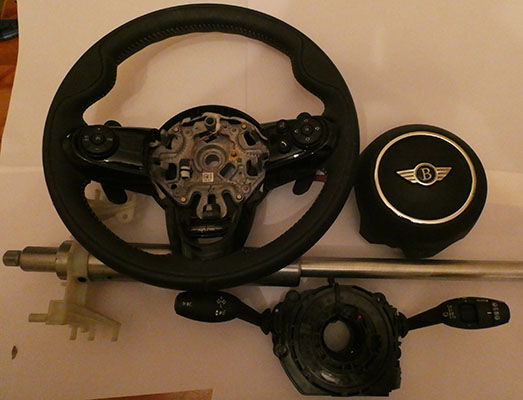 New steering column fitted linking Mini steering with Rialto steering box - the column length is variable due to splined shalf in Mini end.
Scrapped the Mini idea and now have a wireless push button type.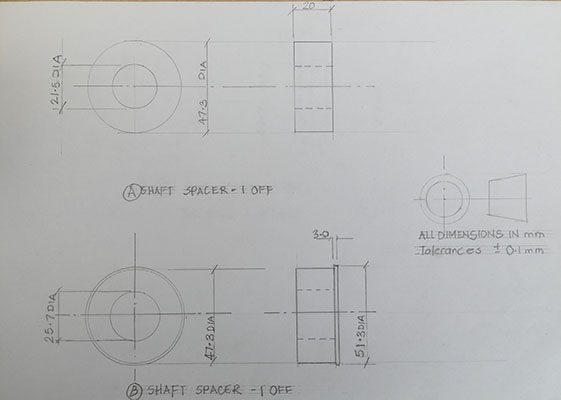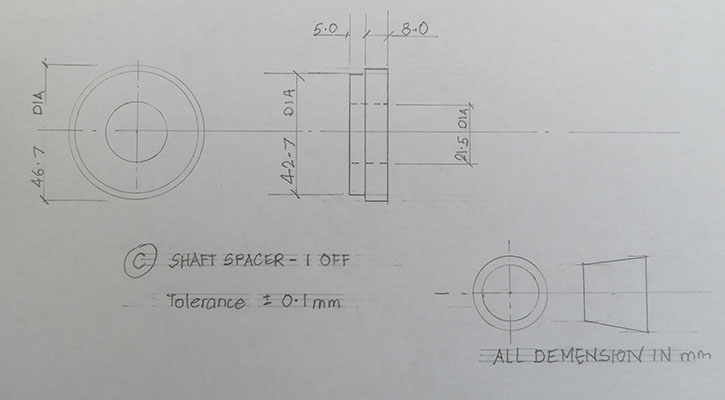 3 New custom designed 'Oilite' bearings now made for steering column shaft inner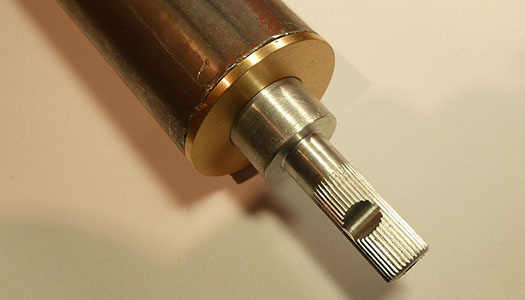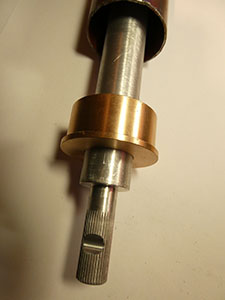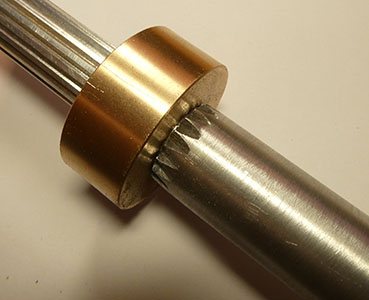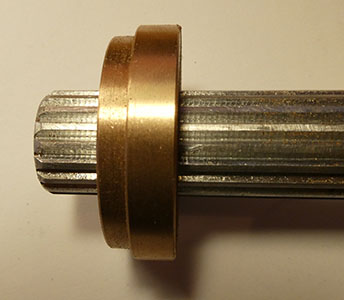 All three support bearings are a cracking fit on the new steering column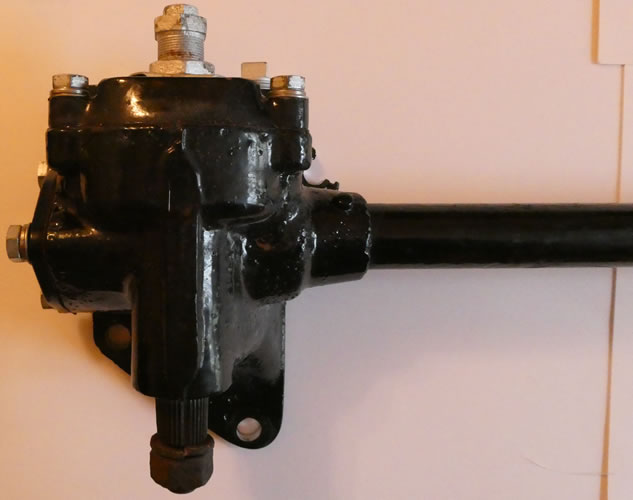 Existing Bond Bug steering box - steering shaft permantly attached - anther mounting flange just broke off.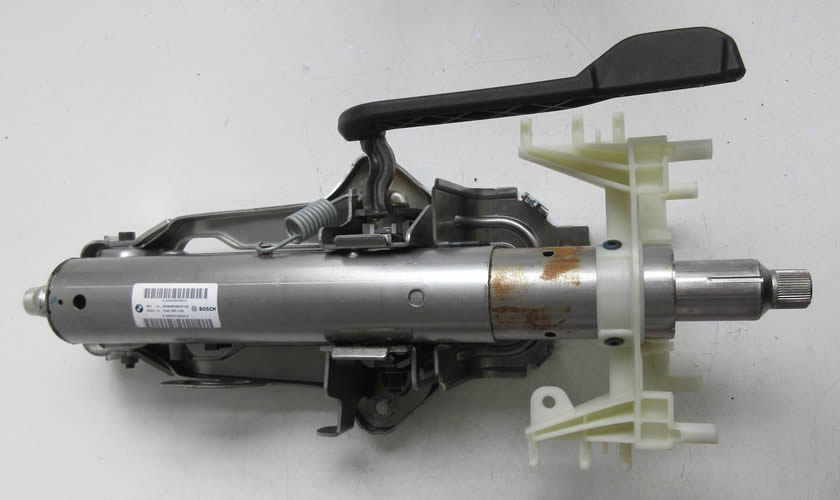 Mini F55 steering unit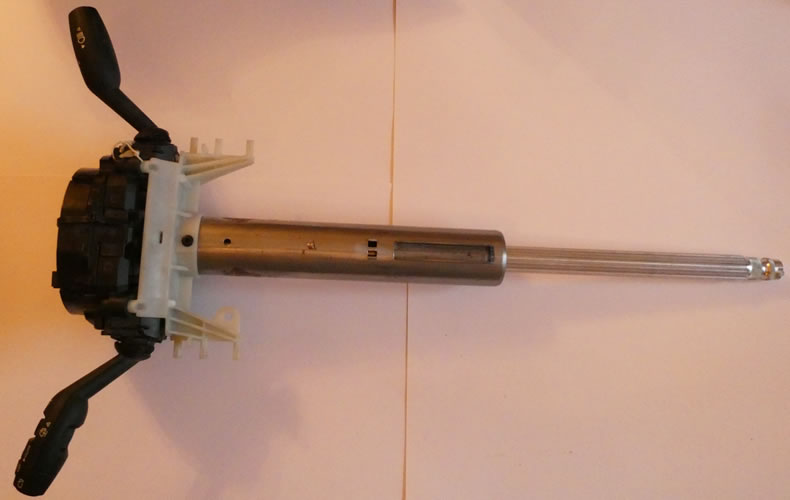 Outer sleeve stripped off and squib ring attached

Inner shaft componants stripped out- shows proper bearing at top of shaft.
Shaft length is variable due to splined shaft insert

Mini F55 lower steering unit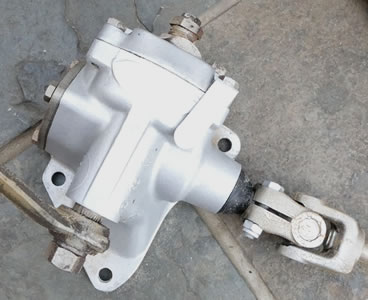 Rialto replacement steering box with input spline

Rialto lower steering arm
I am waiting for some componants to arrived and then to decide on best method of connection.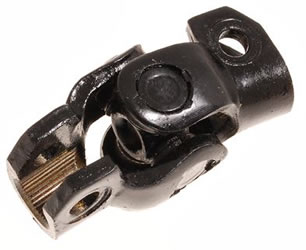 Herald joint fits a Rialto box