Electrics and Electronics + lighting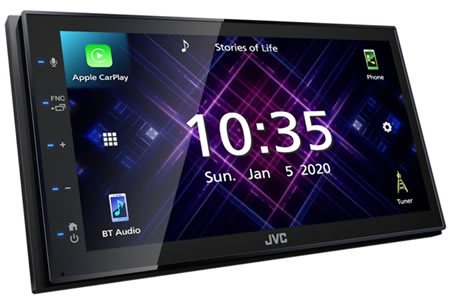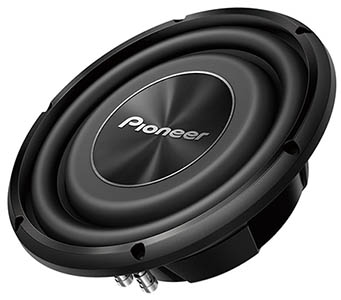 I have replaced the Bentley central head unit screen with a JVC double din unit that is termed a 'short body' to save space and allow it to fit.
New 10inch Subwoofer arrived
Pioneer TS-A2500LS4 10" 25 cm 4Ω A-Series Component Subwoofer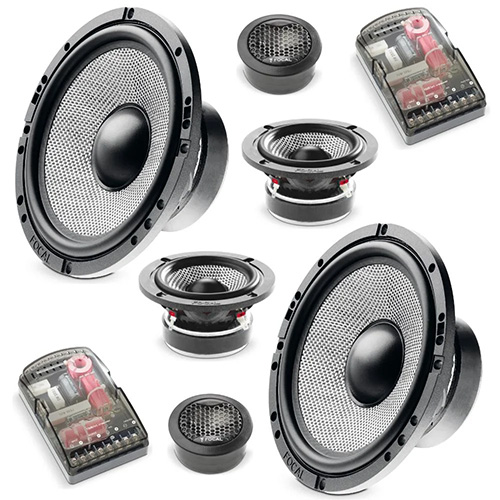 3-Way Focal speaker set up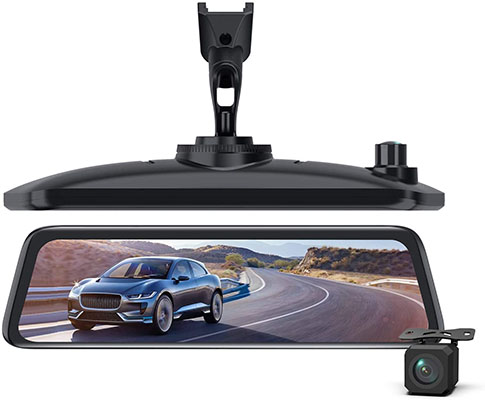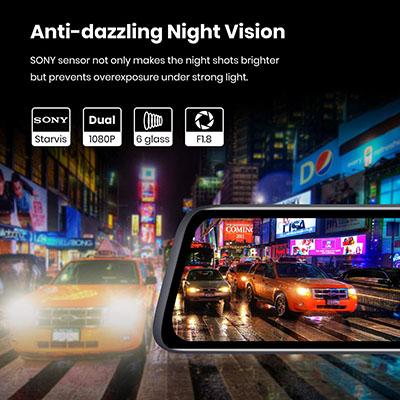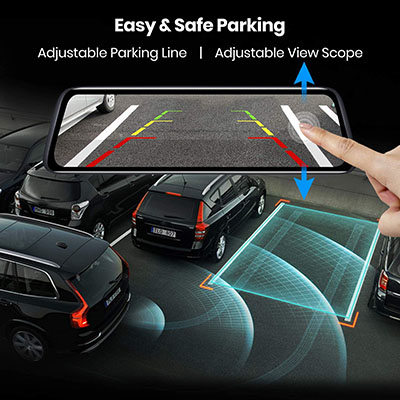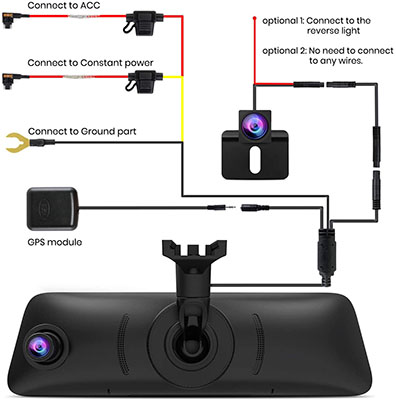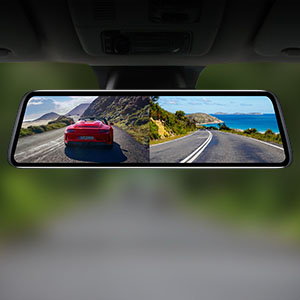 AUTO-VOX V5PRO OEM Mirror Dash cam 1080P Rear View Mirror Camera with Night Vision, Full Laminated Touch Screen with Front and Rear Cam, Reversing Camera,...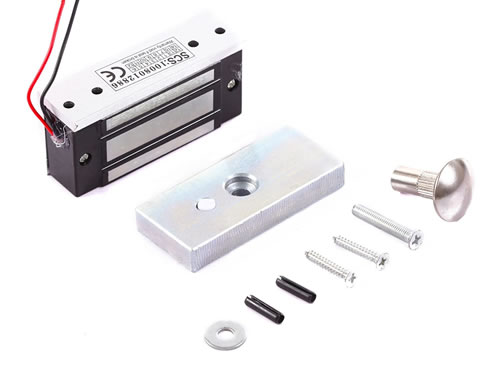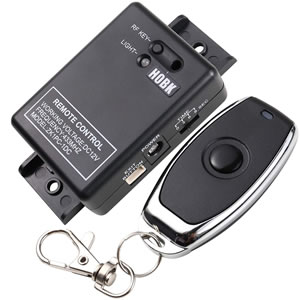 New fob operated magnetic canopy lock to replace rattly mechanical version.
This lock pulls with 60 Kg of force but the main force holding the canopy closed are the two 150kg x 2 pull electric actuators.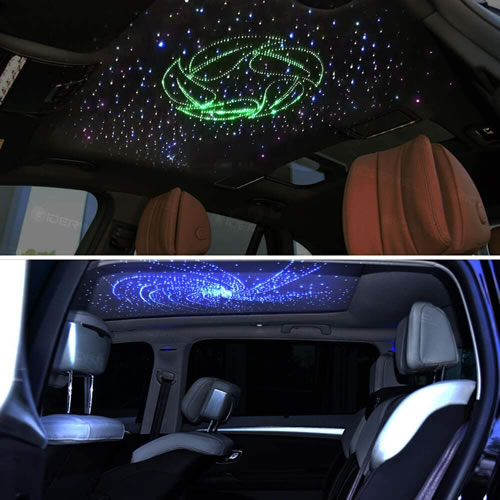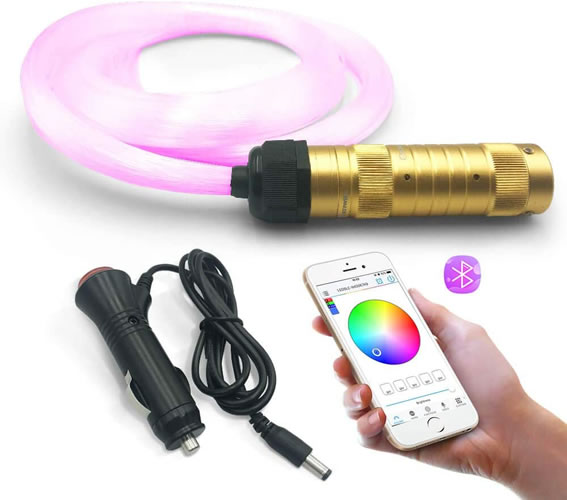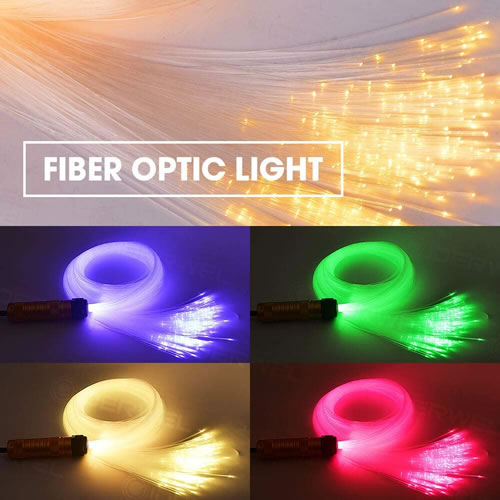 GIDERWEL Smart App Controlled LED Fiber Optic Lights Kit,200pcs 2m 0.75mm Optical Fiber Star Ceiling Lights with 7W Smart Light
Fibre optic kit for head lining in the Bug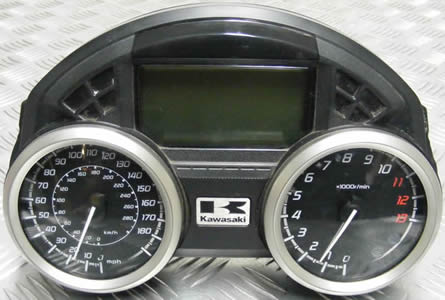 I am using the existing Kawasaki ZZR 1400 wiring loom with minor modifications for the main part of the Bond Bug system. A secondary circuit and a 2nd battery system will be used for all new proposed ancillaries.
The ECU will be changed to suit the new exhaust and air filter system. I have sourced missing sensors off the ZZR loom such as air intake pressure, side stand warning etc to add to the loom.
Luckily the ZZR is not a CANBUS electrical system apart from a single link to the dashboard.
A new external 170 amp CCW alternator is now added to increase available power for the ancillaries.
Double battery system is beeing added.
Pro Split R 0.0V drop alternator splitting system built to IP65
https://cdn.shopify.com/s/files/1/0658/7343/files/PSR.pdf?786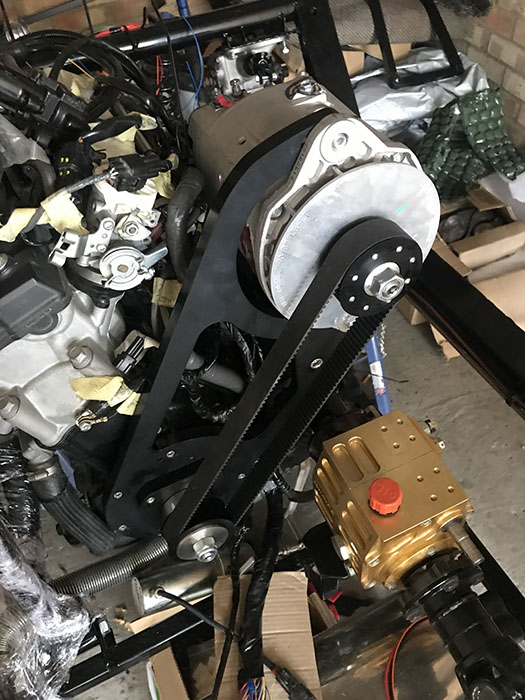 NEW external 170 amp now finally fitted to the crank shaft. All the main wiring tucked nicely behind alternator mount.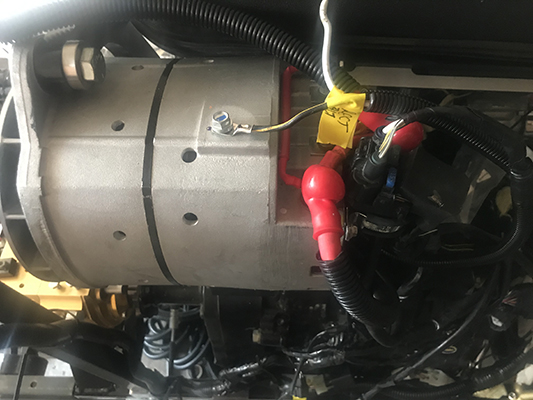 Alternator connected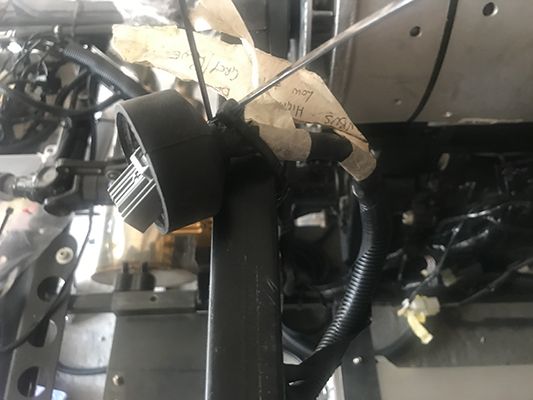 Dash board CanBus wiring extended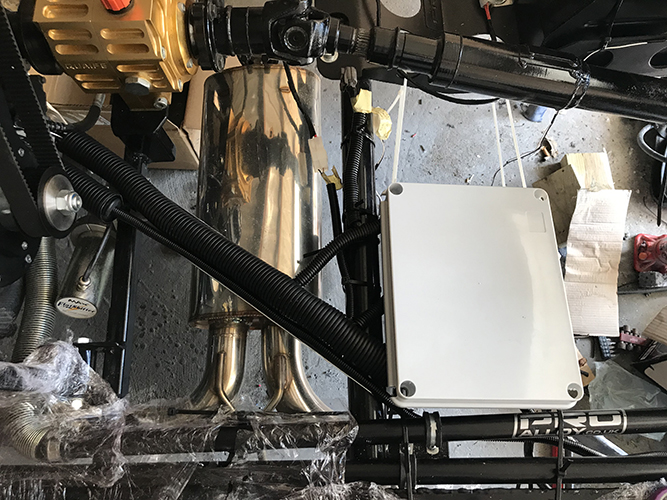 ECU and fuse box to secure wiring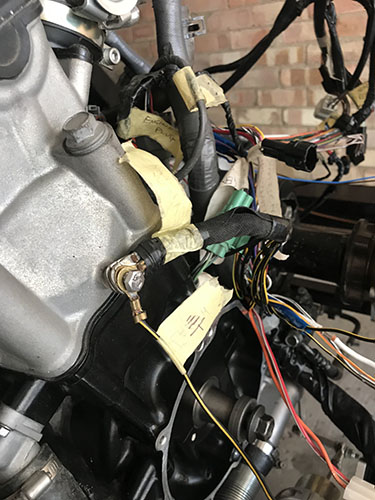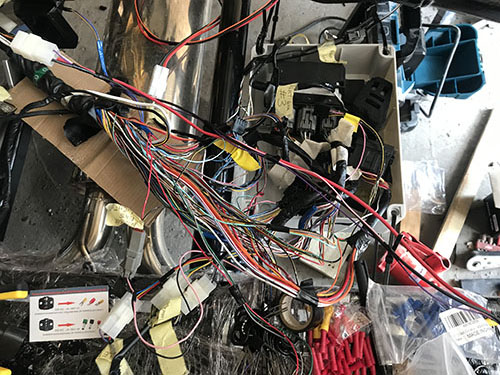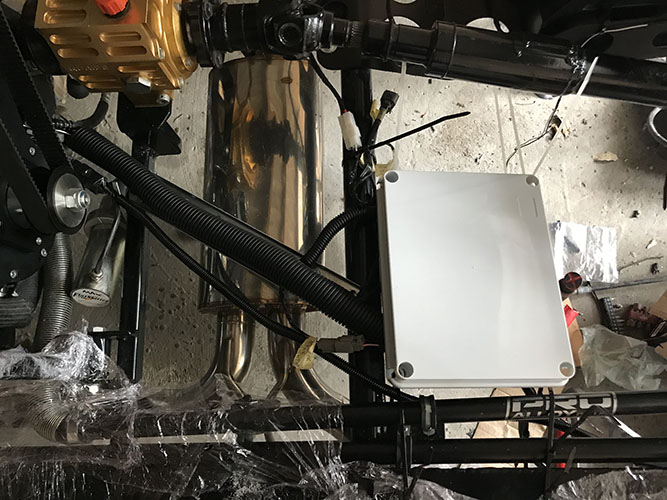 Earth strap to engine and spaghetti junction cleared up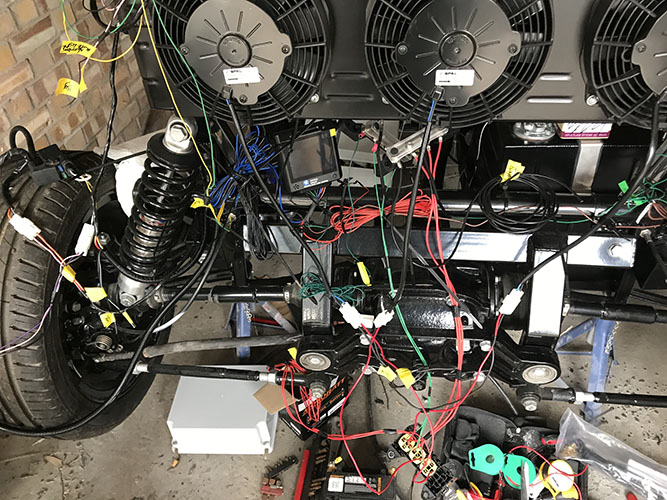 Rear fan and control unit wired via relays to triple fans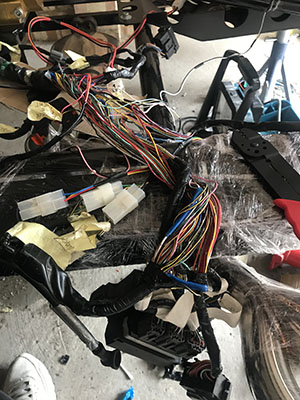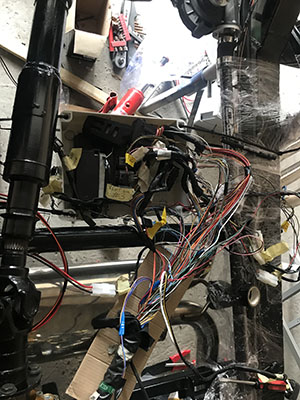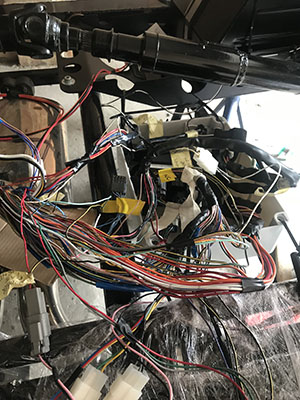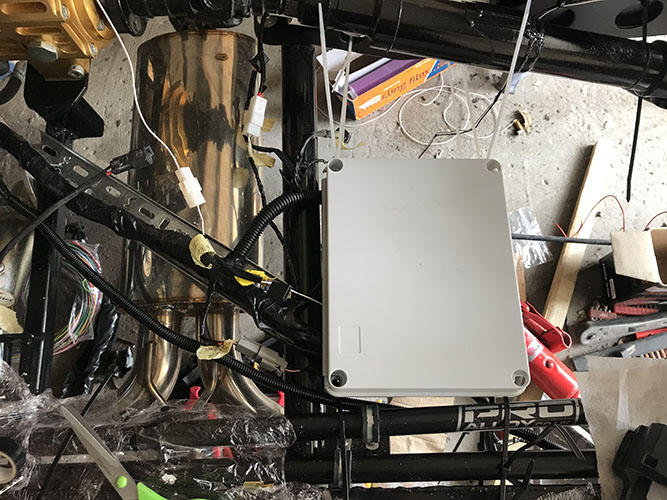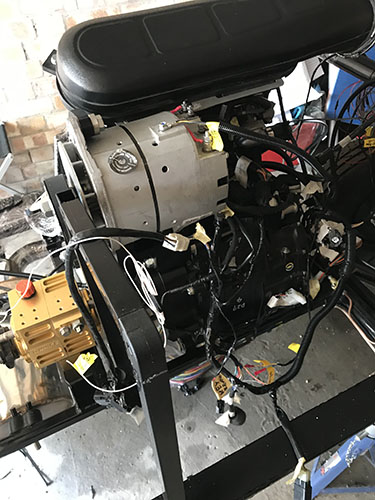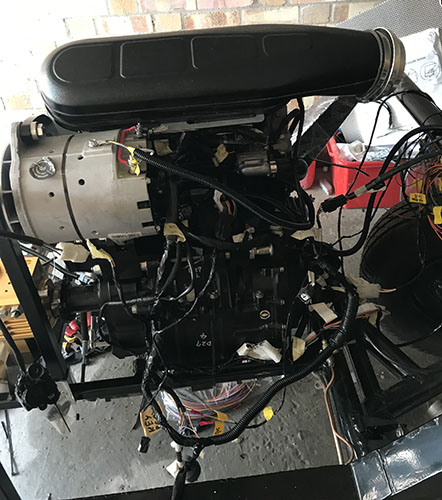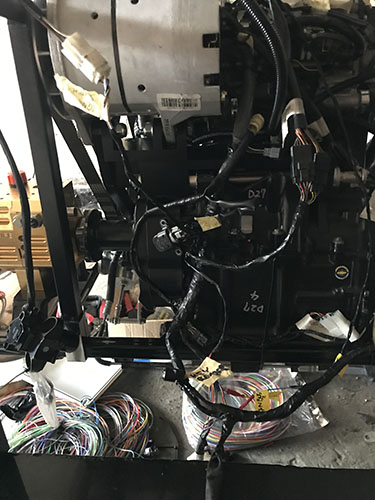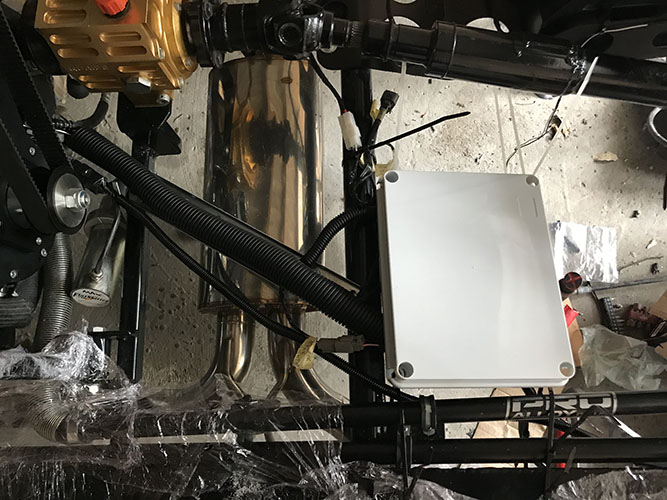 Wiring stripped back and now started to tape back up, ECU, fuses etc loosely placed in a new water proof box that will be under passenger seat.
New alternator now connected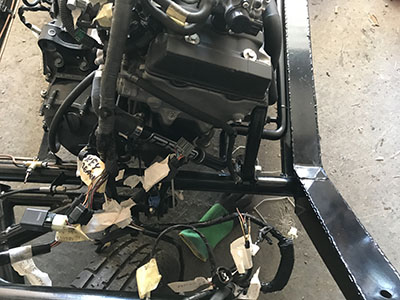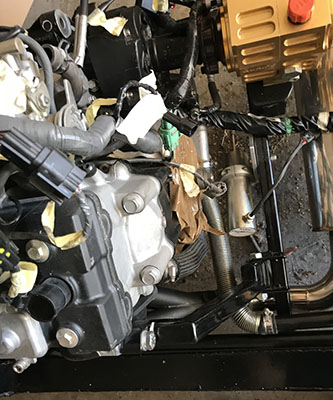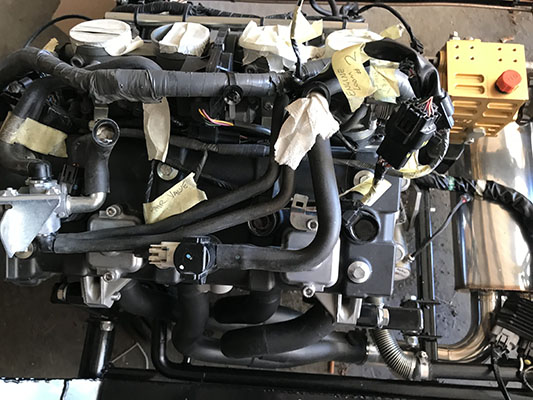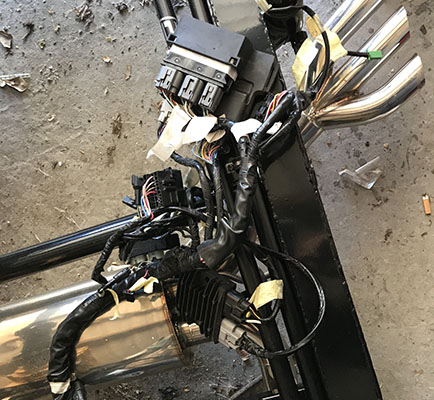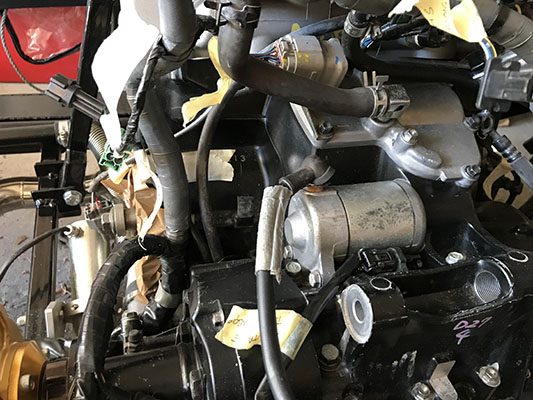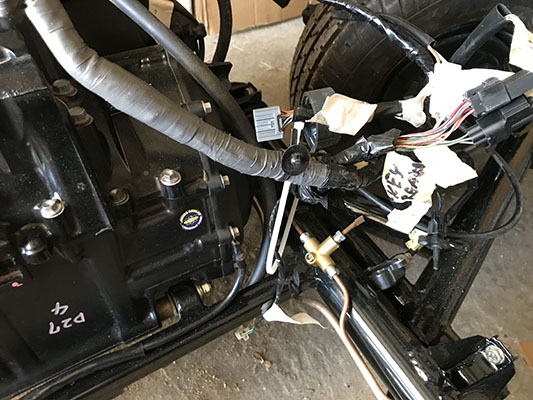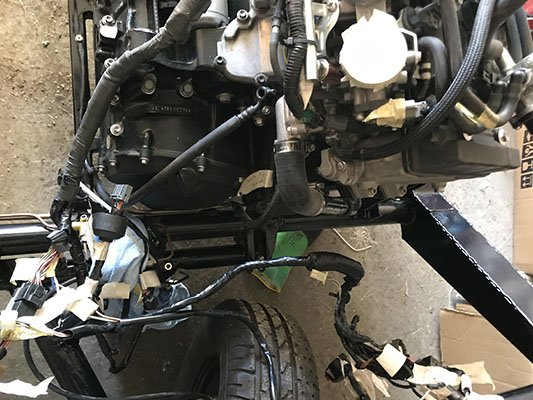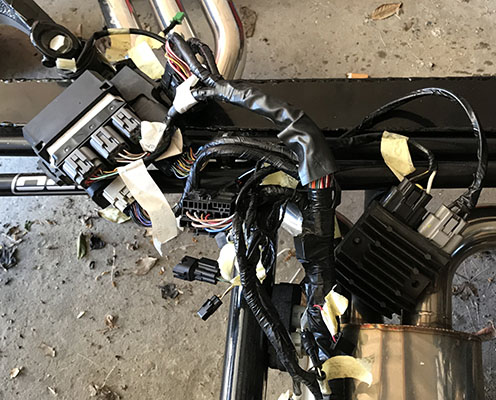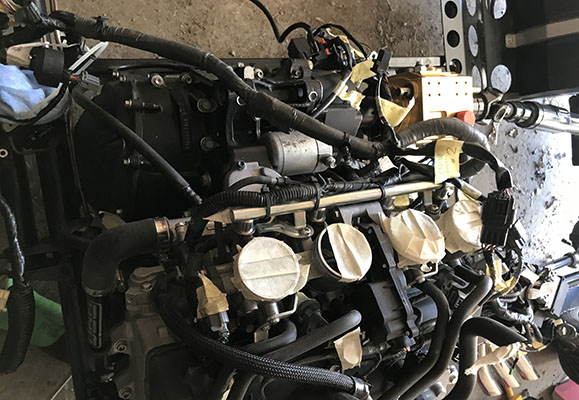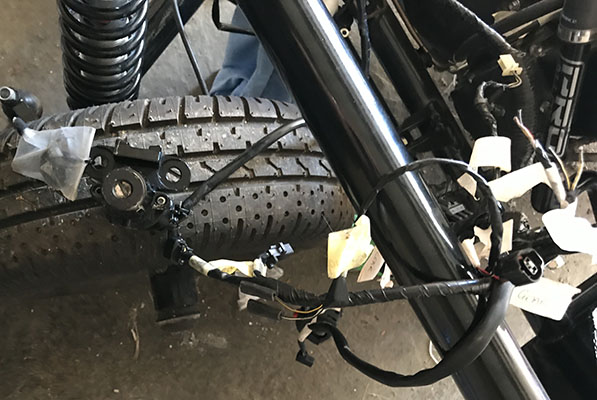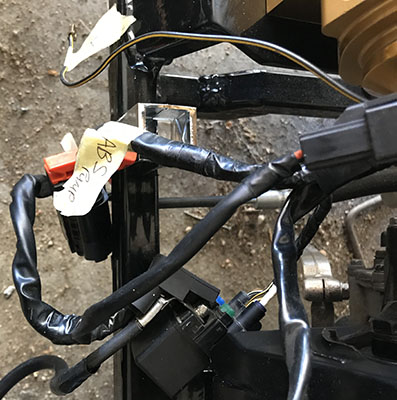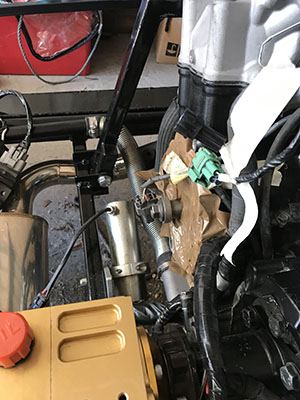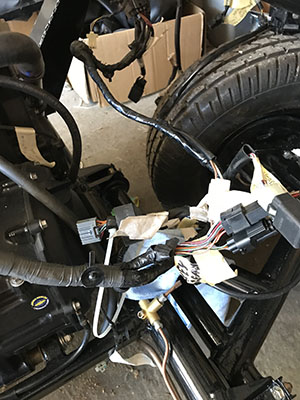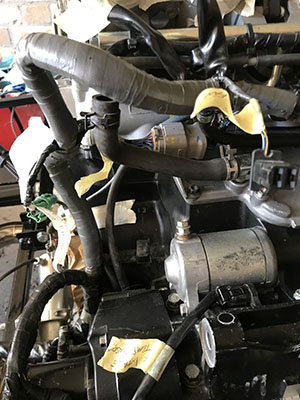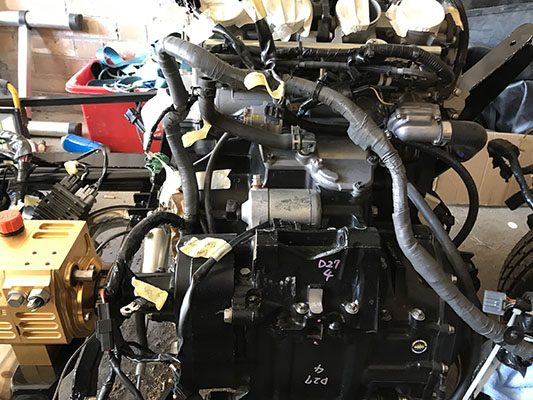 Kawa wiring harness loosely connected up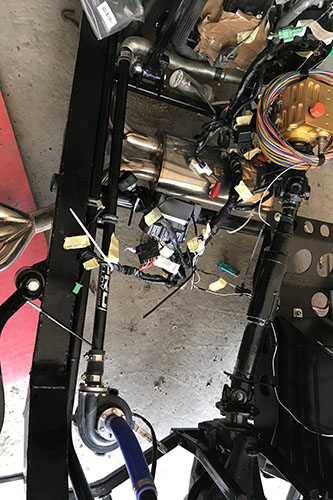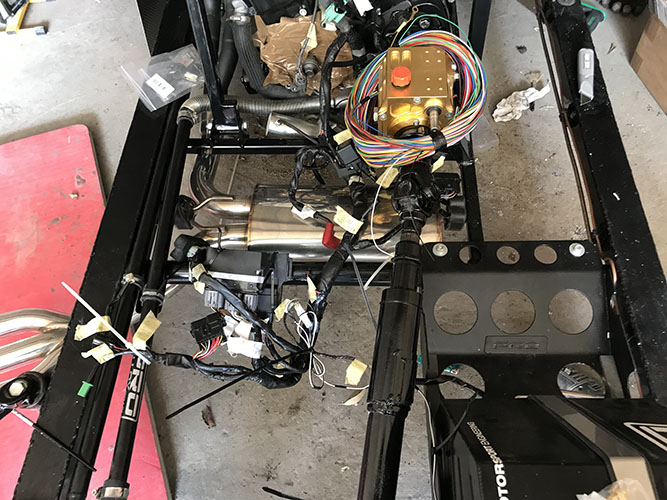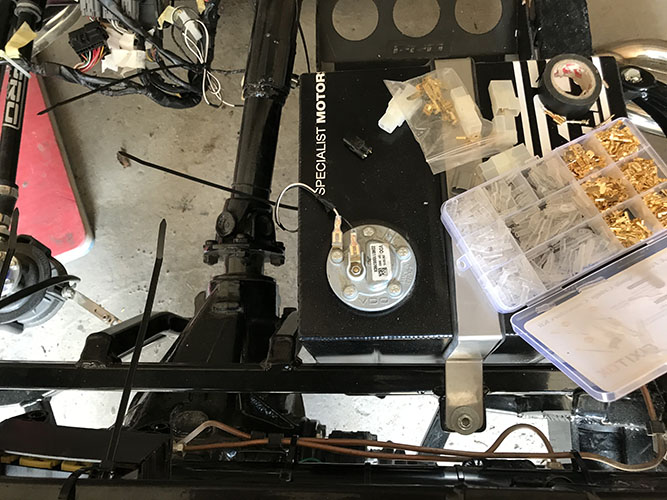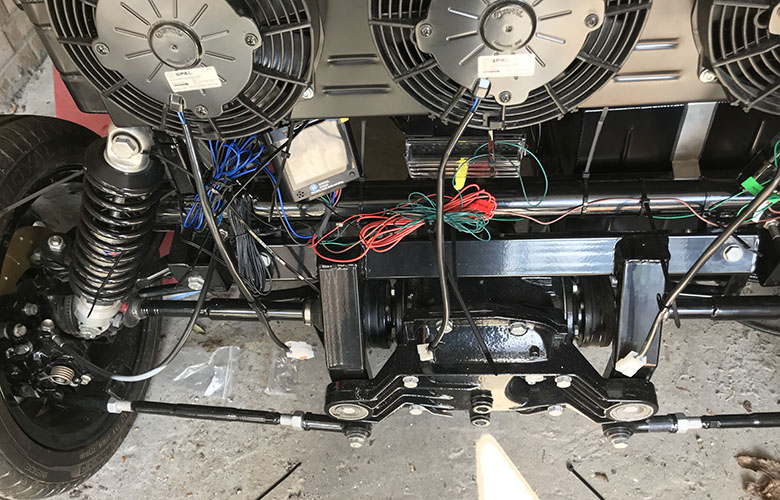 Loosely wiring up new Bug wiring parts. Connected up electronic water pump and electronic water pump/fan controller. Laid out the triple fans and relay box ready f0r wiring.
Managed to get hold of an Aluminum Modular Insert 1/4" NPT Female thread to 22m converter for fan thermostat.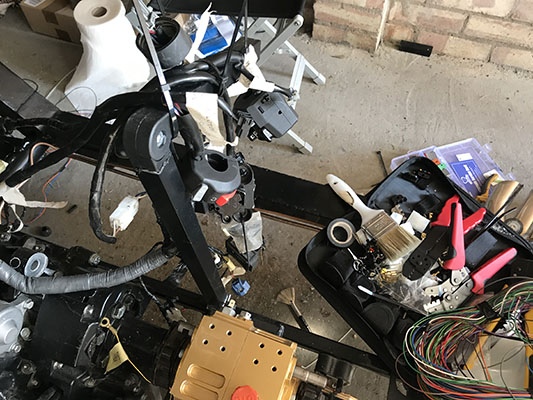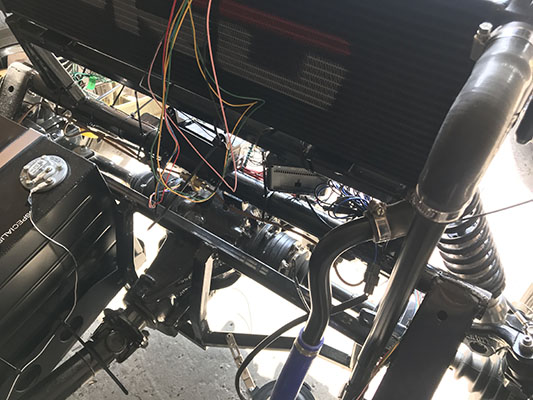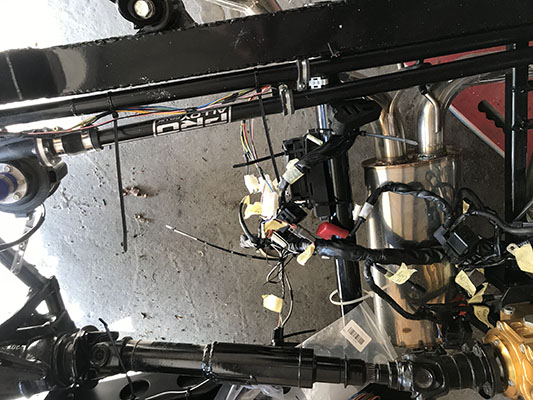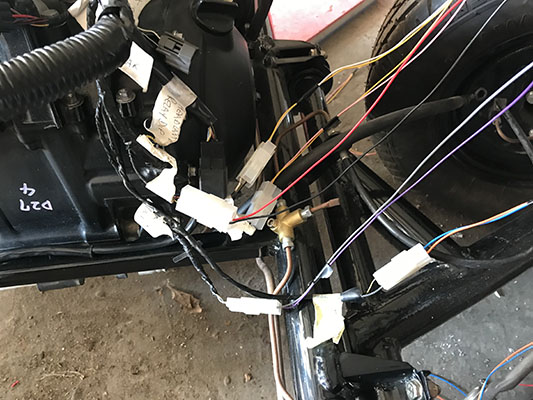 Ancillary wires have been extended - headlights, rear lights, side lights, indicators, horn etc.
I have loosely laid out the dash board including CANBUS and other wires ready for modifications. I have to now covert Kawasaki switches to BMW mini Cooper S steering wheel functions.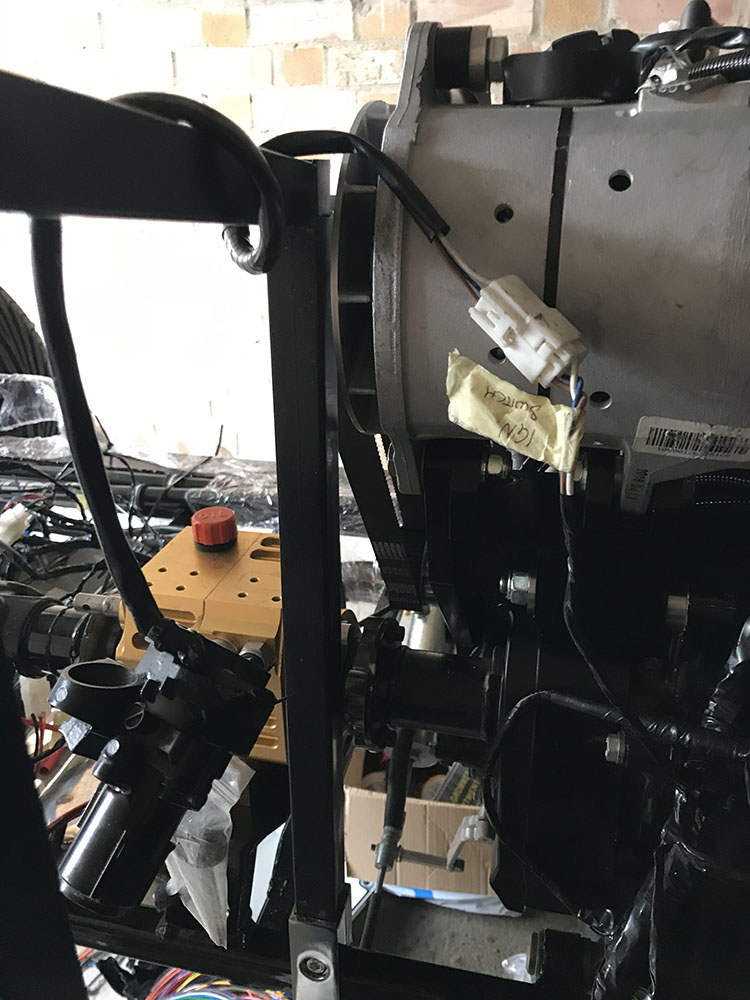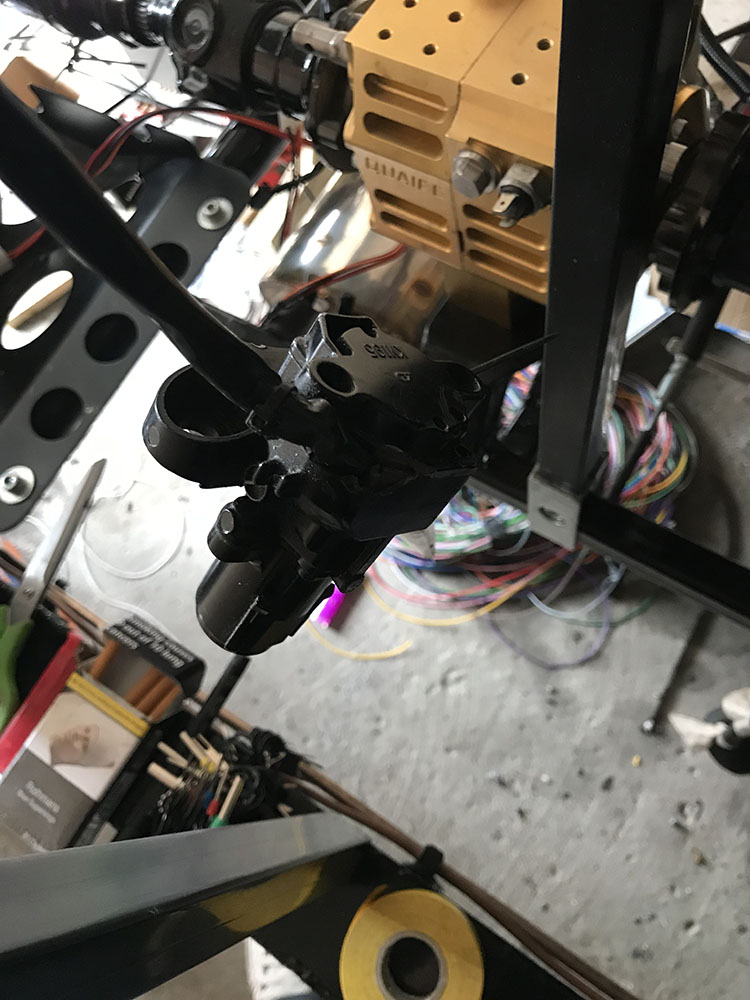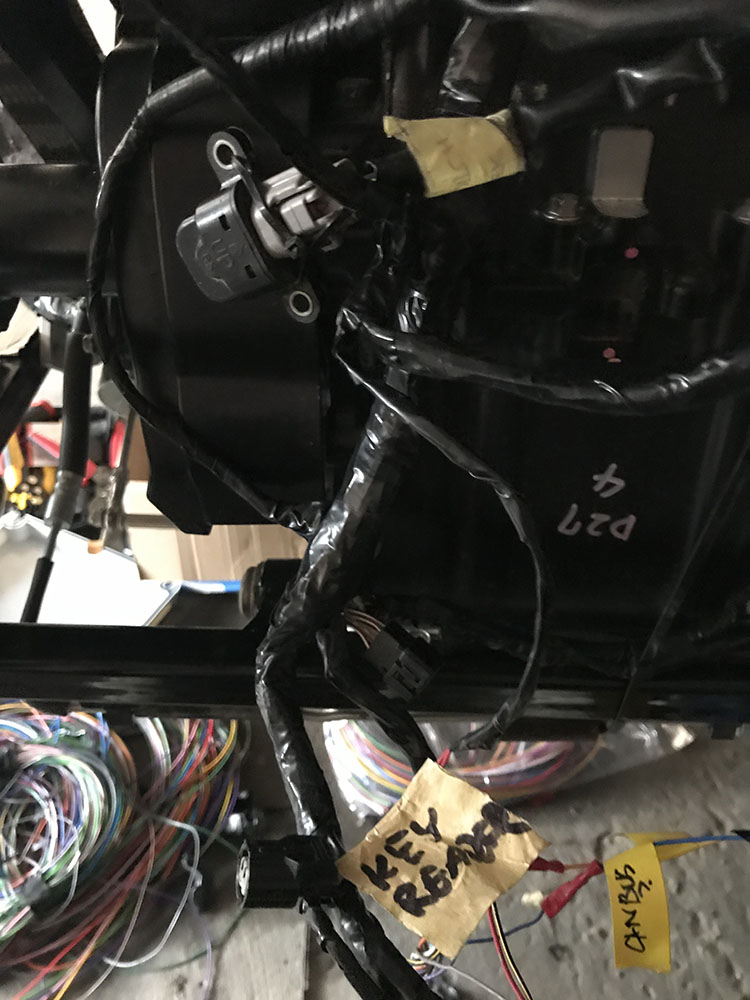 Trying to find where to plug in key reader din plug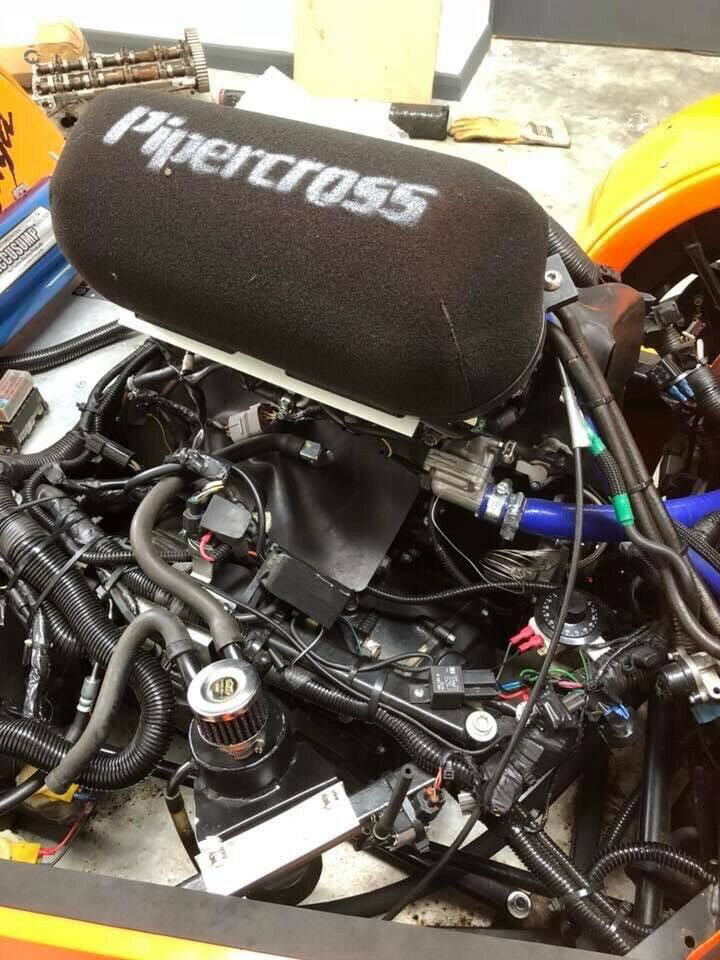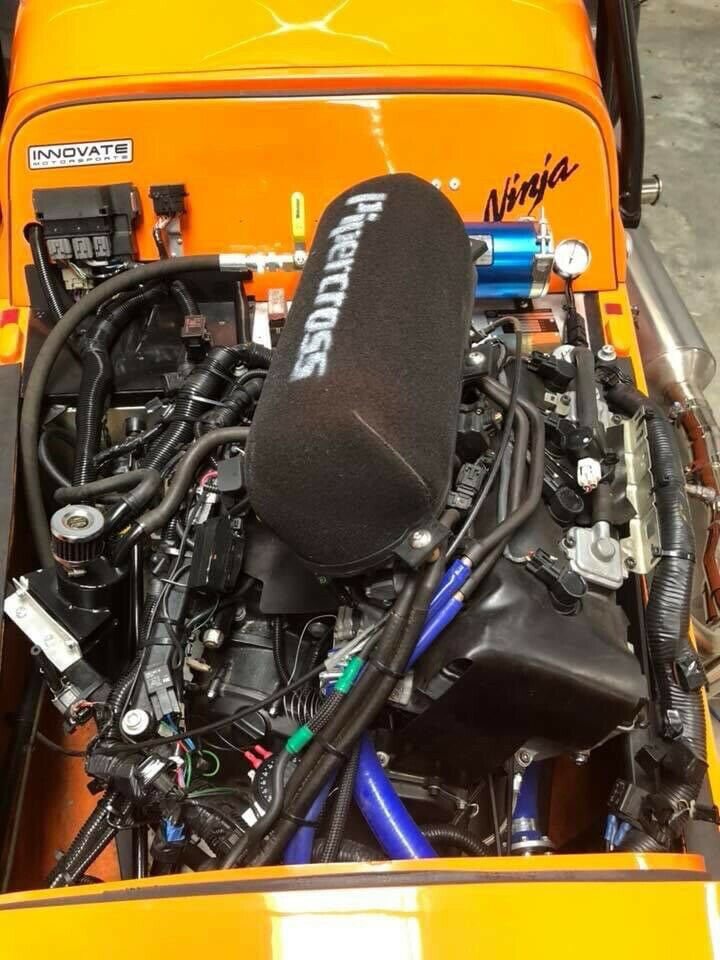 AB racing car with a ZZR1400 engine and wiring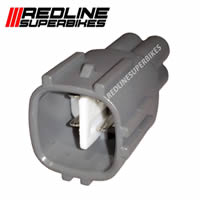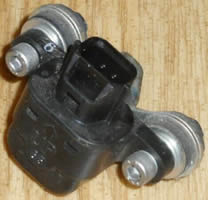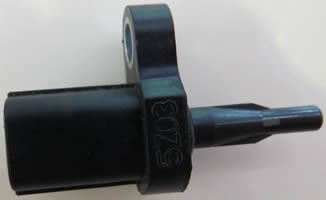 Lambda sensor block - side stand sensor - air sensor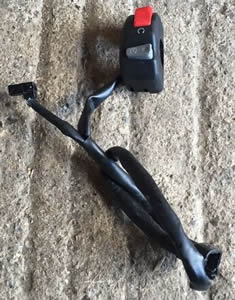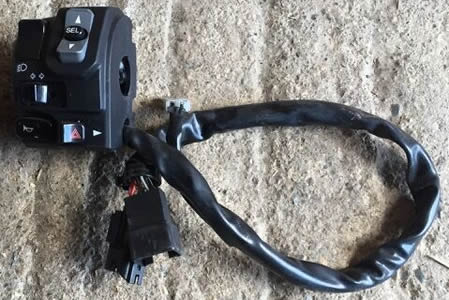 Switch gear to be converted to paddle shift steering wheel