Original Frame stripped
Once the body was removed and cleaned it became clear the frame was now riddled with tin worm and not structurally sound.
The single fixed rear axle set up would certainly not handle the increase of power from 30 Bhp to 200 Bhp so I looked to source a very strong limited slip differential from a donor car.
The problem with sourcing a new LSD is that they are as rare as hens teeth as they are very popular among racing and kit car builders.
I finally managed after a lot of effort to source an 318 I BMW LSD that was stripped down and serviced with all new bearings and bushes.
Meanwhile a brand new frame was built by MD Cars in Ardleigh Essex with thicker metal and strengthened joints to handle the extra power.The front wheel A frame was also strengthened.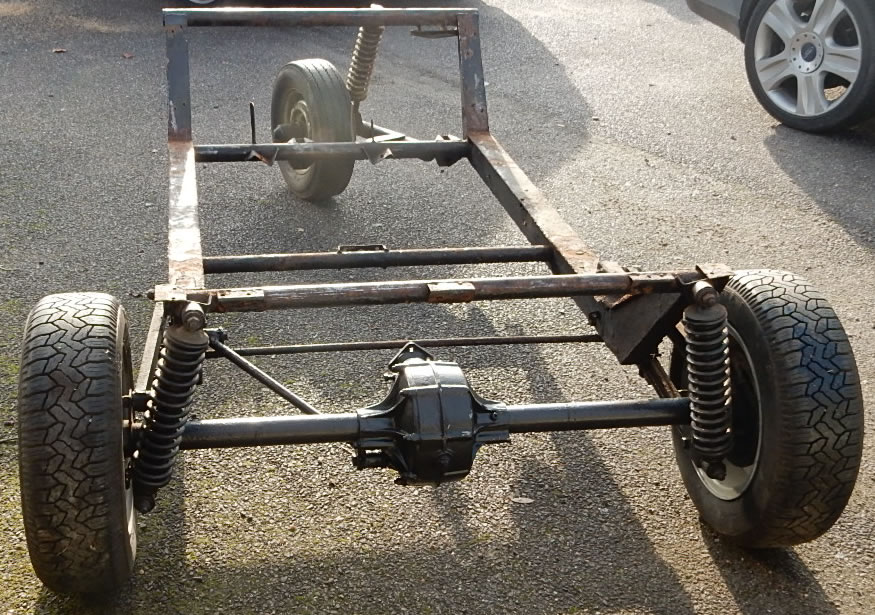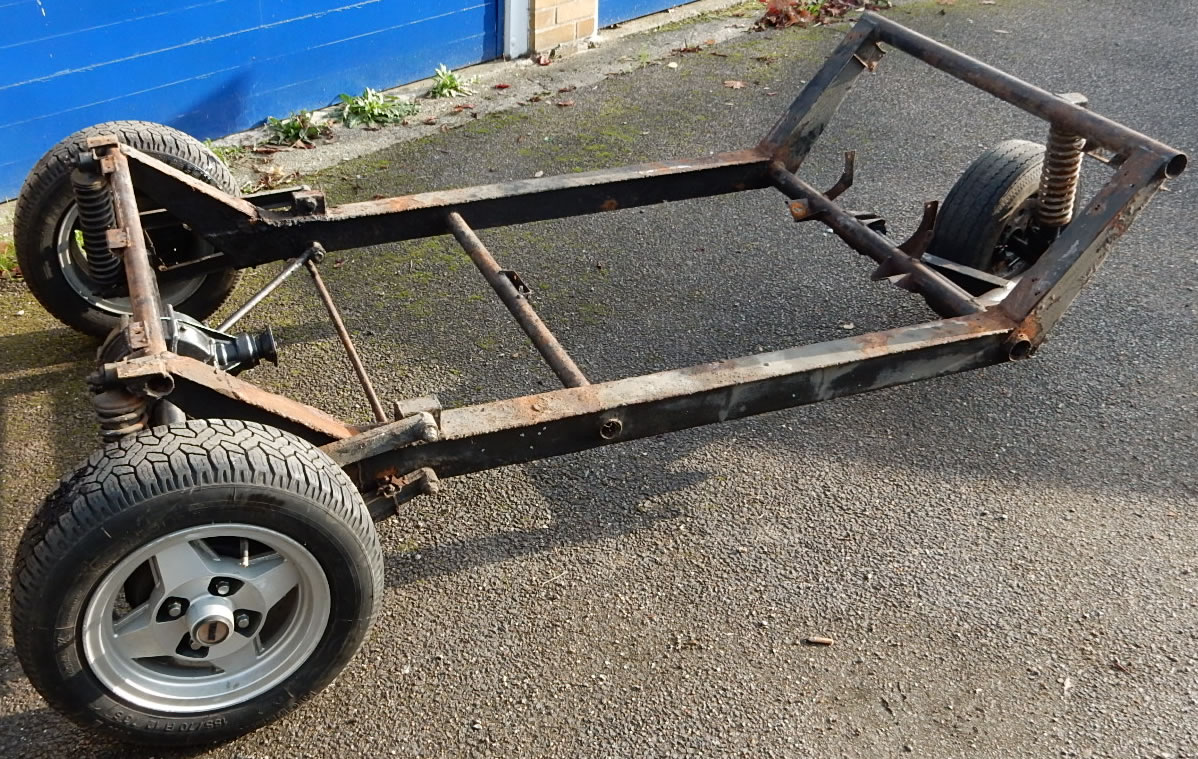 Old frame - single fixed axle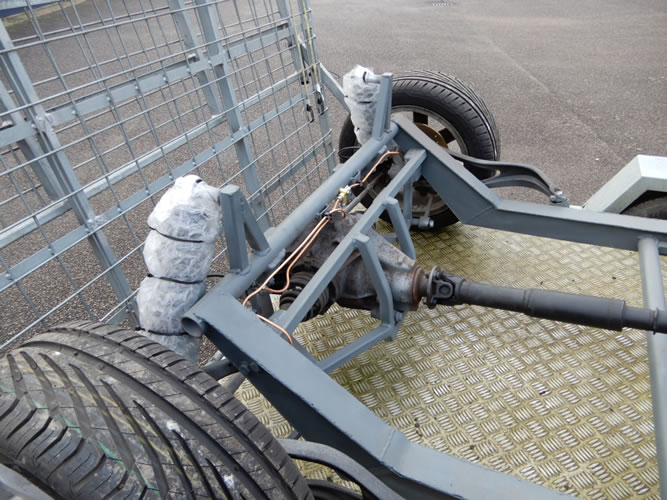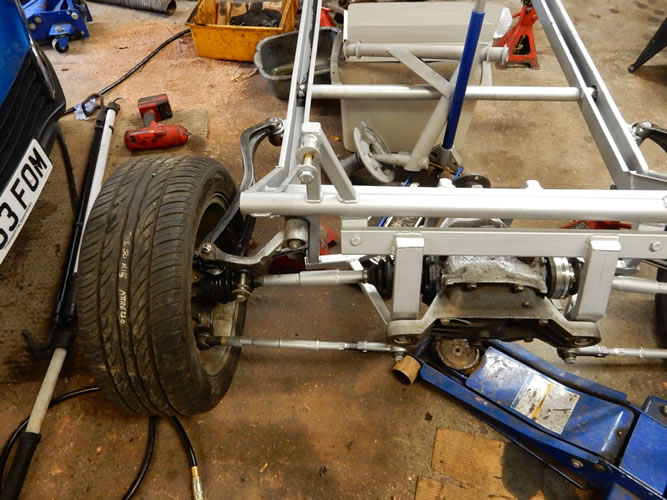 New frame under construction- BMW 316 SI LSD fitted with MGTF trailing arms and hubs. BMW half shafts- extended shock absorber mounts.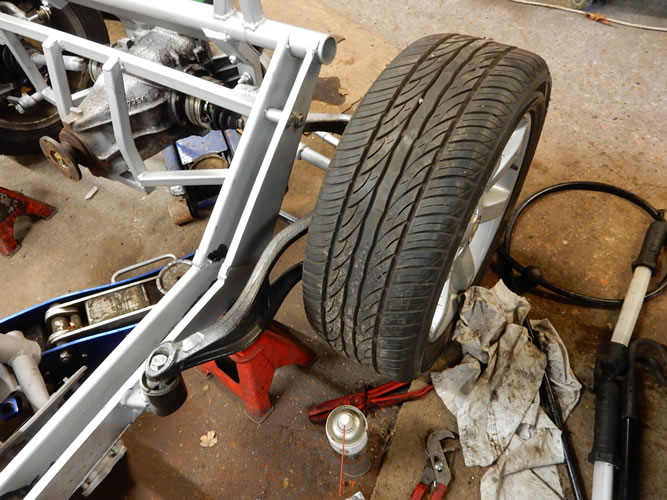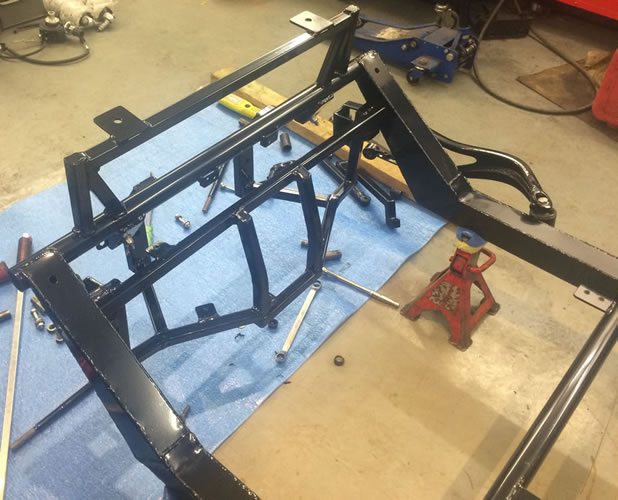 New frame was built and then stripped back again for full powder coating of every part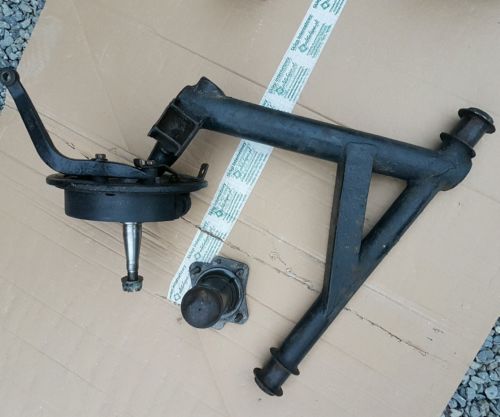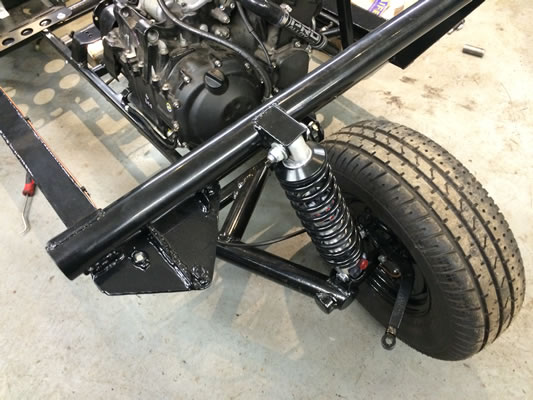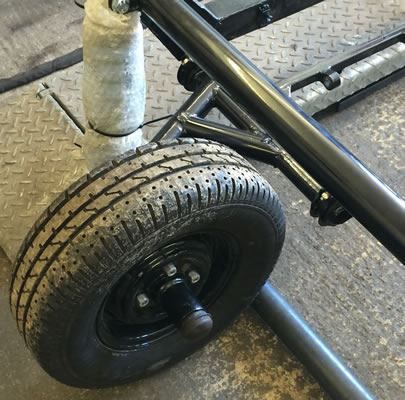 Exisitng front A frame channel cross member reinforced with new steel tube