Body work
The existing body work is all fibreglass with steel inserts for fixings. All the steel inserts for the canopy hinges etc have rusted and 'blown' with age making the fibre glass bulge.
I have had stainless steel plates made up to replace all of them. Every existing hole for rear lights, gauges, stereo, speakers etc have been filled in with fibre glass to give it a blank canvas for upgrades.
Huge chunks had to cut from the existing shell to accommodate the larger engine. I have sourced a brand new canopy so I am using the old one as a template to produce an air scoop for the larger engine.
Wheel arches had to be cut out to suit the change from 10 inch to 15 inch rear wheels and the wider stance on the new axle.
The gear nob and hand brake lever have been taken out as they are now electronically operated. The only lever in the cabin will be the Quaife reversing gear box.
Huge amounts more work to be done yet.
Work has started on the mods - first up wheel arches to accommodate the 15inch wide wheels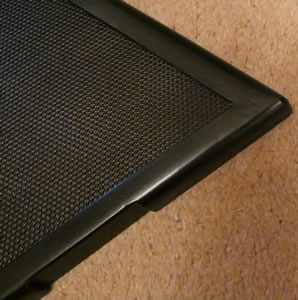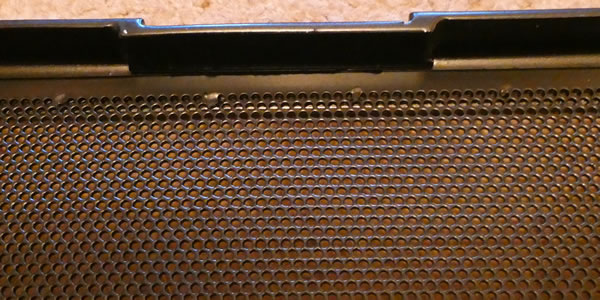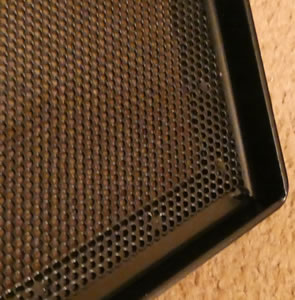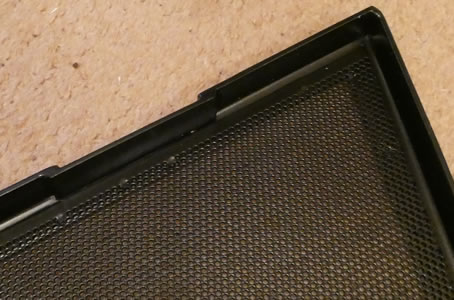 Custom made rear boot in steel with mesh insert to allow triple fan unit to expel air.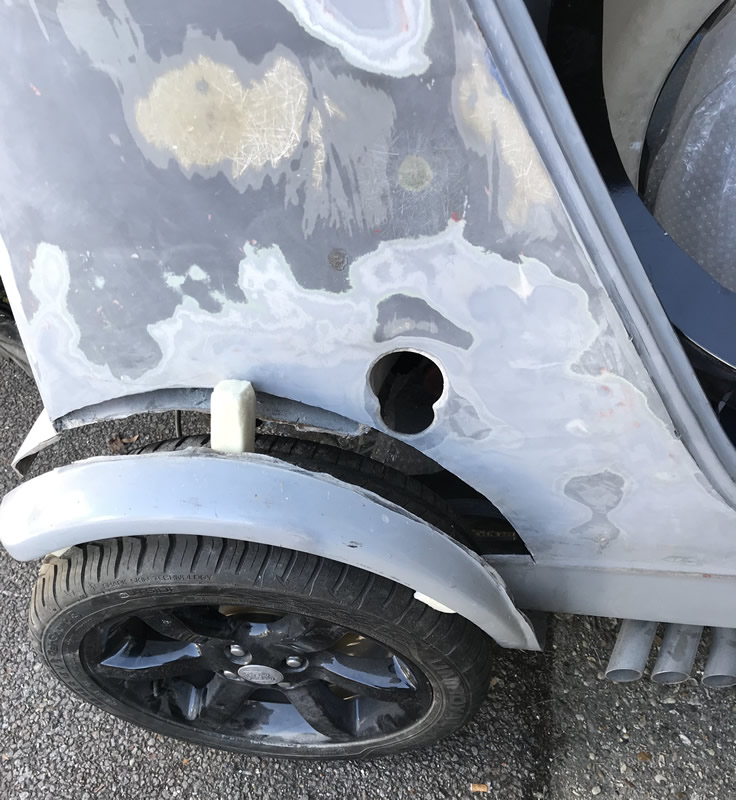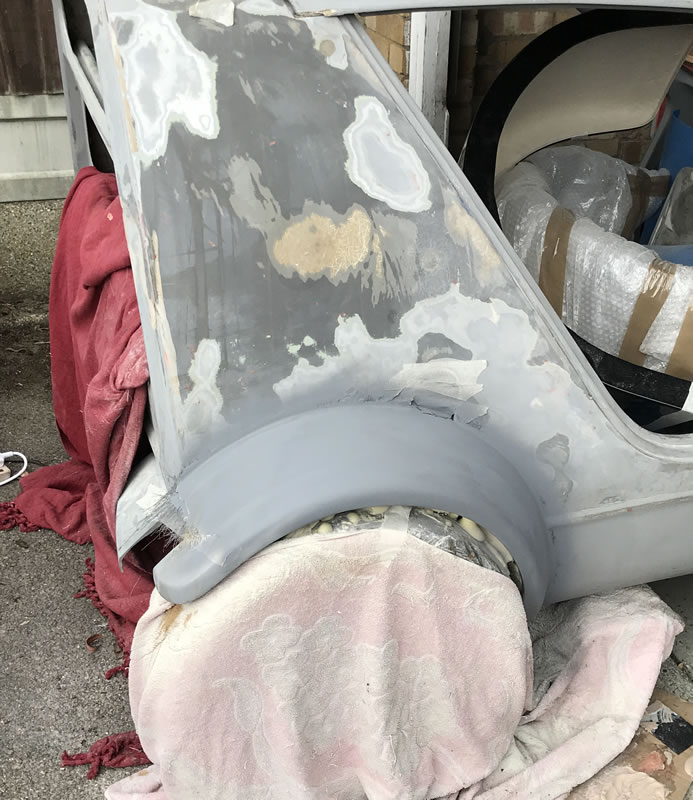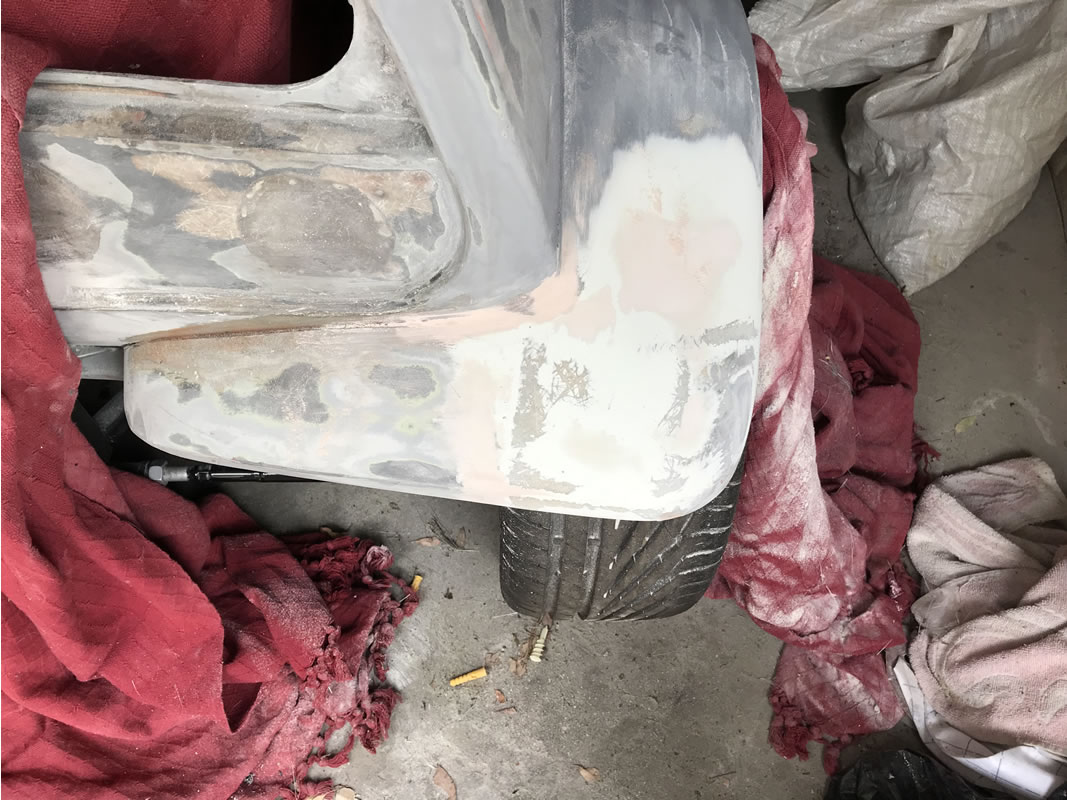 Existing wheel arches now cut off and foam moulding used to produce the template to take a fibre glass mould.
The old arches are the correct radius of the new wheels.
Tooling Gelcoat applied ready to be fibreglassed to produce mould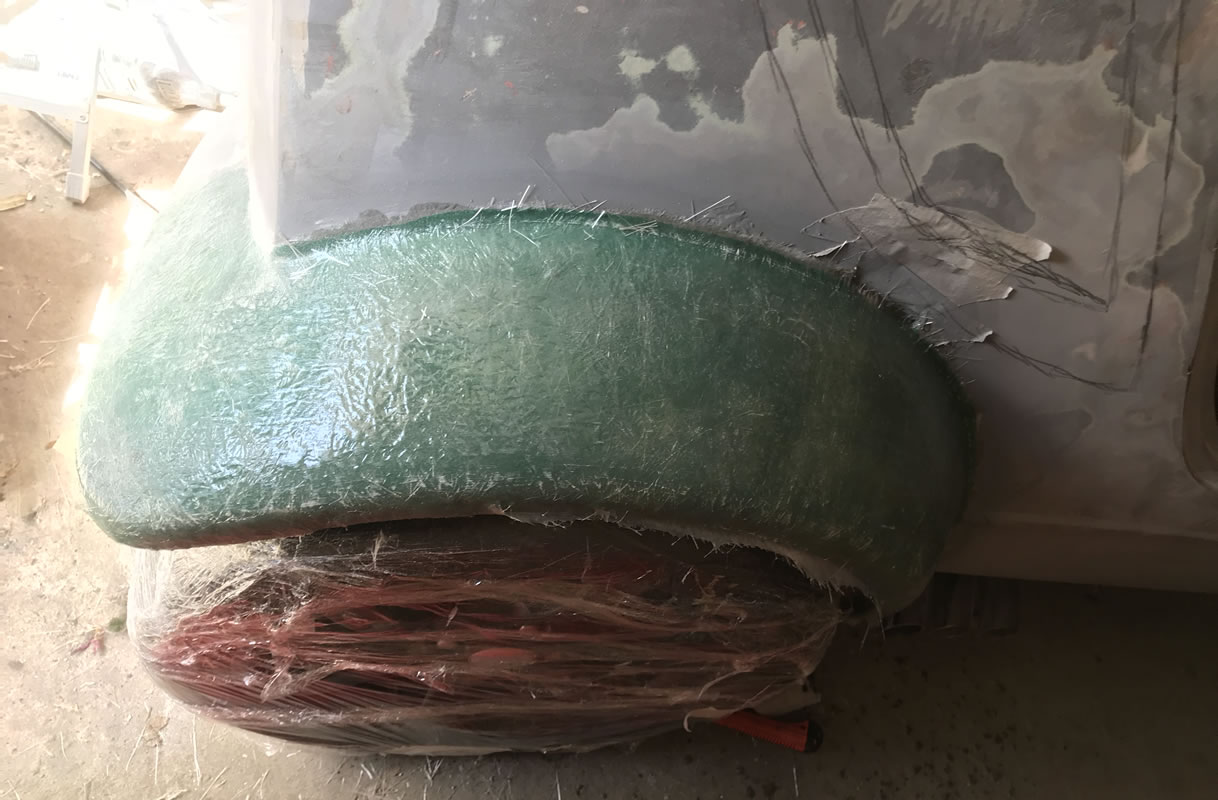 Arch mould preparation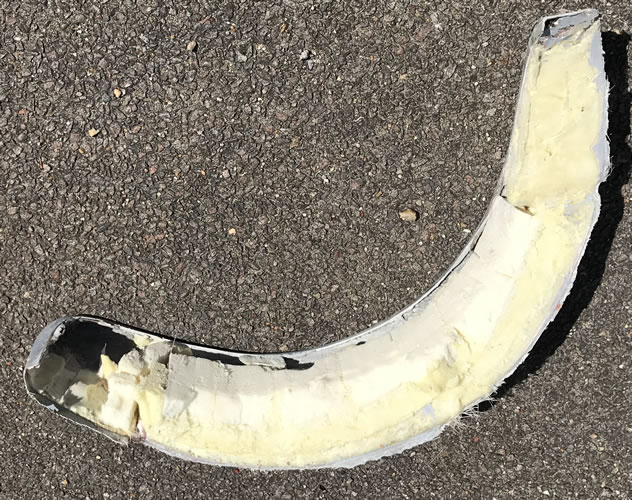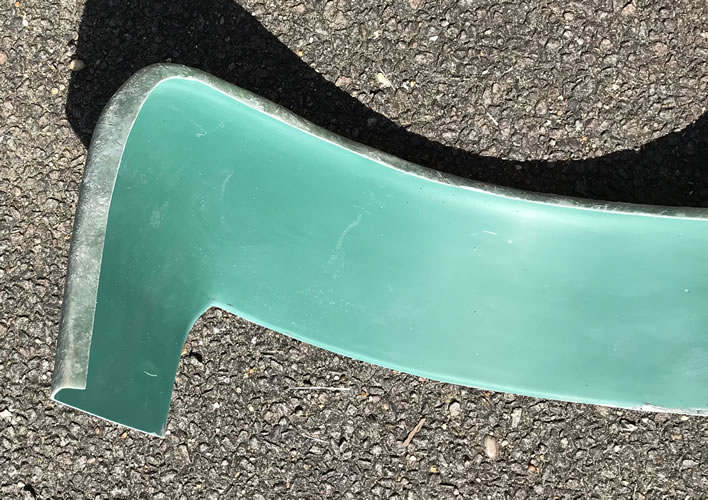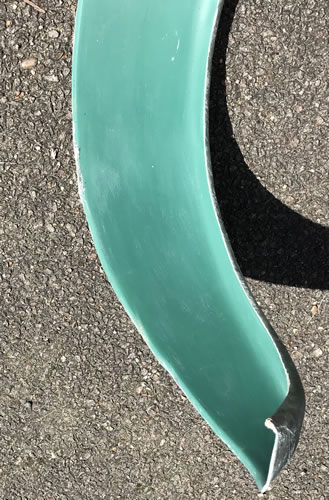 Arch mould proforma and mould ready for final fibre glassing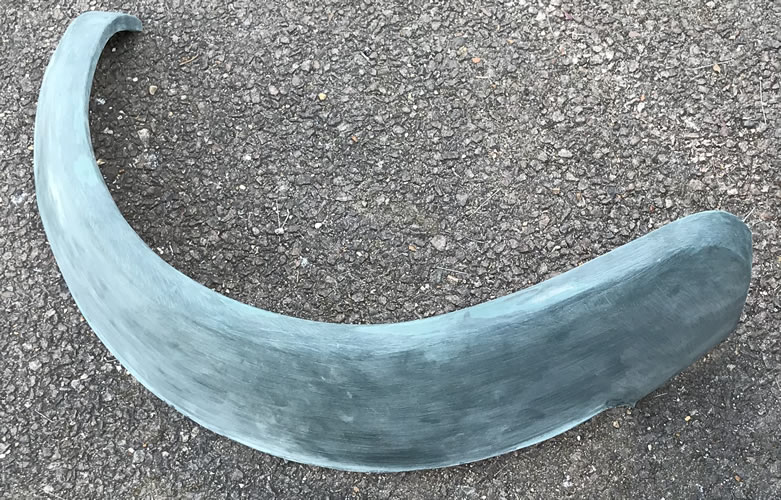 Formed arch out of the mould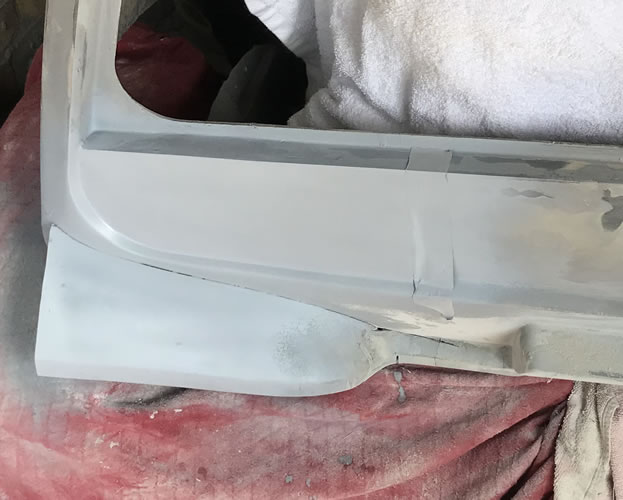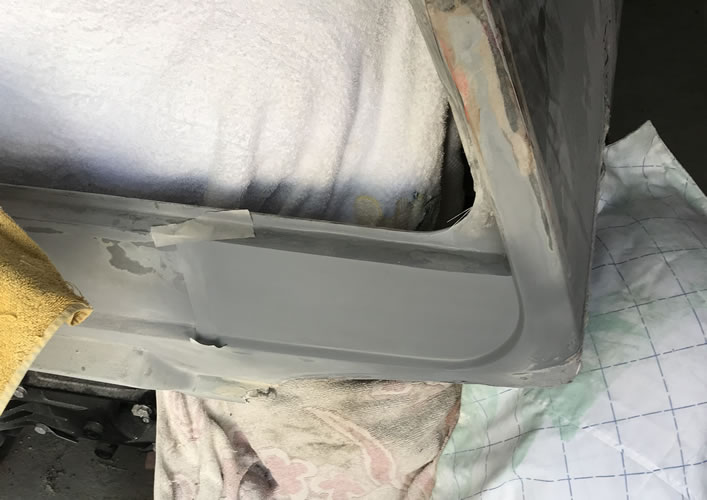 Finished light original holes blocked in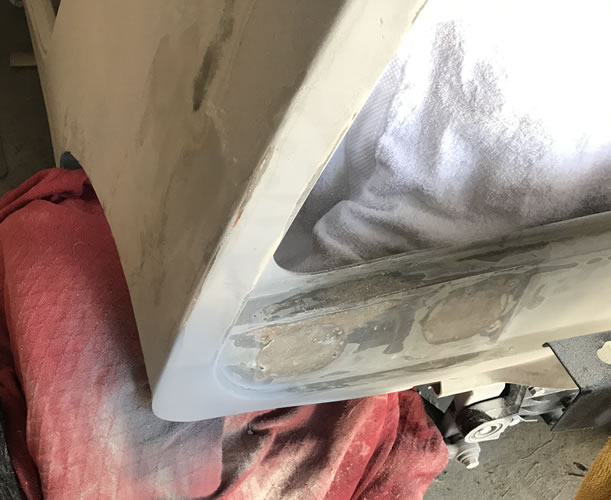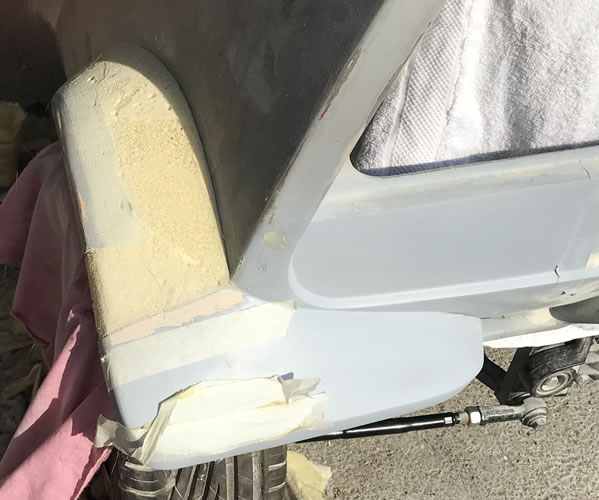 Left rear arch cut off ready for new mould production - foam being used to make new wider arches, the shape nearly ready to take mould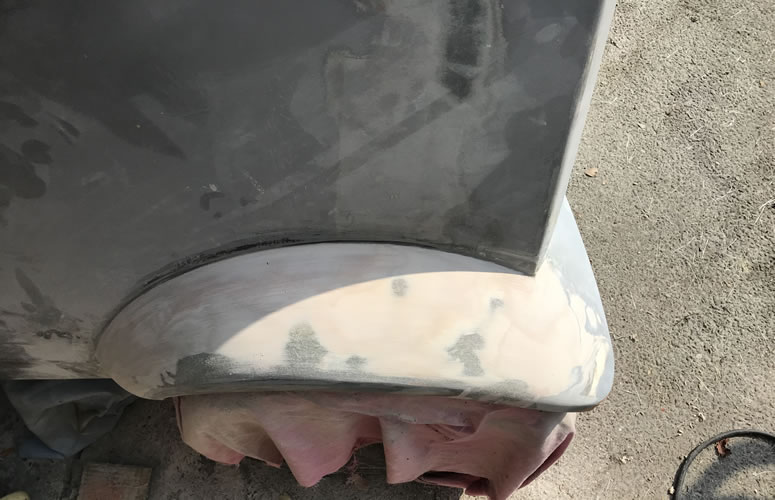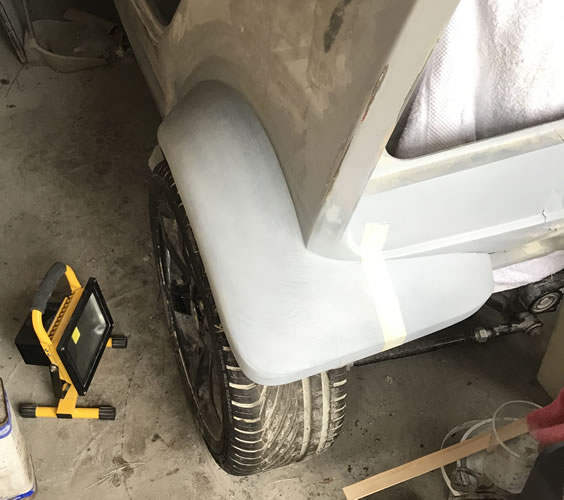 Left wheel arch finish ready to take mould
New right arch tacked on ready to joined to body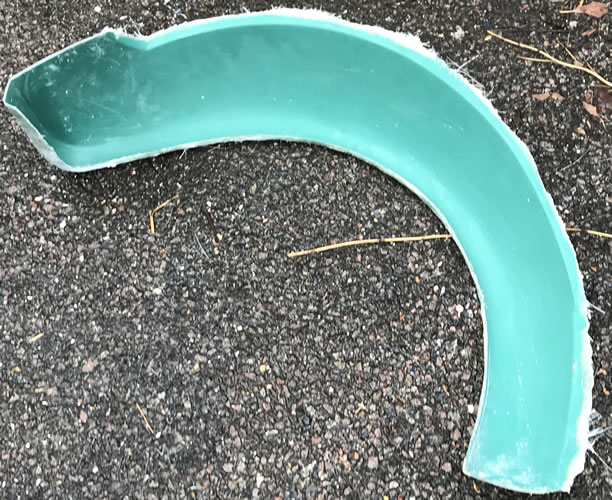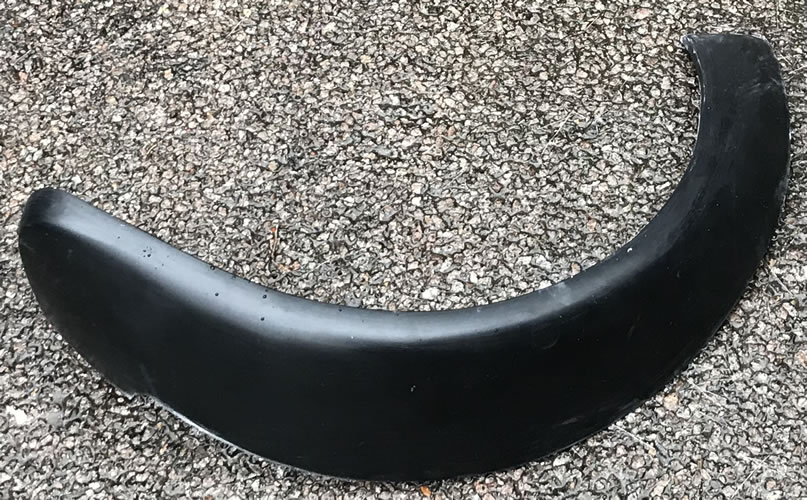 Left wheel arch mould and finished item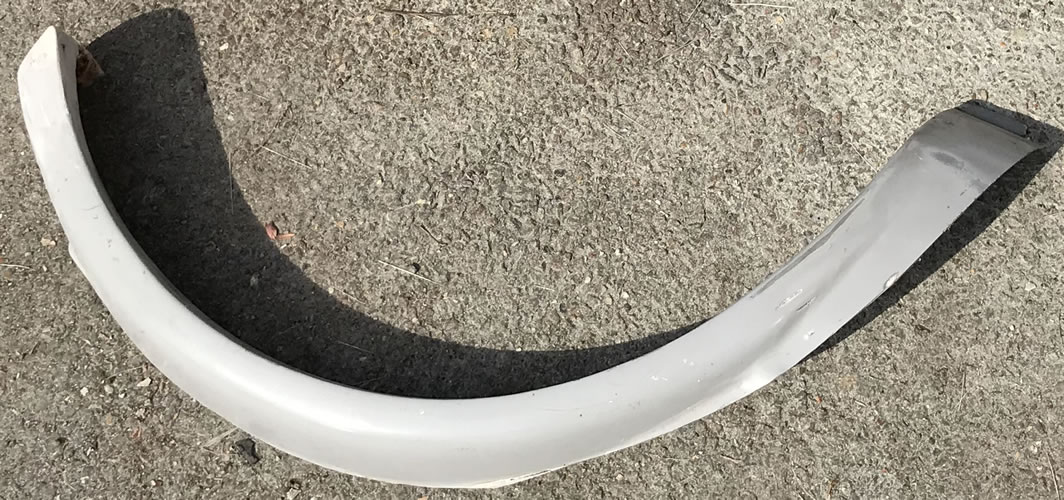 Left wheel arch to use to make mould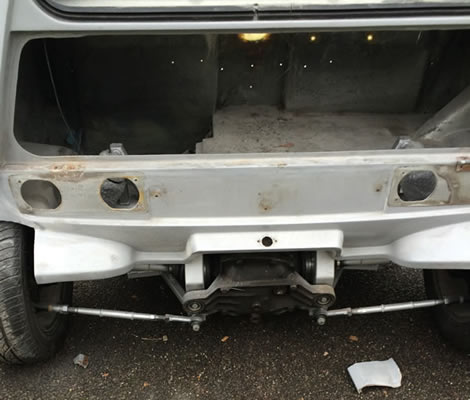 Original lighting holes


Number plate and lights detailed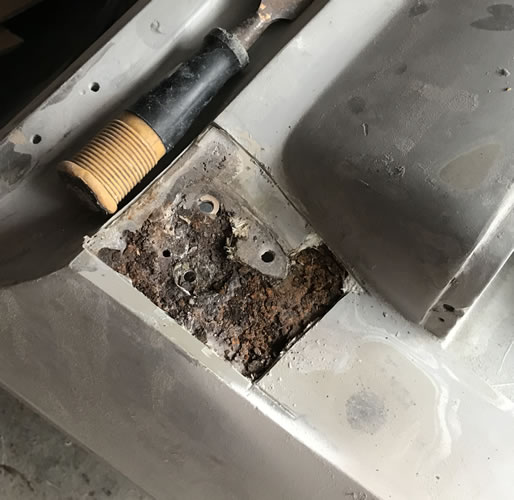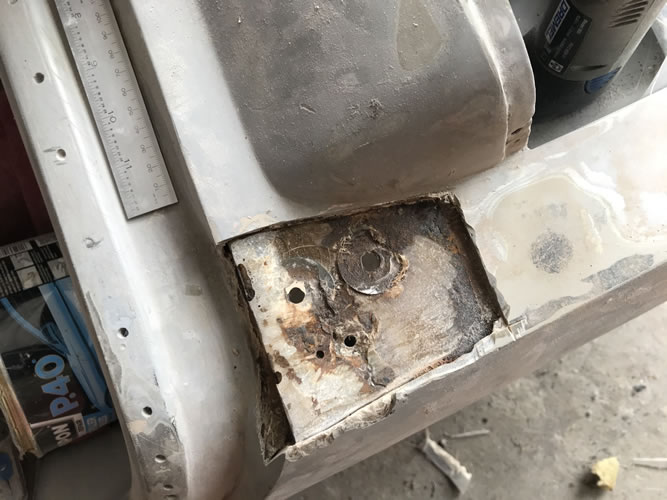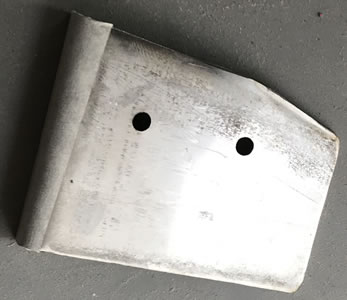 Body work and canopy hinge mounting steel plates corroded and cut out. New stainless steel insets re-fibre glassed.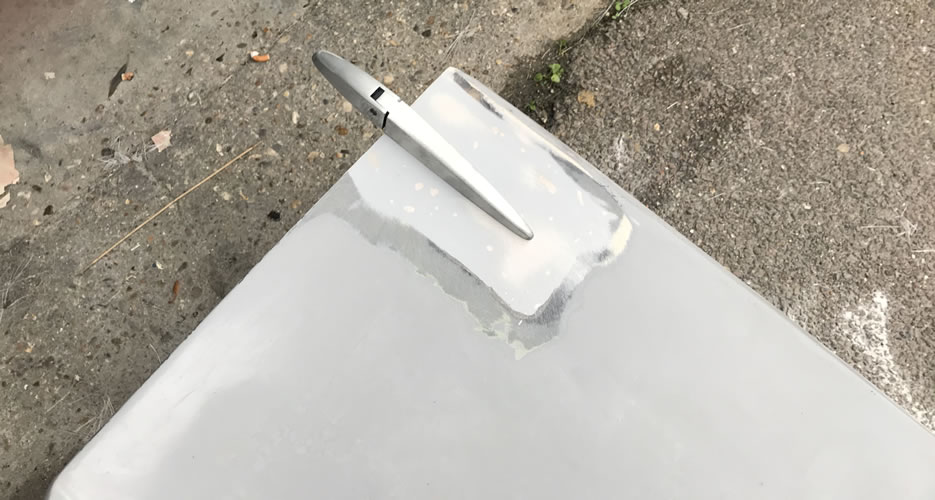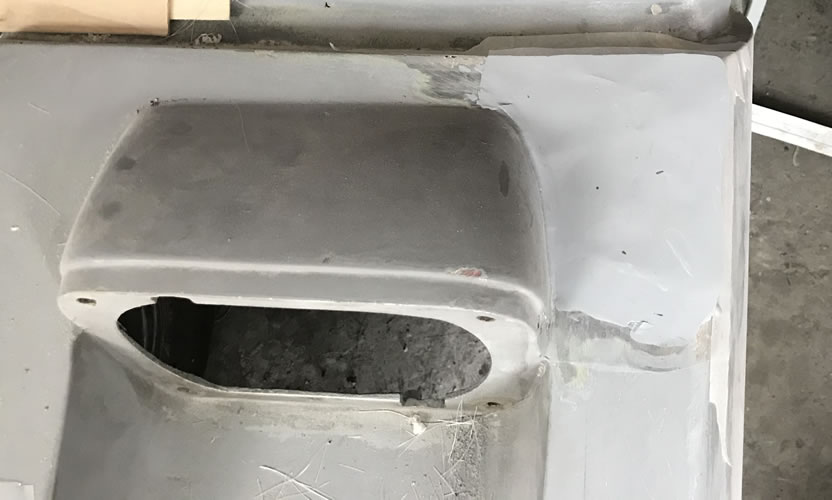 New aluminum hinge positioned in new stainless steel inserts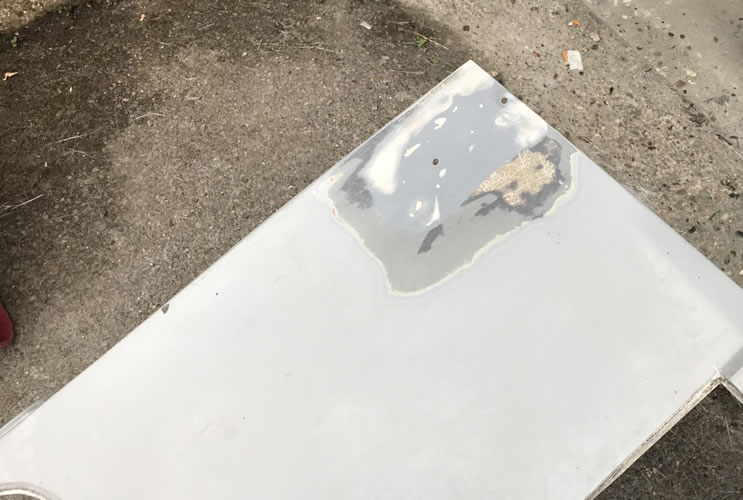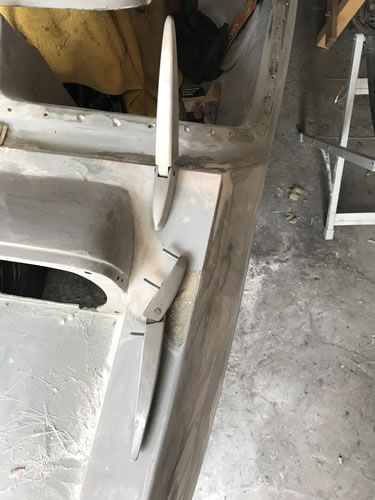 Canopy - new stainless steel hinge mounting plates fitted - new aluminum hinges fitted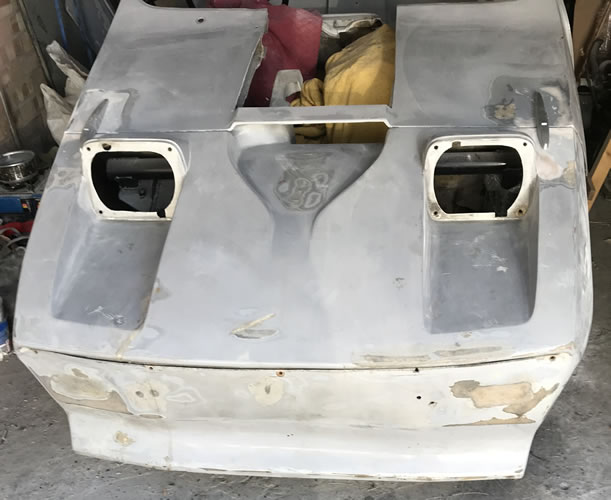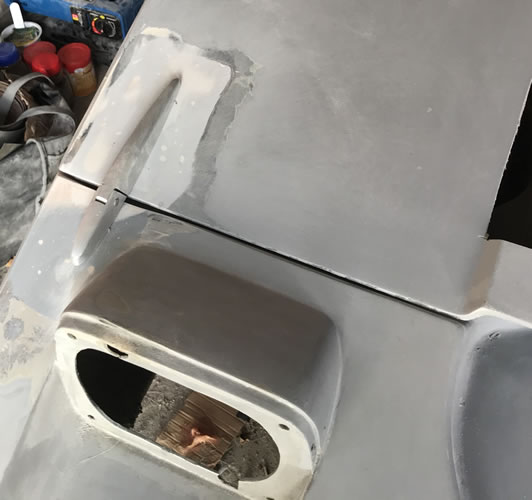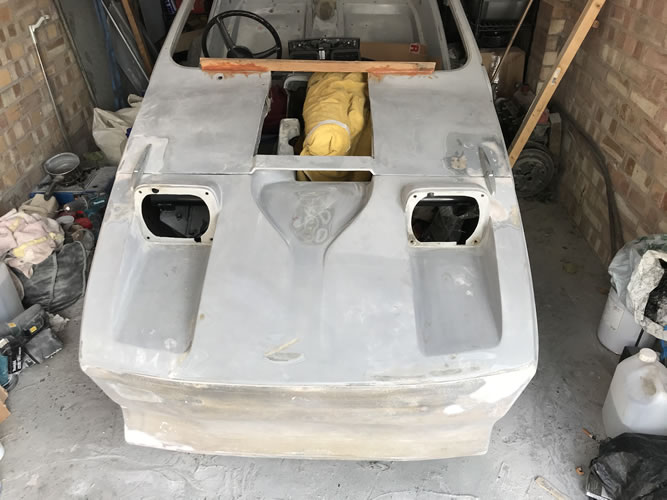 New canopy hinges fitted- fettling needed to adjust shut lines.
Spoiler ready for new indicator lights and number plate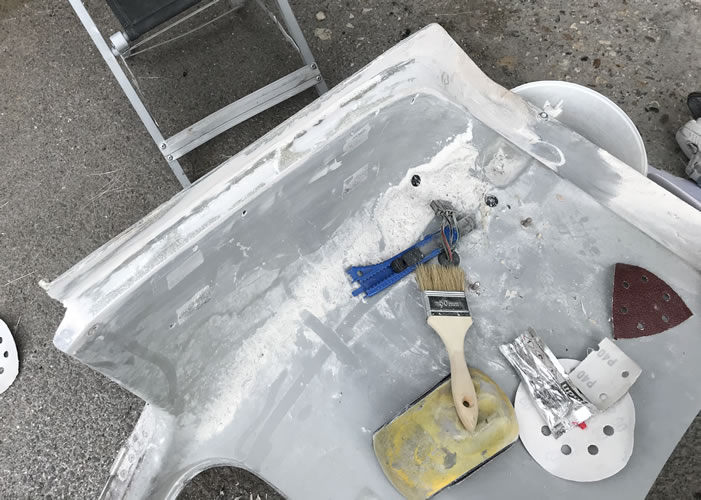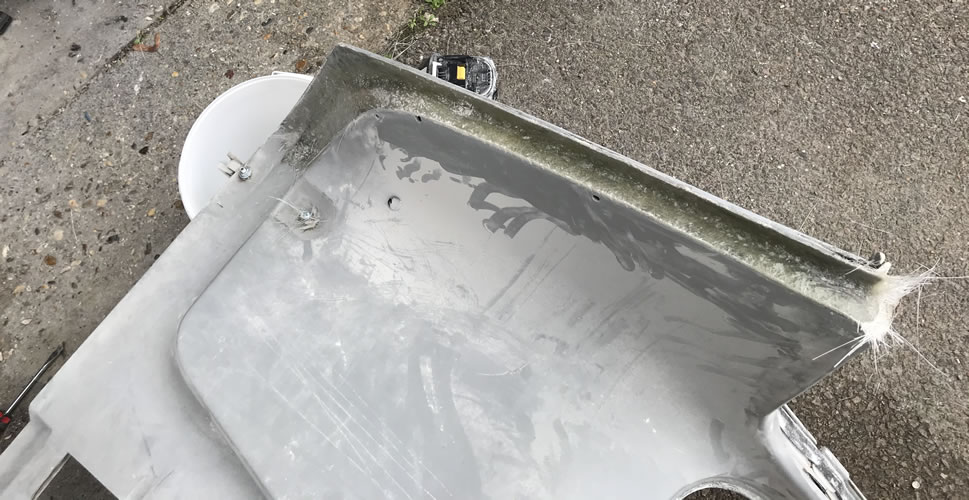 Over time both of the canopy sides had bowed out and are no longer flush with the bodywork.
Thin slices of fibre glass were cut out each side of the canopy to pull in the sides. The slots were re-fibre glassed to set them in new positions perfectly.
The canopy sides and body work are now perfectly flush.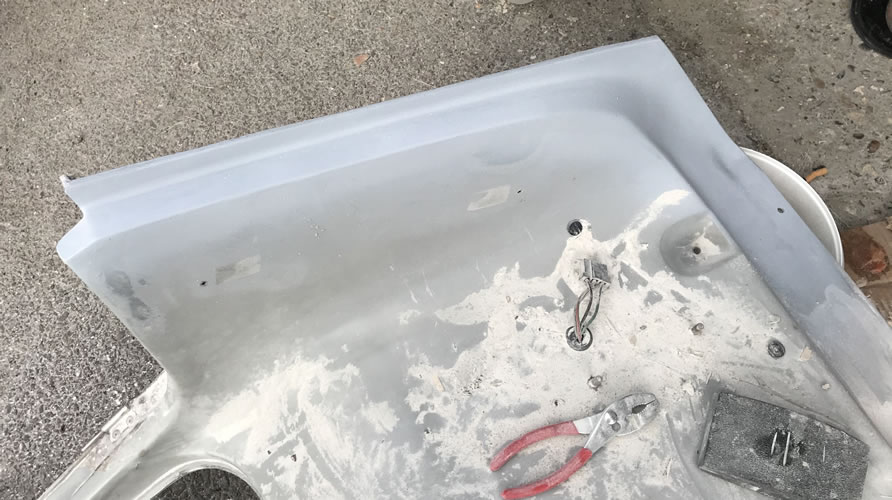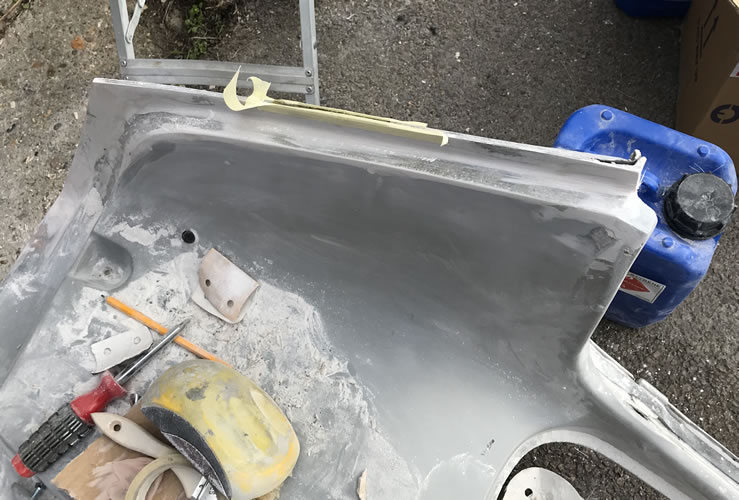 Finishing off the canopy bottom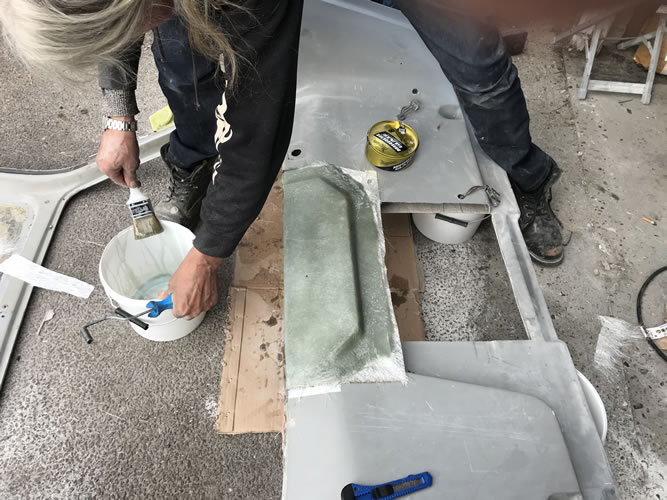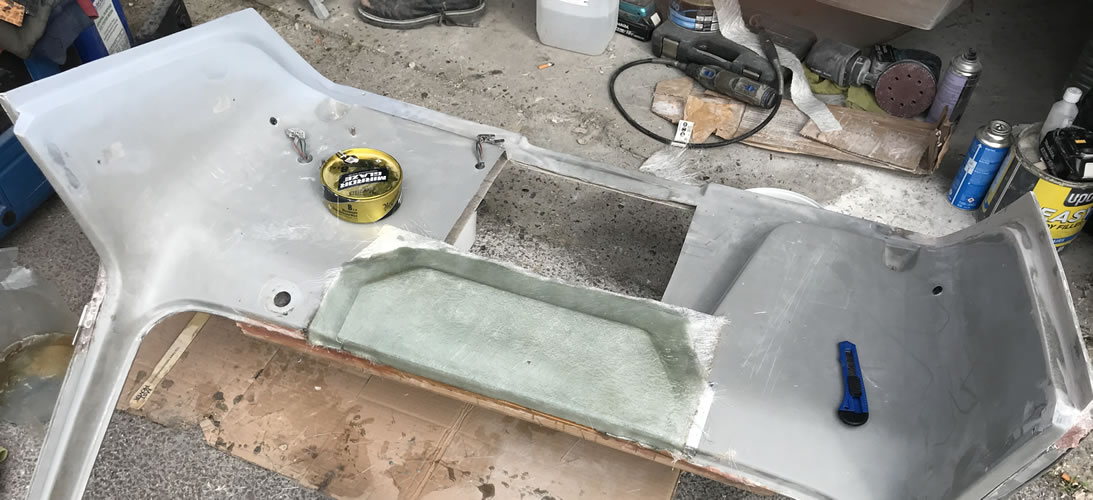 Starting the scoop construction on the canopy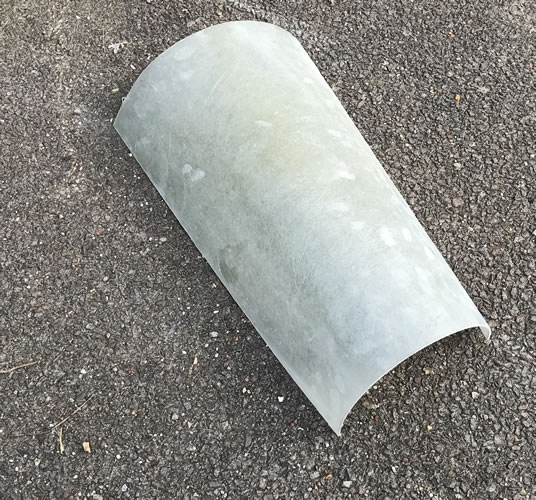 Modeled central air-box cover scoop in fibre glass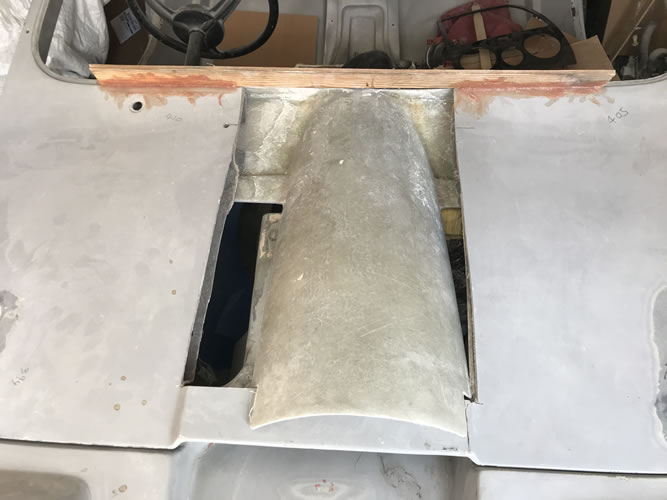 Inner canopy scoop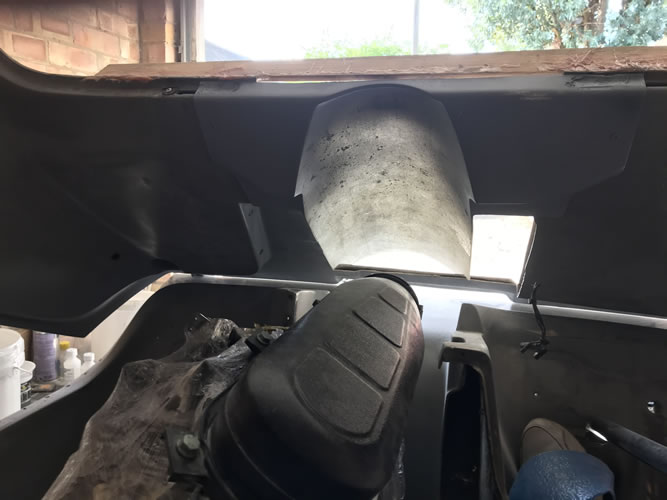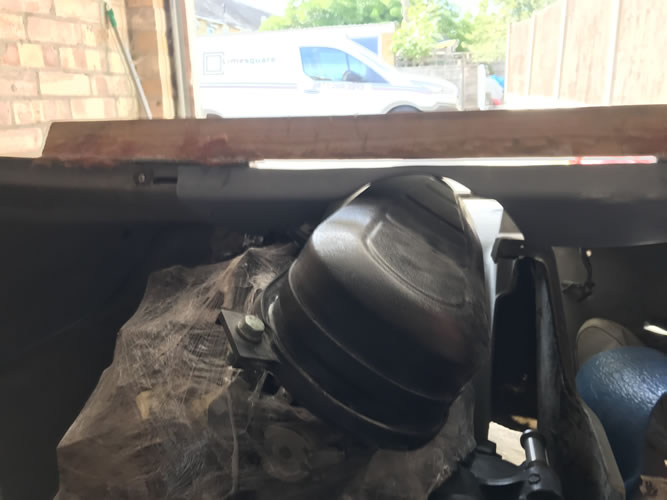 Inner canopy scoop formed to clear air box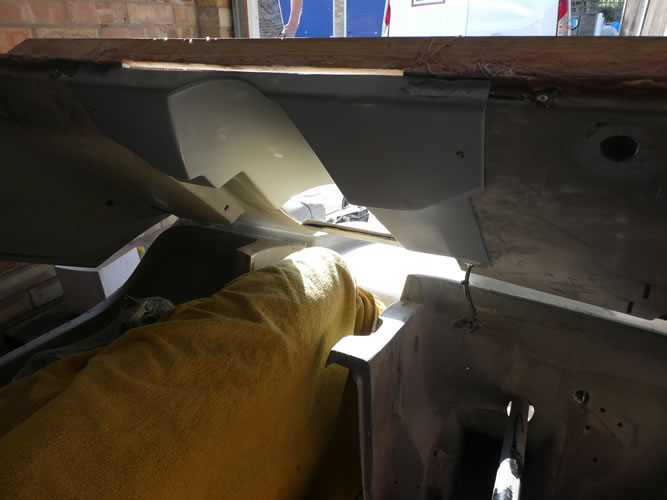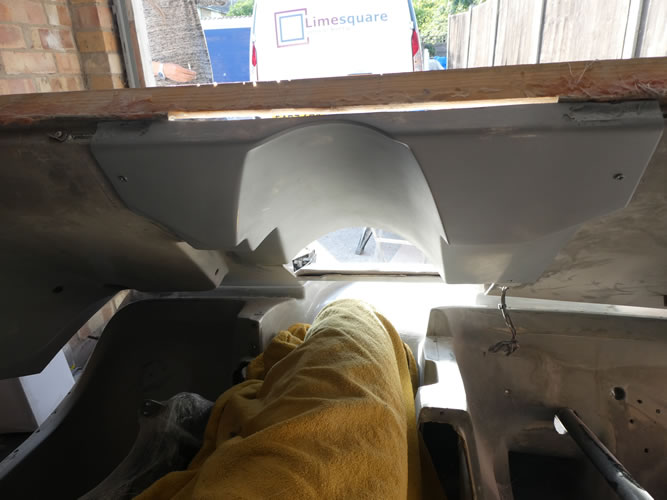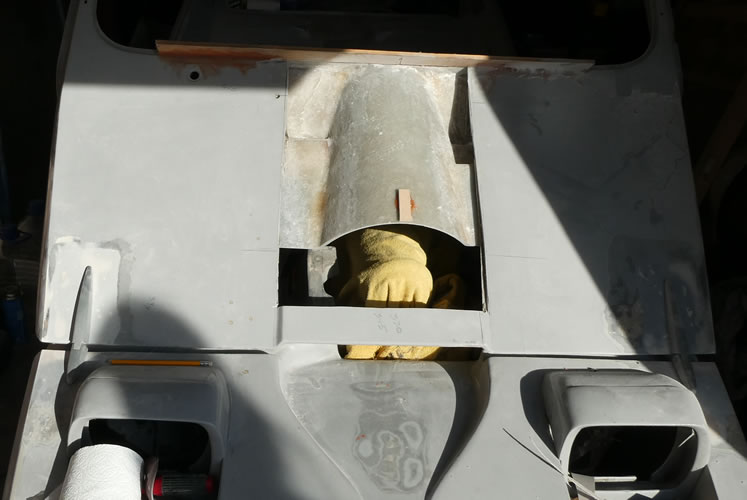 Canopy inner scoop loosely fitted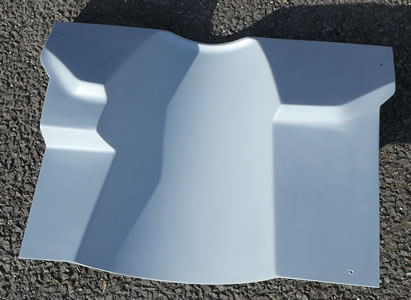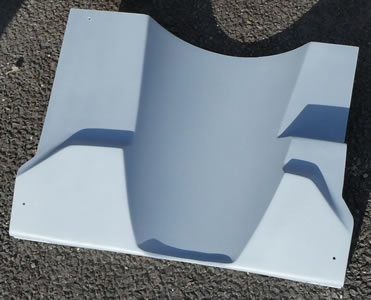 Finished first part of inner scoop moulding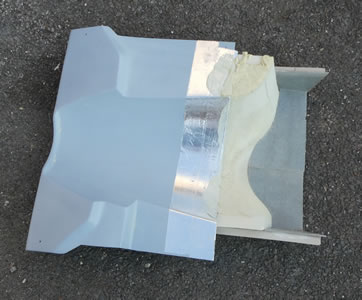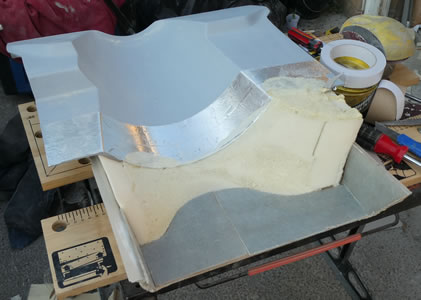 2nd part of inner scoop being moulded in foam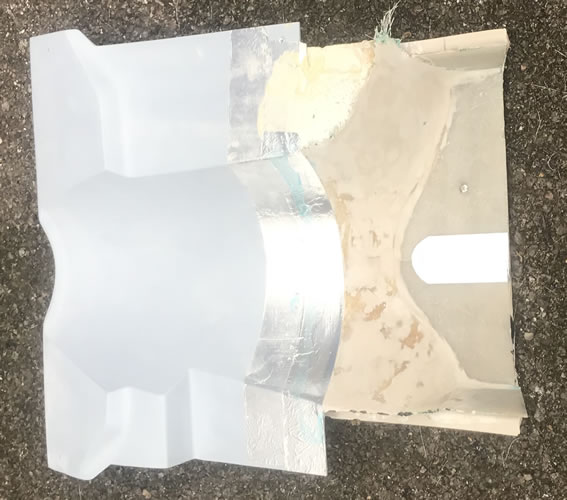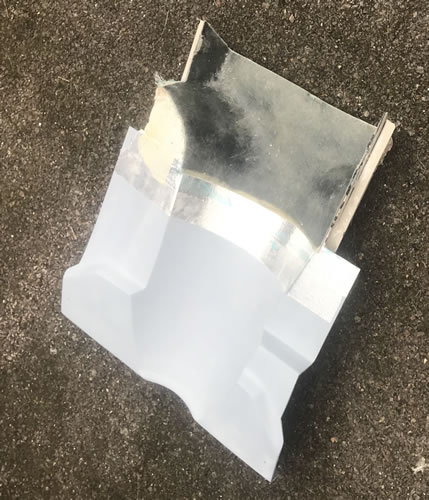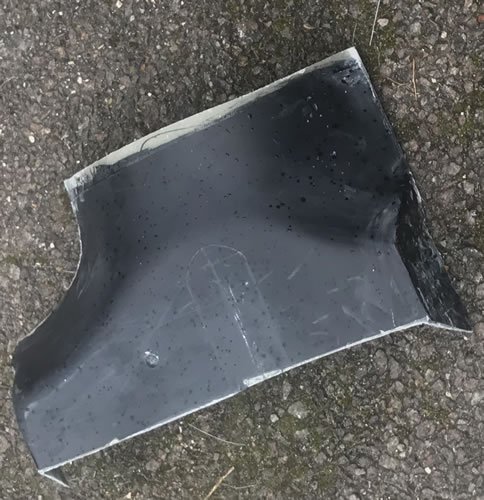 2nd half of air scoop mould made.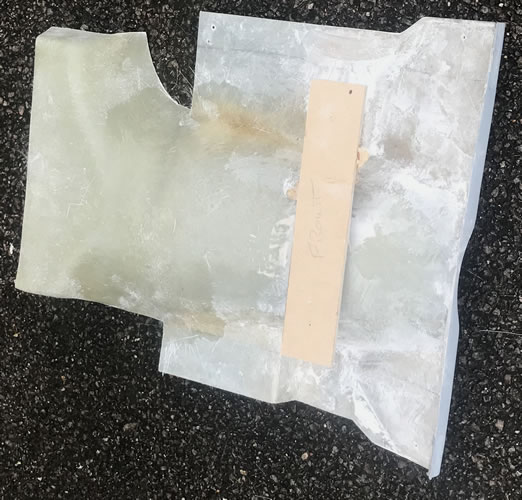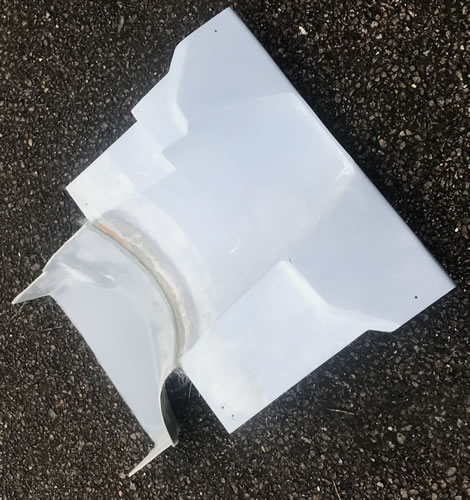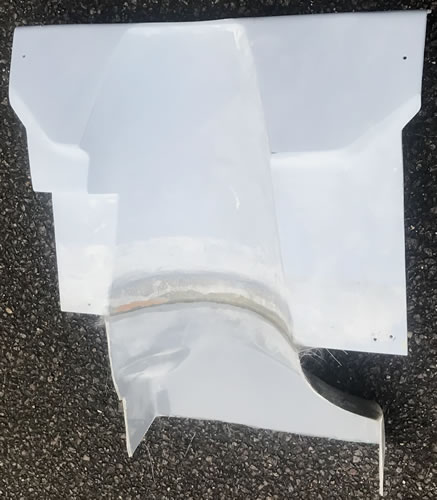 2nd part of air scoop joined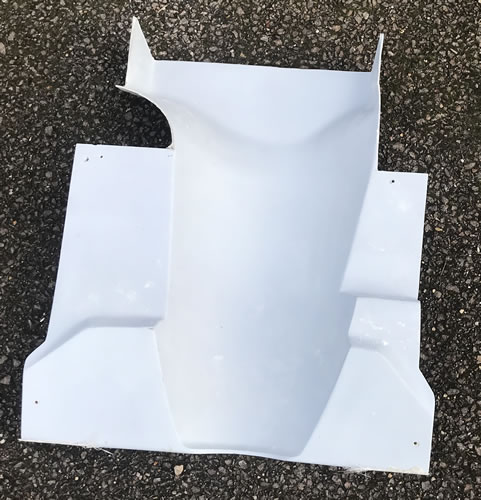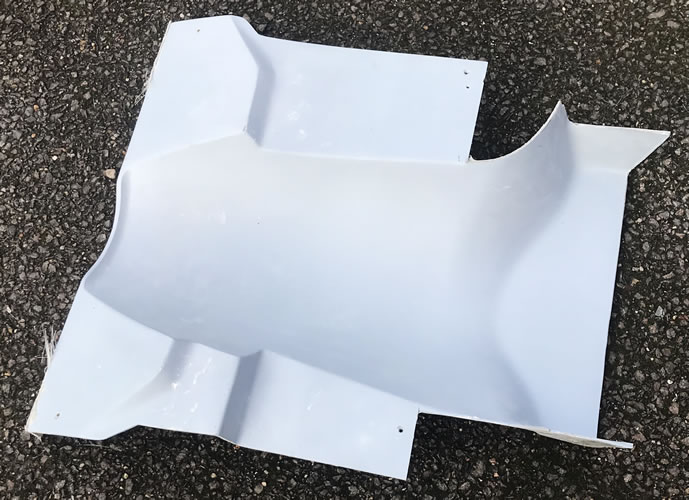 Nearly finished air intake
This flow directs fresh cold air directly from outside into carburetter air box to improve perforamance. Almost ram air.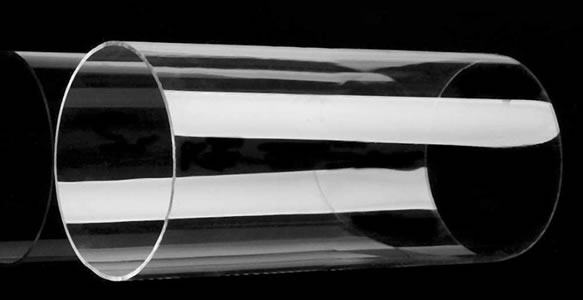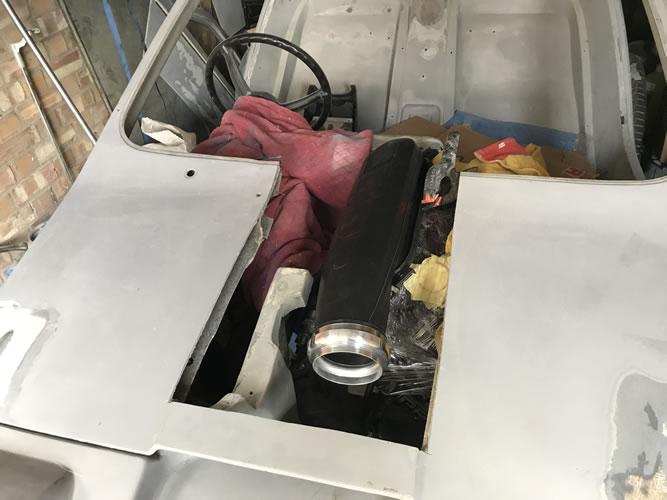 100mm dia OD pipe being used as a proforma for air box extension into scoop
Clear Acrylic Plexiglass Tube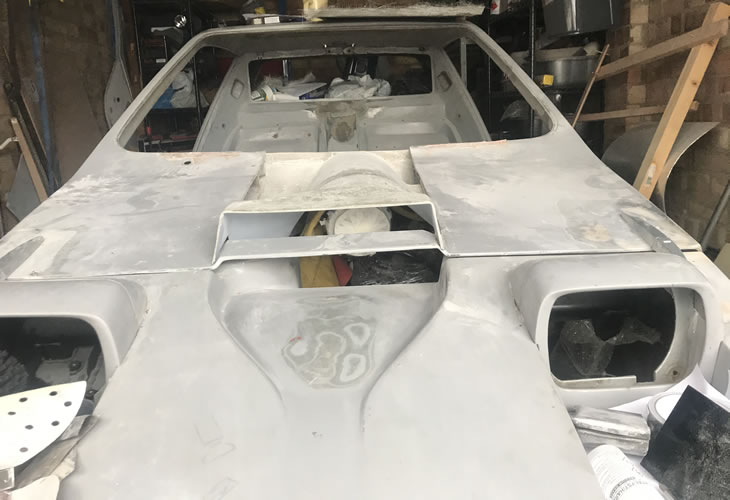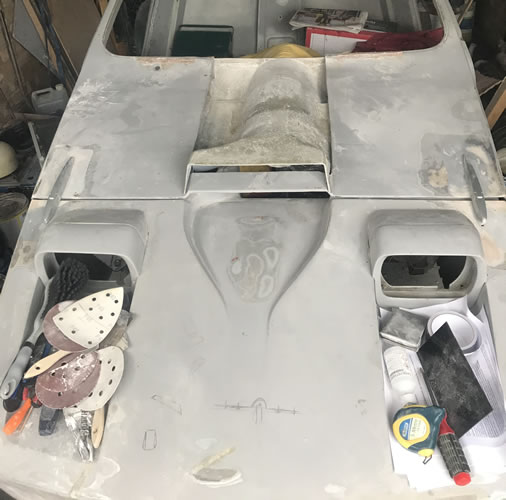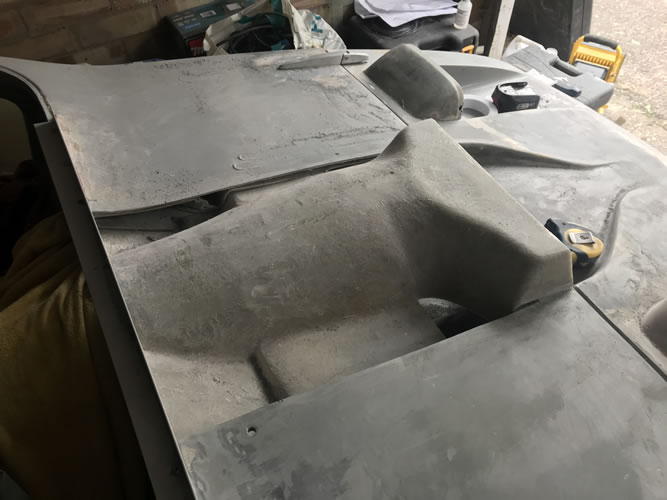 Inner scoop loosely in place - not removing the original scoop cross member until new central canopy is reinforced.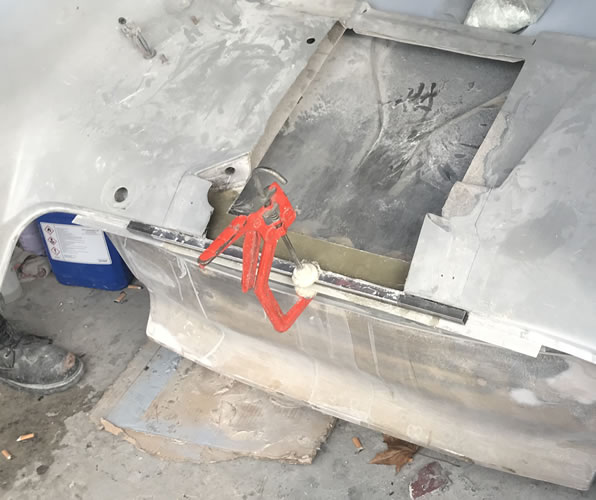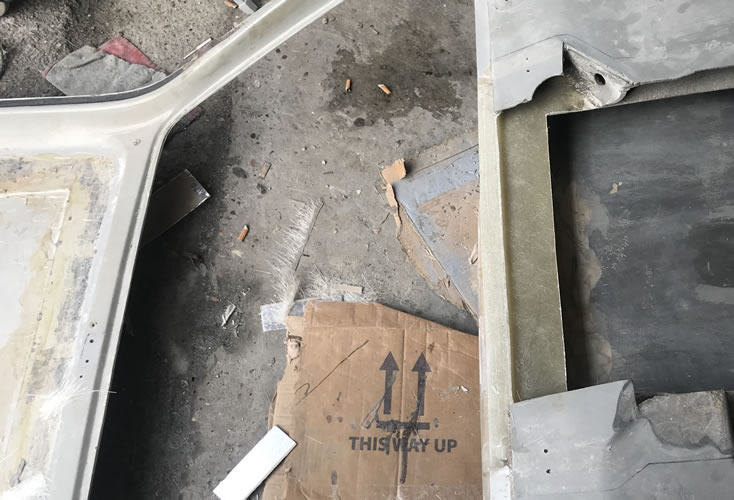 New reinforcing canopy strip and window edge made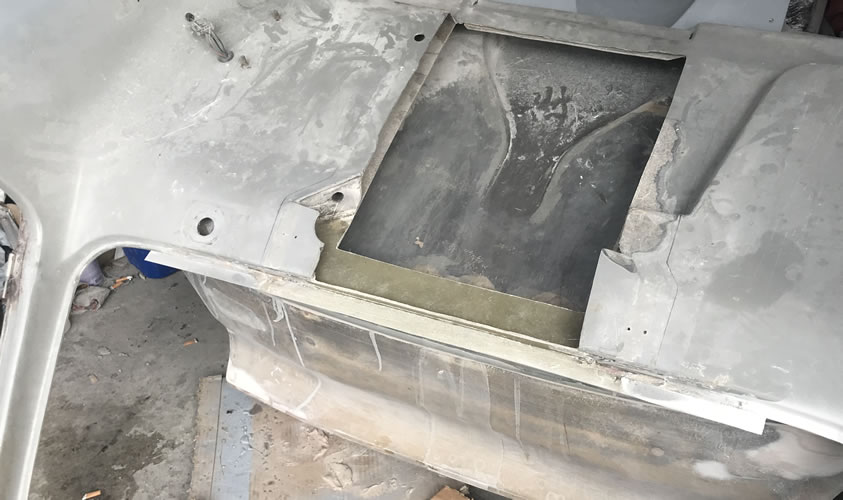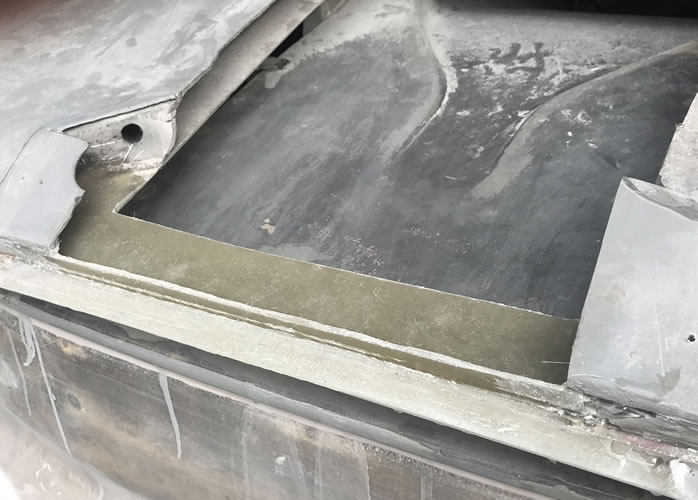 Nice mega strong fibre glass cross member and window edge formed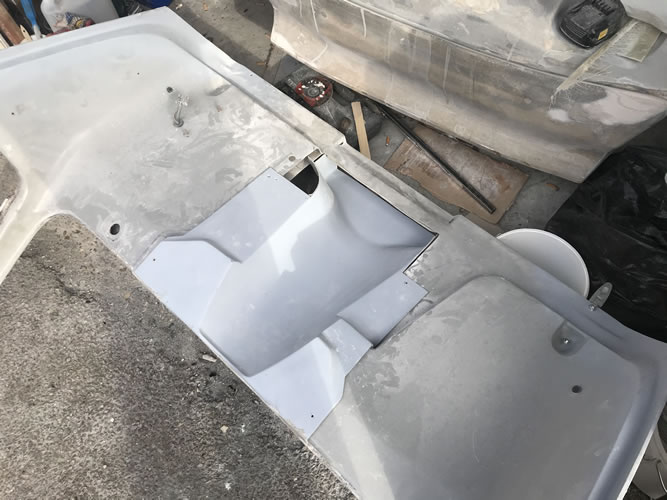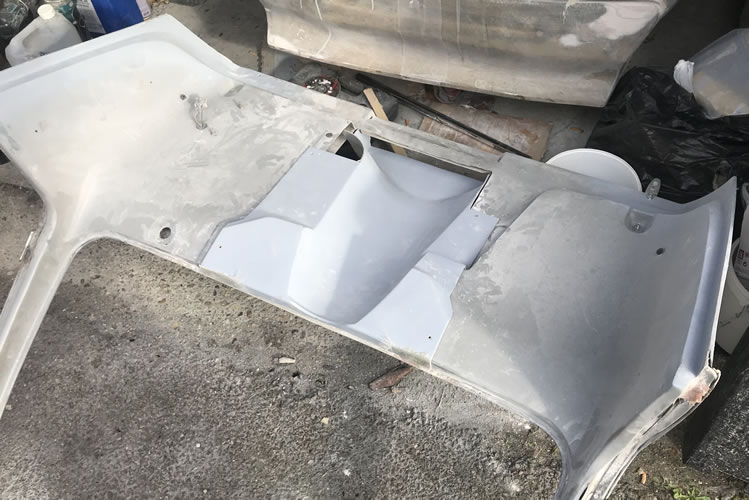 Internal canopy scoop laid in loosely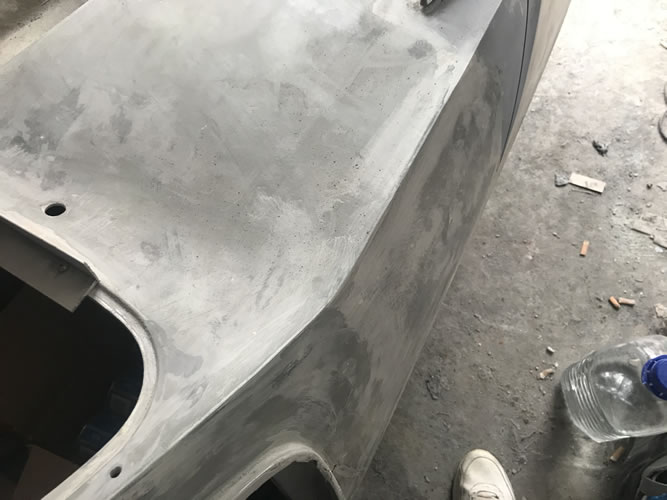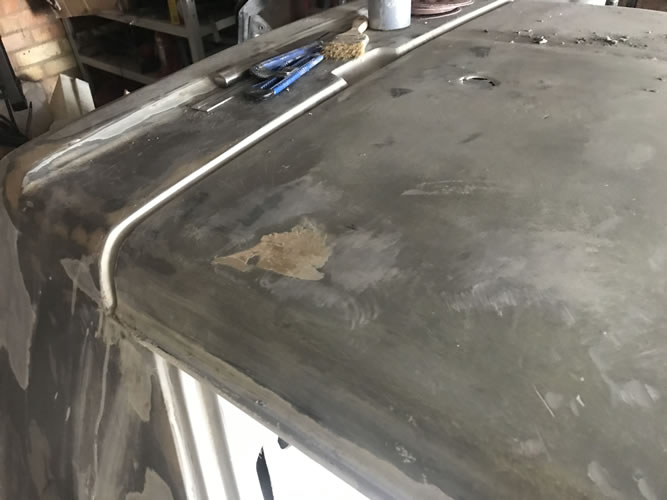 Body prepping- Roof shows Reliants bad filler from the factory to a dip in the roof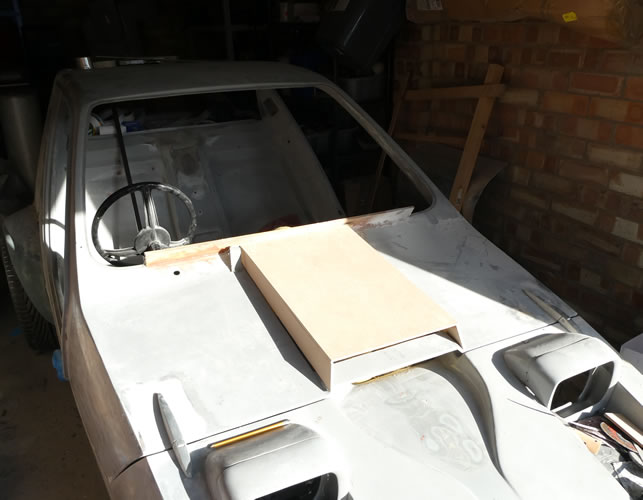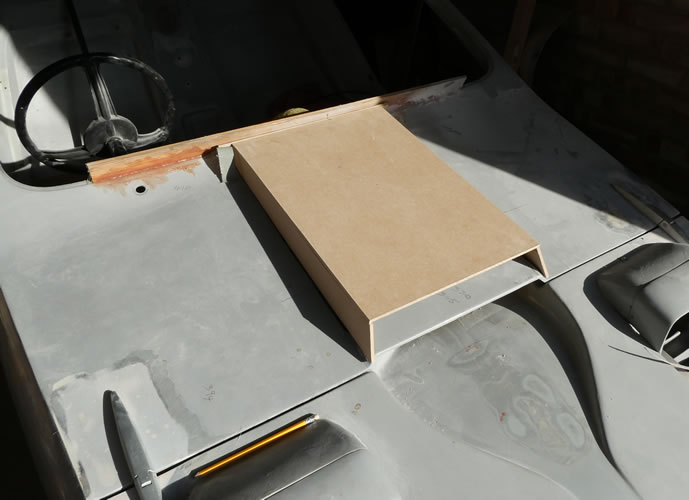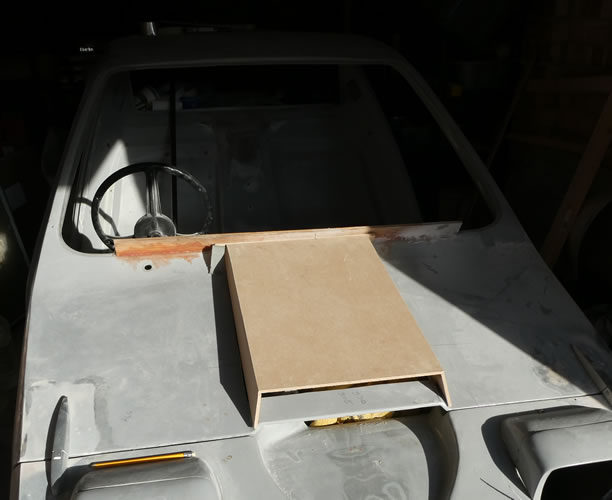 New outer scoop template mocked up using MDF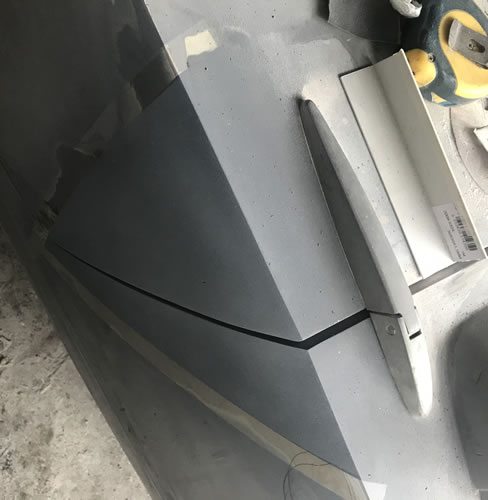 Detailng work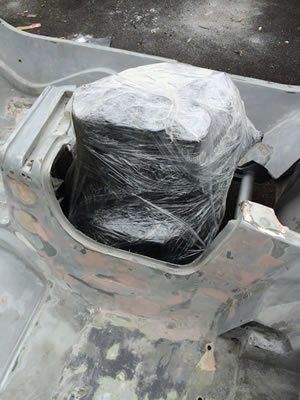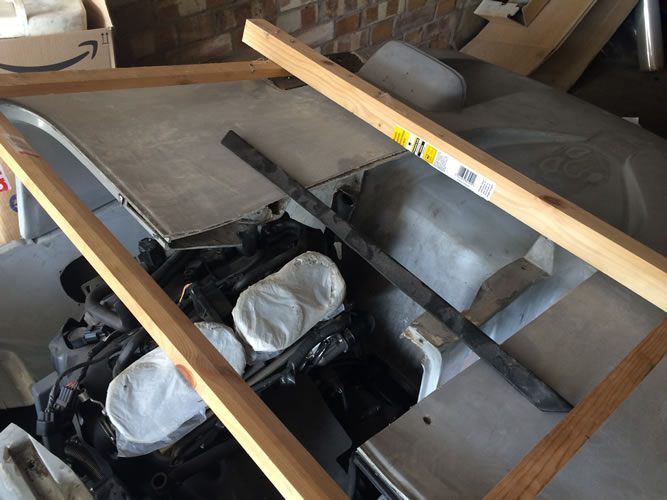 Original body work chopped out ready for new mouldings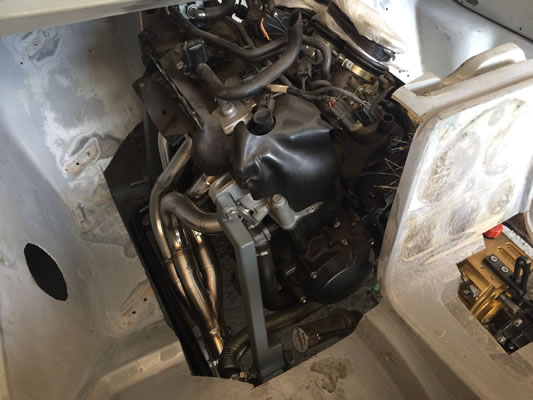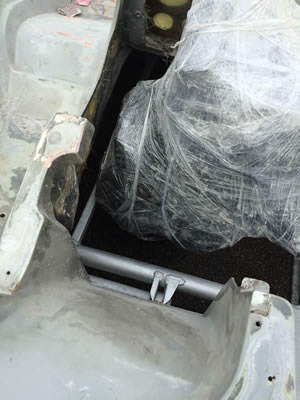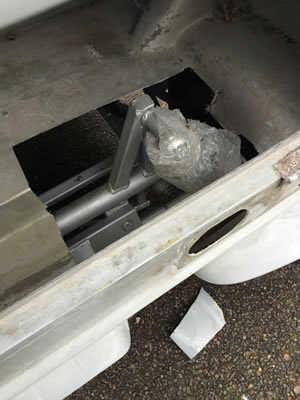 Original body work chopped out ready for new mouldings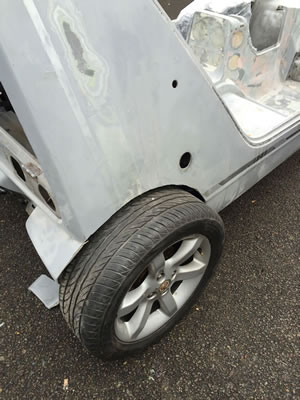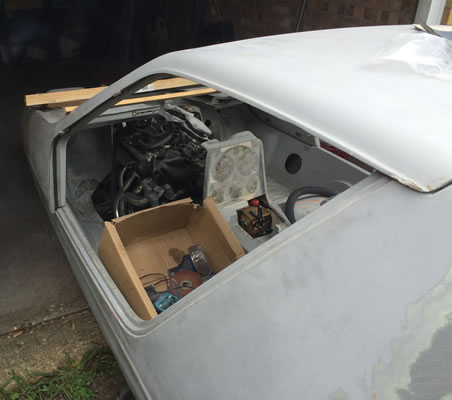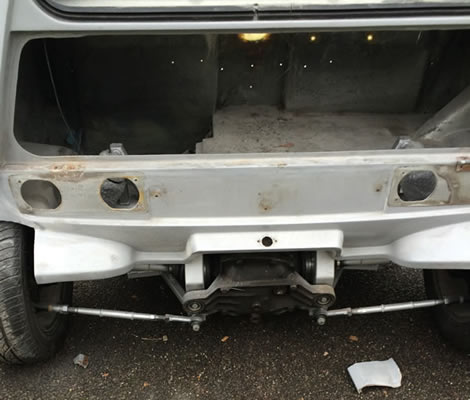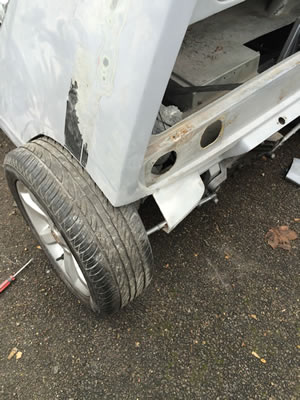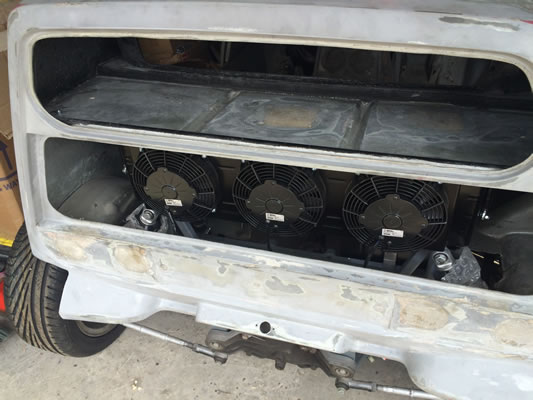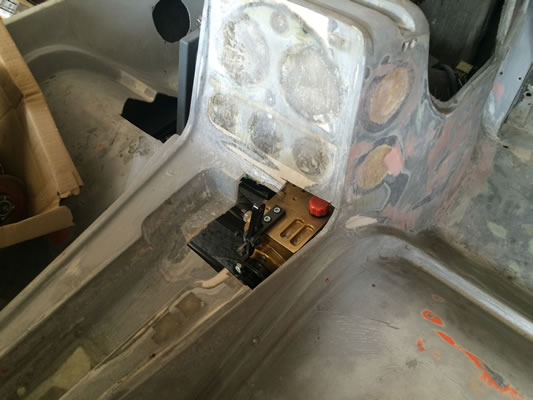 Original body work chopped out ready for new mouldings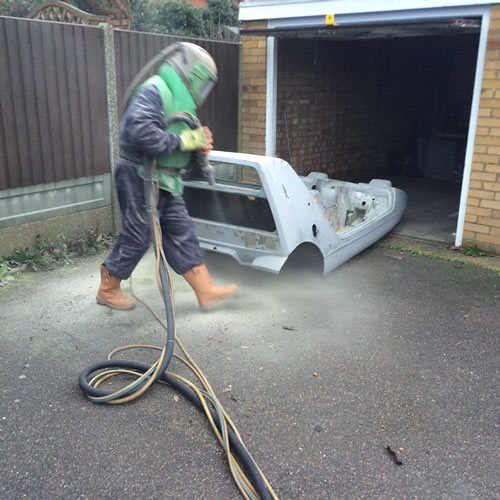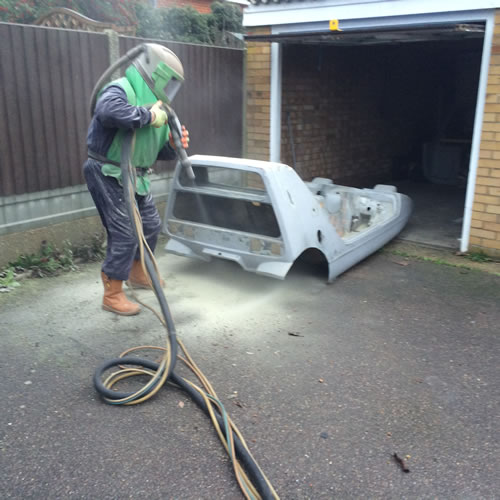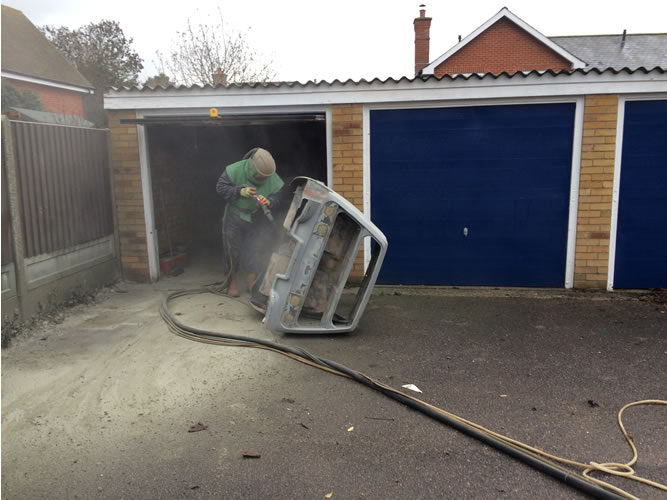 Serious soda blasting kit used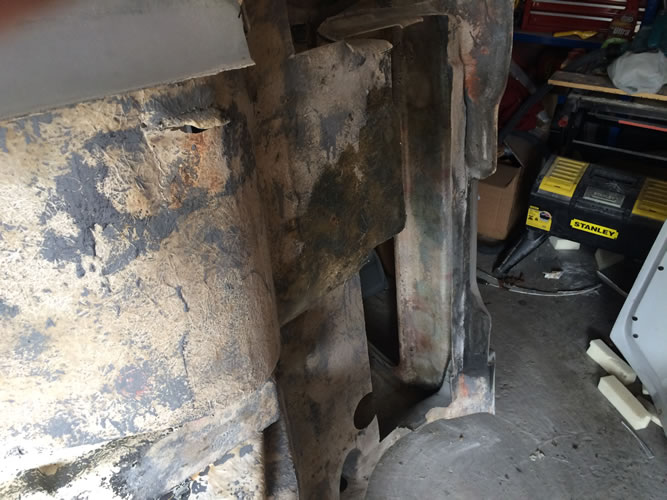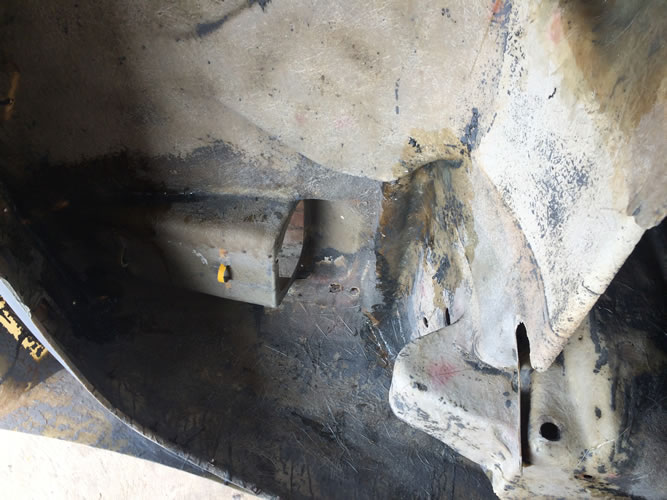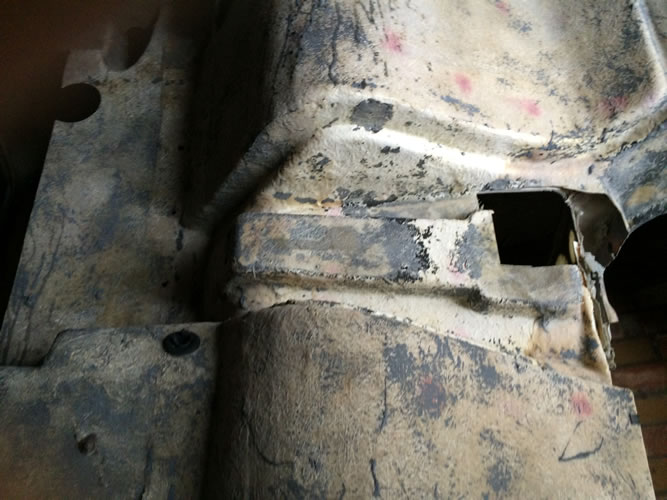 Under body has been soda blasted to remove 40 years of grime and flaking paint